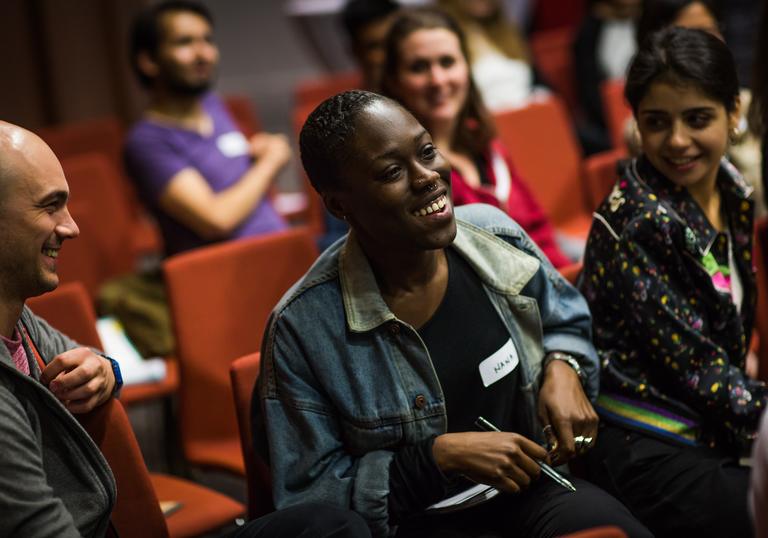 Recruitment
After a successful first year of delivering our Barbican Young Changemakers programme, which has seen a set of recommendations produced by the group of seven young people, we have made the decision to change the structure of the programme to a two-year process, with bi-annual recruitment. This will give us the opportunity over the coming year to take each of the recommendations to the next stage, exploring how and when we might deliver them. We will do this in partnership with our existing changemaker group. We expect to open recruitment for a new Barbican Young Changemakers cohort in summer 2024.
Join Young Barbican
Be there when it happens with discounted access to unmissable art and entertainment as well as events and creative opportunities for 14-25 year olds
Meet the Young Changemakers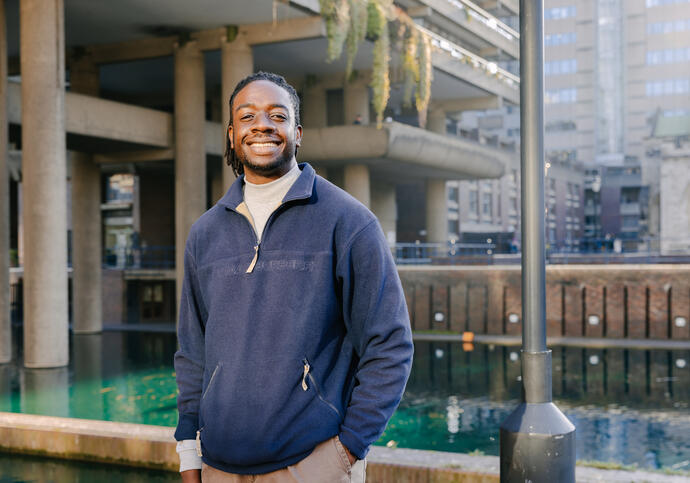 Jordan Abankwah
Jordan Abankwah is a creative with a passion for socially led projects that impact local communities and young people.
He has experience working in Community Engagement and Public Arts at UCL East and as a facilitator at Blackhorse Workshop running workshops in creative activism with 16 – 25 year olds.
Balancing his fondness of culture, ceramics, digital illustration, co-creation and more - he always seeks to embed narratives in his designs and projects.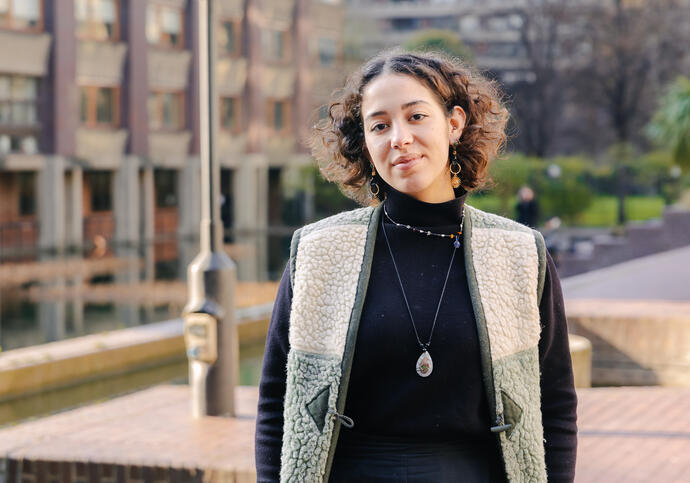 Carolina Moya
My creative practice has never really boiled down to one, tangible thing. Writing, painting, ceramics, dancing, traveling and gardening have all been expressions of a long-winded searching. Part of this searching has been the realization that creativity, rather than being bounded in practice, is in fact everything that happens in the "in-between". Those liminal spaces in which certainty is suspended and skin is shed and repurposed–this to me is where the creative force of the world is most present.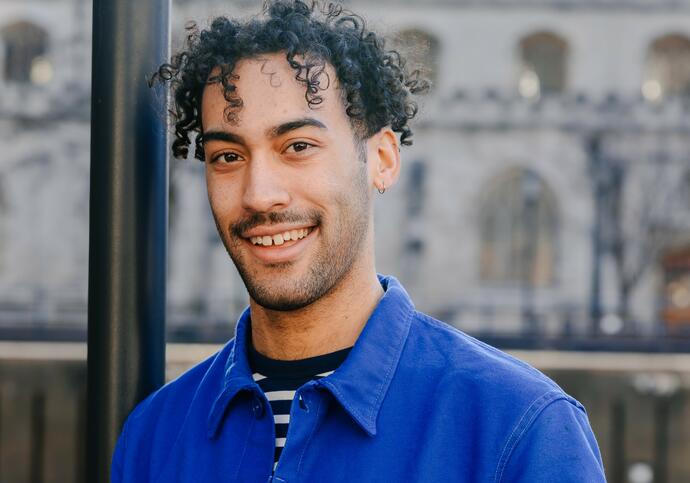 Peter Miller
Alongside my creative practice as a poet, I have had various roles in museums and galleries. I have worked as a curatorial research intern for the National Trust and as a volunteer at Grand Union gallery Birmingham. Further roles include public engagement and learning assistant at the Pitt Rivers Museum and collections management intern at the Ashmolean Museum. More recently, I co-curated Intimacies, after Vallotton, a student-led exhibition at the Old Fire Station in Oxford.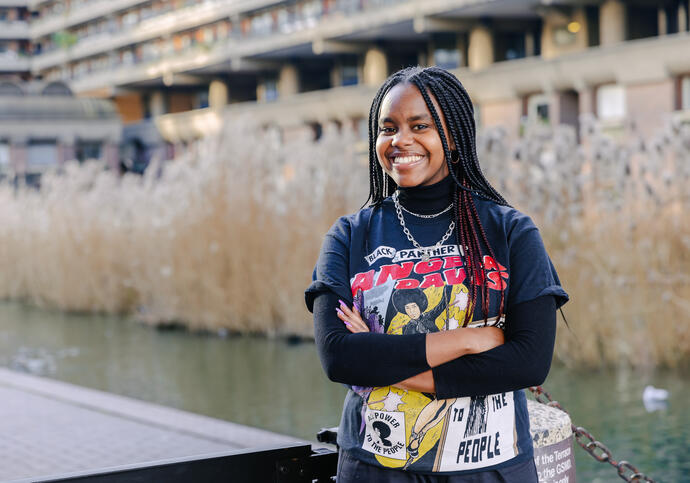 Wanjiku Mucai
I specialise in contemporary cultural commentary with a specific focus on the black experience. This spans from dissecting popular culture to documenting on modern African history. My aim is to encapsulate the complexity of blackness through exploring its varying elements; this has included highlighting African 'herstorical' figures to utilising literary devices in order to detail powerful messages conveyed within a popular music video. Overall, I am passionate about championing written work within the form of essays and feature articles, to celebrate the multifaceted nature of this inherently political position.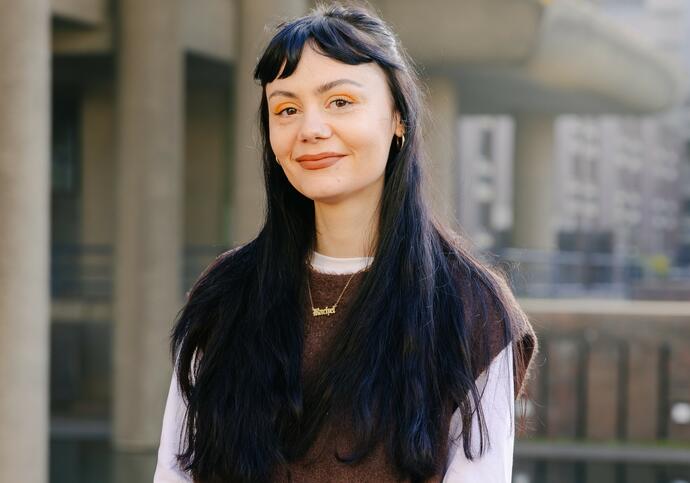 Rachel Cleverly
Rachel Cleverly is a poet and producer. She is a Barbican Young Poet, an Old Vic Theatre Maker and an alumnus of Apples and Snake's 'The Writing Room' and BBC Words First. She has an MA in Creative Writing from UEA, and has been published by The North, Poetry Wales, SPAM, The Feminist Library, Ink, Sweat & Tears and flipped eye press among others, and has been shortlisted for the UEA New Forms Award and Winchester Poetry Prize. Rachel works as an Education Officer at The Poetry Society, where she manages the Foyle Young Poets of the Year Award.
Instagram/Twitter: @rachel_cleverly
Website: www.rachelcleverly.com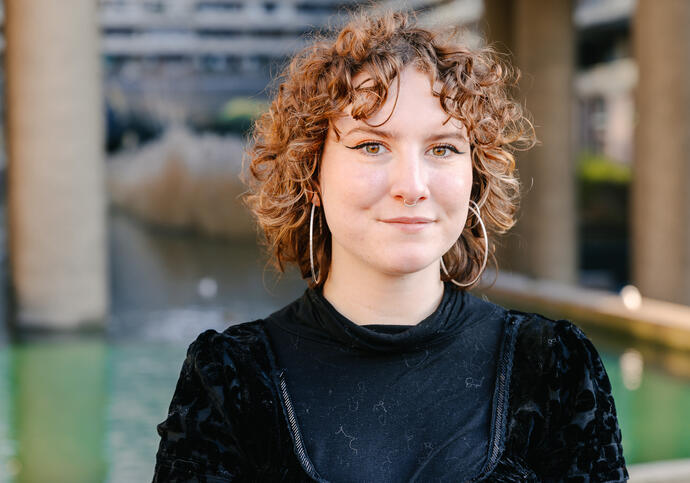 Maisie Wilson
Starting my career at a Modern Art gallery in Oxford, I'm currently working for a music charity/concert hall in Bristol in the day, and DJing in the night. I do bits and bobs of creative production in my spare time, from socialist festivals to queer raves. My raison d'etre in my work is radical spaces for all and the power of the community.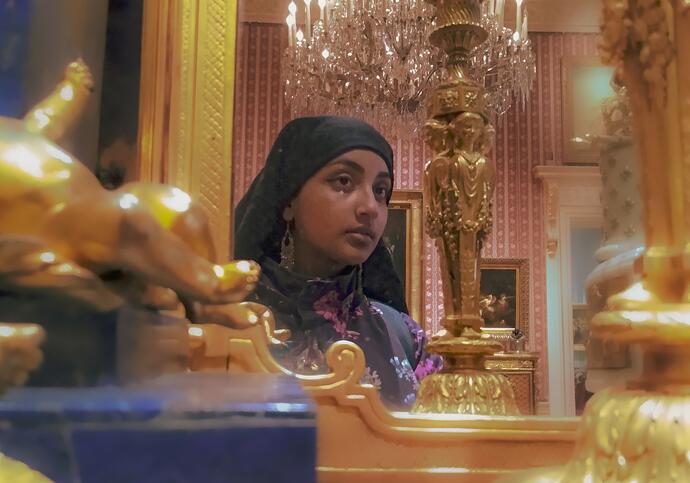 Khadija Choudhury
Hello! My name is Khadija, I am an undergraduate in Arts and Sciences. Much like my academic interests, my hobbies are all over the place. I love writing, drawing and singing, occasionally dabbling in other creative fields like photography. I have delivered events for the community with LIFT festival, The Old Church and Lost Blocks Collective. I also love research and am currently on a research mentorship scheme with In2Research.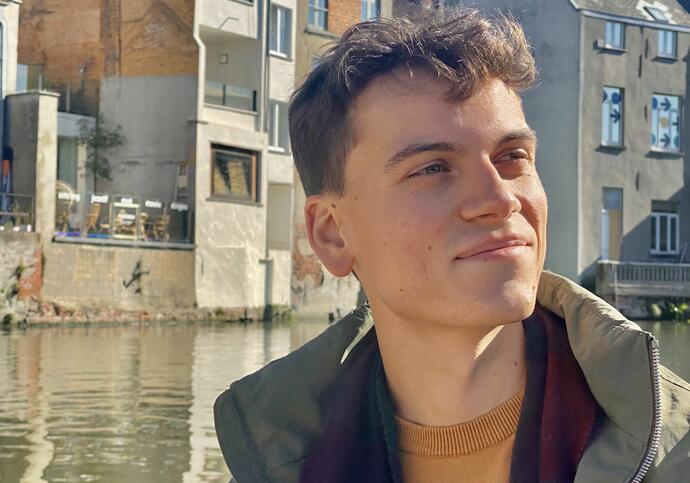 Gabriele Uboldi
Gabriele is a theatremaker, producer, and researcher. They work across theatre, audio, and curation, with a particular interest in creating work that combines formal innovation with expressing queer and migrant narratives. They are the Artistic Director of Undone Theatre (www.undonetheatre.com) and have previously presented work at the Barbican, the Young Vic, and the Bridge Theatre. They are currently Assistant Producer at Jermyn Street Theatre. You can find out more on Gabriele's website: www.gabrieleuboldi.com