Venue hire
Rates & packages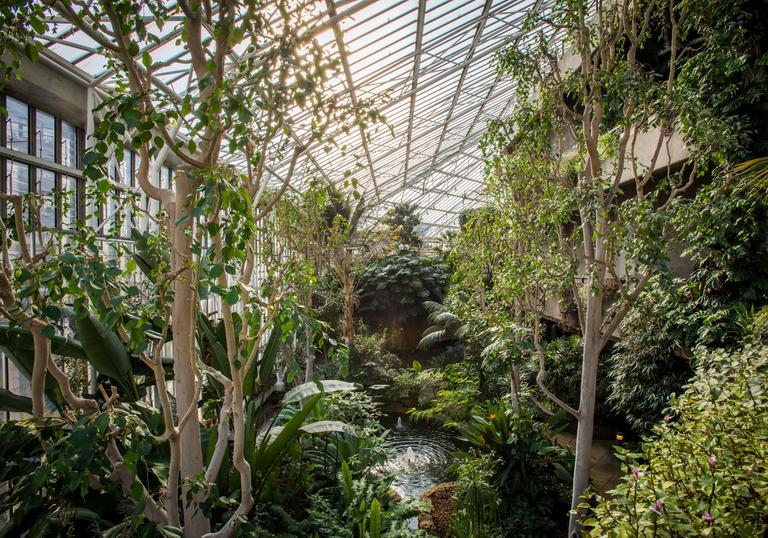 The Barbican offers a range of packages and offers for delegates, parties and private events, themed to suit the occasion and your needs.
Delegate rates and packages
Our day delegate rates are all inclusive packages that offer excellent value for money for events of 25 or more delegates. Choose from three packages, all of which come with the following inclusions and a catering package tailored to suit a range of budgets and requirements.
All rates include:
Room hire of main conference room, from 8.30am–5.30pm
Technical and dedicated event management support
Projector
Screen
PA system
3 wired microphones
Free delegate Wi–Fi
Catering
All catering at the Barbican is provided by Searcys, our partners for more than 20 years. Menus are prepared using fresh and natural ingredients which are sourced locally where possible to reduce food mileage. View the full catering options
Can't find what you're looking for? Get in touch
+44 (0)20 7382 7043
businessevents@barbican.org.uk
£75+VAT per person
Coffee and tea, freshly baked mini pastries, seasonal whole fruit selection
Mid-morning coffee and tea with cookies
Choose lunch from our set Fork Buffet menus
Please liaise with your event manager regarding the choices available
Afternoon coffee and tea, mini scones, strawberry jam and Devon clotted cream
with chef's selection of pastry treats
Filtered water throughout the day
£65+VAT per person
Coffee and tea, freshly baked mini pastries, seasonal whole fruit selection
Coffee and tea with cookies
Selection of four sandwiches with seasonal fillings on bagels and tortilla wraps
Three hot finger food items with chef's pudding of the day
Choose your finger food items from our menus
Coffee and tea, mini scones, strawberry jam and Devon clotted cream
with chefs selection of pastry treats
Filtered water throughout the day
£59+VAT per person
Arrival coffee and tea with mini pastries
Mid-morning coffee and tea
Selection of sandwiches with seasonal fillings on a selection of flavoured breads, bagels and tortilla wraps
Seasonal savoury tart and chef's pudding of the day
Afternoon coffee and tea with cookies
Filtered water throughout the day