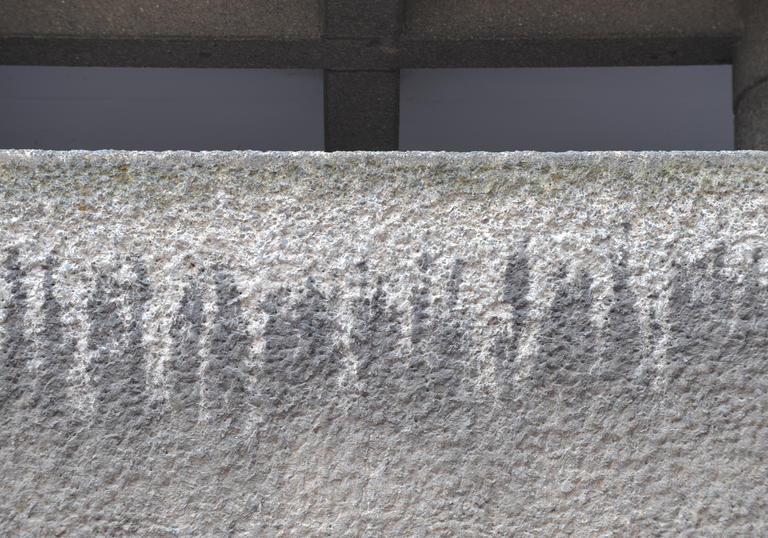 New Season Pass Offer - £1,500 per month
Our Group Season Pass is a block of 5 season passes that can be used by multiple vehicles. Multiple blocks can be purchased.
Location
All our Car Parks are within the Barbican Centre and can be accessed via Silk Street or via the Beech Street tunnel.
Access by Silk Street: the first car park will be Car Park 3 and you will be on Level -1 of the Barbican. 
Access by Beech Street: the first car park will be Car Park 5 and Car Park 4 and you will be on the Ground Floor of the Barbican. 
No entrance or exit through Silk Street: 12.30am–6am
Please note there is a car park height restriction of: 6'1" / 1.85m
There are currently only two entrances into the Centre; Silk Street and Lakeside entrances. If you're visiting us by car we advise using the entrance to the Lakeside via Car Park 5. This car park is fully accessible.
Address for GPS:
Barbican Centre
Silk Street
London EC2Y 8DS
Make a booking
You can make a booking online or on arrival and can pay with cash or card on our 'pay on foot' machines located within the Car Parks. You pay at the end of your stay, unless you are booking online and have pre-paid. 
If you book online, on arrival simply approach the barrier and you will automatically be issued with an entry ticket confirming the expiry time of your prepaid parking. If you wish to stay longer, take your ticket to a payment machine and pay any additional fee just before you leave. 
Cancellations, refunds and amending bookings 
To cancel or amend your online booking please either log into your online account or contact Indigo Park by calling 0330 123 5247, or by email at [email protected]. Customers can receive a refund, subject to the following restrictions:
For amended bookings, any additional charges or refunds will be calculated based on the changes made. Bookings cannot be amended or cancelled within 24 hours of time of arrival in the car parks or after a reservation has taken place. All cancellations are subject to a £1 administration fee.
 
Prices
Saturday & Sunday; weekdays after 4pm (leaving before 6am the following day): £9* (fixed price)
Weekdays before 4pm: charged by the hour – use the form below for the cost of your stay. 
*When booking online for the weekend, select the length of time you require and select 'Weekend Special'. 
Season passes
We have a range of season ticket options for regular parkers. To apply please email [email protected]
| | |
| --- | --- |
| 1 month (one off payment) | £380 |
| 3 months (one off payment) | £950 |
| 6 months (one off payment) | £1,800 |
| 1 year (monthly Direct Debit) | £204.17 |
| 1 year (one off payment) | £2,300 |
| 3 year (one off payment) | £5,650 |
| 5 year (one off payment) | £9,000 |
Corporate rates are available to companies with five or more employees with a one year season pass at the Barbican Centre. For more information please email [email protected].
Please note Car Park 2 is currently for the exclusive use of our Season Pass Holders. 
New Season Pass Offer - £1,500 per month
Our Group Season Pass is a block of 5 season passes that can be used by multiple vehicles. Multiple blocks can be purchased.
Flexible passes
Designed for those who don't need to bring their car in every day, we also offer more flexible options, allowing you to park when you wish.
| | |
| --- | --- |
| Flexi pass (12 parks) | £189 |
The Flexi Pass entitles you to 12 separate daily uses within a year from the date of purchase. Your Flexi Pass can be easily topped up with parks, using cash or credit card at any pay-on-foot machines in our car parks. Please note that Flexi passes may take up to 48 hours to produce.
| | |
| --- | --- |
| Green Flexi pass (12 parks) | £135 |
We offer a Green Flexi Pass for vehicles with a CO2 emission rating of 100g/km or less. Along with many conventional low emission petrol and diesel engines, this also includes liquefied petroleum gas, natural gas, bio-ethanol, bio-diesel, hybrid fuel, electric and fuel cell powered vehicles. 
To purchase a Flexi Pass or apply for a Green Flexi Pass please email [email protected]
Accessible parking
Blue Badge holders visiting the Barbican Centre can obtain free parking by joining our Access Membership scheme. Wider accessible bays can be found in Car Parks 3 and 5. These spaces can be booked by emailing the Box Office via [email protected] 
Text phone is available for hard of hearing visitors 07710 854 085.
For more about our accessible parking spaces, and other accessible facilities, visit our Access pages. 
Beech Street zero emission street
On 18 March 2020, the City of London Corporation introduced traffic changes on Beech Street, Bridgewater Street and Golden Lane in a bid to cut air pollution. Polluting vehicles are restricted from driving through Beech Street, making it the UK's first 'zero emission street'. 
The scheme is enforced by automatic number plate recognition (ANPR) cameras. A vehicle contravening the experimental traffic order will receive a Penalty Charge Notice.
The Barbican is fully supportive of this initiative to improve Beech Street's air quality, while also being mindful of the fact that people who use our car parks often have access needs. Drivers using Beech Street to enter or exit the Barbican car park located on Beech Street will therefore be exempt from the scheme. 
To access the Beech Street car park, you will need to approach from Chiswell Street. You will not be able to travel eastbound on Beech Street from Long Lane because a central reservation stops drivers getting into the car park.
To find out more about the scheme visit www.cityoflondon.gov.uk/beechstreet
 
Electric vehicles
There are six electric vehicle charging points located in Car Park 3. Use of the charging points is on a first come first served basis.