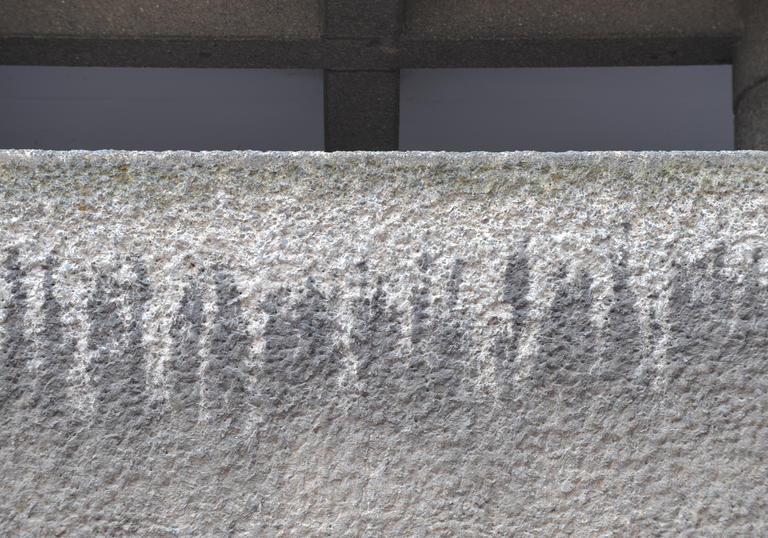 New Season Pass Offer - £1,500 per month
Our Group Season Pass is a block of 5 season passes that can be used by multiple vehicles. Multiple blocks can be purchased.
Location
All our Car Parks are within the Barbican Centre and can be accessed via Silk Street or via the Beech Street tunnel.
Access by Silk Street: the first car park will be Car Park 3 and you will be on Level -1 of the Barbican. 
Access by Beech Street: the first car park will be Car Park 5 and Car Park 4 and you will be on the Ground Floor of the Barbican. 
No entrance or exit through Silk Street: 12.30am–6am
Please note there is a car park height restriction of: 6'1" / 1.85m
Address for GPS:
Barbican Centre
Silk Street
London EC2Y 8DS
Make a booking
You can make a booking online or on arrival and can only pay with card on our 'pay on foot' machines located within the Car Parks. You pay at the end of your stay, unless you are booking online and have pre-paid. 
If you book online, on arrival simply approach the barrier and you will automatically be issued with an entry ticket confirming the expiry time of your prepaid parking. If you wish to stay longer, take your ticket to a payment machine and pay any additional fee just before you leave. 
Cancellations, refunds and amending bookings 
To cancel or amend your online booking please either log into your online account or contact SABA by calling 0330 123 5247, or by email at [email protected]. Customers can receive a refund, subject to the following restrictions:
For amended bookings, any additional charges or refunds will be calculated based on the changes made. Bookings cannot be amended or cancelled within 24 hours of time of arrival in the car parks or after a reservation has taken place. All cancellations are subject to a £1 administration fee.
 
Prices
Saturday & Sunday; weekdays after 4pm (leaving before 6am the following day): £11* (fixed price)
Weekdays before 4pm: charged by the hour – use the form below for the cost of your stay. 
*When booking online for the weekend, select the length of time you require and select 'Weekend Special'. 
Season passes
We have a range of season ticket options for regular parkers. 
1 month (one off payment) £400
3 months (one off payment) £980
1 year (monthly Direct Debit) £2,550
1 year (one off payment) £2,400
3 year (one off payment) £5,950
5 year (one off payment) £9,500
You can book online using the link below. When you select 'Book a season pass' select the date you want it to start by clicking on 'Choose seats' on your preferred date. Then select the type of pass you want by putting a 1 in the box and then continue to basket and checkout.
Corporate rates are available to companies with five or more employees with a one year season pass at the Barbican Centre. For more information please email [email protected].
Please note Car Park 2 is currently for the exclusive use of our Season Pass Holders. 
Flexible passes
Designed for those who don't need to bring their car in every day, we also offer more flexible options, allowing you to park when you wish.
Flexi pass (12 parks) £198
The Flexi Pass entitles you to 12 separate daily uses within a year from the date of purchase. Your Flexi Pass can be easily topped up with parks, by credit card, at any pay-on-foot machines in our car parks. Please note that Flexi passes may take up to 48 hours to produce.
Green Flexi pass (12 parks) £144
We offer a Green Flexi Pass for vehicles with a CO2 emission rating of 100g/km or less. Along with many conventional low emission petrol and diesel engines, this also includes liquefied petroleum gas, natural gas, bio-ethanol, bio-diesel, hybrid fuel, electric and fuel cell powered vehicles. 
Accessible parking
Blue Badge holders visiting the Barbican Centre can obtain free parking by joining our Access Membership Scheme. Wider accessible bays can be found in Car Parks 3 and 5. 
Blue badge holders may also reserve a wide parking bay in Car Park 3 or Car Park 5, subject to availability. Book here  and once you have chosen the date of your visit, you will be prompted to let us know an approximate arrival time and asked to confirm your car registration during the checkout. Bookings must be made no later than 12 noon on the day before your visit. Your vehicle registration number and the date and time of your booking will appear on the display stand notice located at your reserved parking bay, and will be confirmed on the e-ticket you receive when your reservation is complete.
Bookings can be made up to 3 calendar months in advance.
Text phone is available for hard of hearing visitors 07710 854 085.
For more about our accessible parking spaces, and other accessible facilities, visit our Access pages. 
Electric vehicles
There are six electric vehicle charging points located in Car Park 3. Use of the charging points is on a first come first served basis.
Charge Type 2 to Type 2. Customers must bring their own charging cables.
Daily Tariffs
Evening Rate £11
Available Mon–Fri, from 4pm. To qualify vehicles must exit by 6am the next day.
Standard Rates
Up to 1 hour £6
Up to 2 hours  £9
Up to 3 hours  £12
Up to 4 hours £14.50
Up to 5 hours  £18
Up to 6 hours £22
Up to 9 hours  £29
Up to 12 hours  £35
Up to 24 hours  £40
All vehicles not entering and exiting within the evening rate period will be charged the standard rates. £40 rate is applicable per 24 hours.
Weekends and Bank Holidays
£11 per calendar day
Blue Badge Holders Free
Lost ticket rate £40 per day
This is a Pay on Foot Car Park
When leaving please enter your full, correct vehicle registration at any payment machine located in the car parks and roadway. Credit and debit cards are accepted. Terms and conditions apply. Please see signs in car park for more details. Maximum stay of 14 days without prior permission. Tickets are non-transferrable.
Blue Badge Holders
Please take your ticket to the Box Office together with your valid blue badge for a free exit pass.