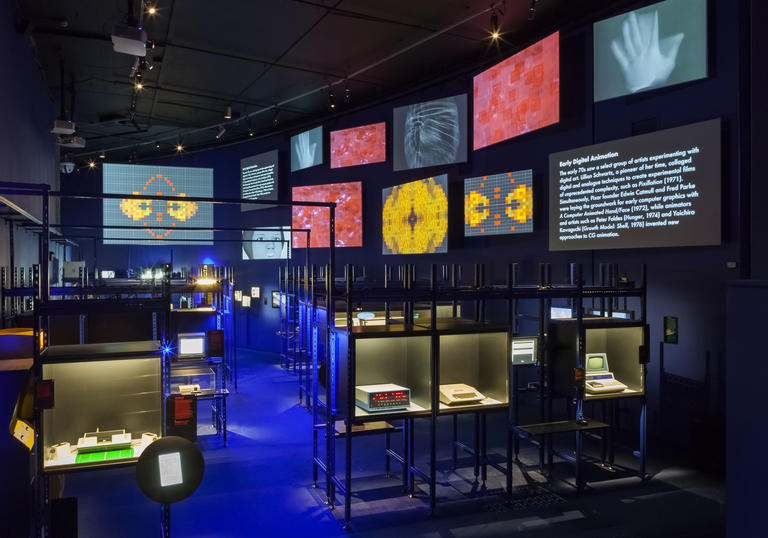 Art Gallery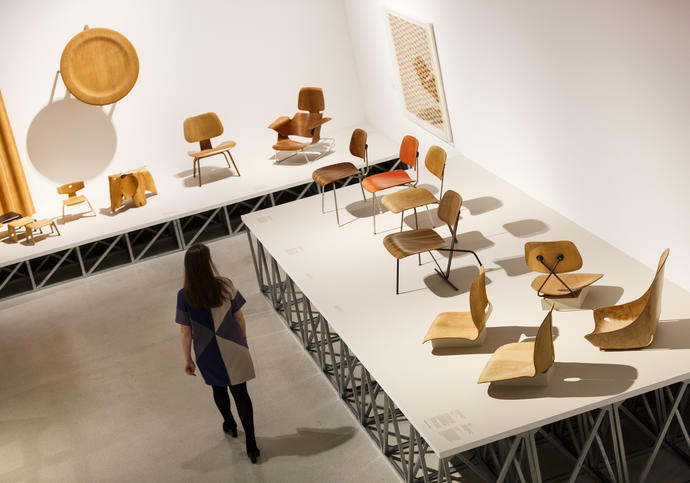 Partnerships with national and international museums and galleries
Barbican Art Gallery exhibitions showcase the work of outstanding artists, designers, photographers and architects, with exhibitions regularly delivered in partnership with national and international museums and galleries. Our programme of international touring sees Barbican Art Gallery exhibitions visit cities across the globe, while our programme in The Curve provides new commission opportunities for UK and international artists. 
Visual arts programme
Visual arts touring exhibitions
Barbican Art Gallery exhibitions currently touring are:
Lille Métropole Museum of Modern, Contemporary and Outsider Art 15 March - 2 July 2023
Barbican Immersive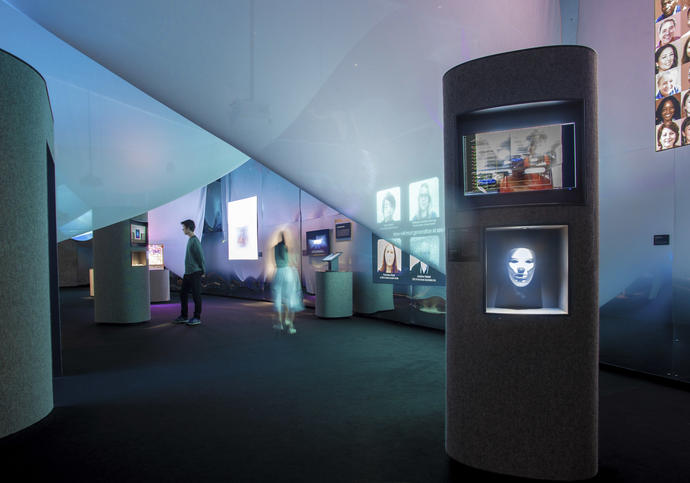 Wide-ranging international touring programme
Our Immersive department curates and develops exhibitions principally focused on contemporary culture, emerging technology and digital creativity. Immersive and experiential, these major new shows travel internationally as part of a wide-ranging touring programme that spans several continents. 
About Barbican Immersive
Barbican Immersive Touring Exhibitions
Barbican Immersive's current and future tours are:
Our Time on Earth 
Musée de la civilisation, Québec, Canada
15 Jun 2023 – 17 Dec 2023       
AI: More than Human
CCCB: Centre de Cultura Contemporània de Barcelona, Spain
17 Oct 2023 – 17 Mar 2024
Our Time on Earth 
Peabody Essex Museum, Massachusetts, USA
17 Feb 2024 – 17 Jun 2024                     
Cinema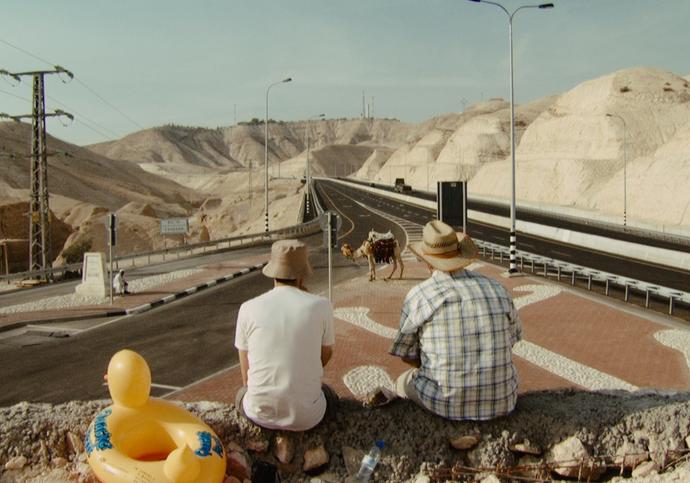 International new releases, curated seasons and talks
Barbican Cinema presents the best international new releases, talks with filmmakers, major curated seasons and the presentation of the performing arts on screen. Our team of curators has developed relationships with film festivals, international distributors and arts and cultural institutes to ensure our programme remains at the forefront of global film culture.
Cinema programme
Music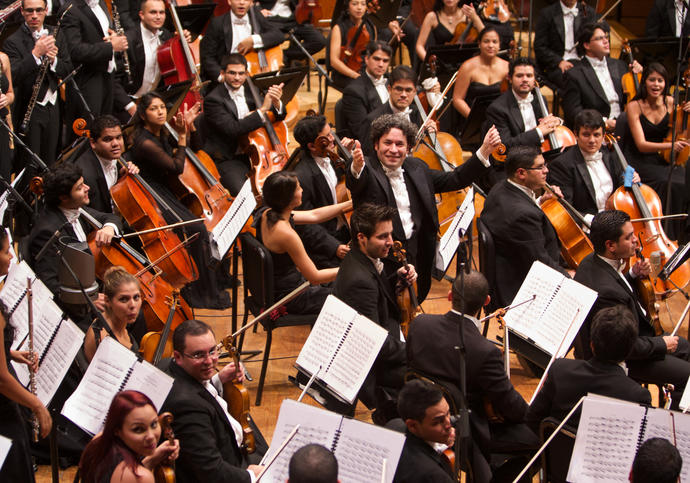 A family of international associates
Our boundary-pushing music programme cuts across all genres, including work by contemporary artists, experimental collaborations and visits from the world's best orchestras and soloists. 
The Barbican works with a family of Resident and Associate ensembles, including International Orchestral Partner the Los Angeles Philharmonic, International Associate Ensemble Jazz at Lincoln Center Orchestra and International Associate Ensemble at Milton Court the Australian Chamber Orchestra. We also regularly connect world-class artists from our programme with students from our Creative Alliance Partner the Guildhall School of Music & Drama. 
 
Music programme
Theatre & Dance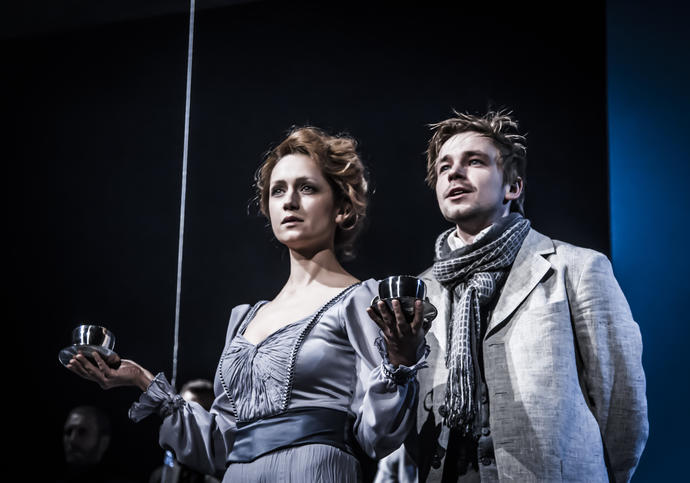 International theatre, dance and performance
Our Theatre and Dance programme presents international theatre, dance and performance by auteurs, leading companies and emerging artists who are challenging the idea of what theatre can be. Many of our productions are co-commissioned with our international network of venues, companies and festivals, and we regularly co-produce new work that tours the world.
Theatre programme
Business Destination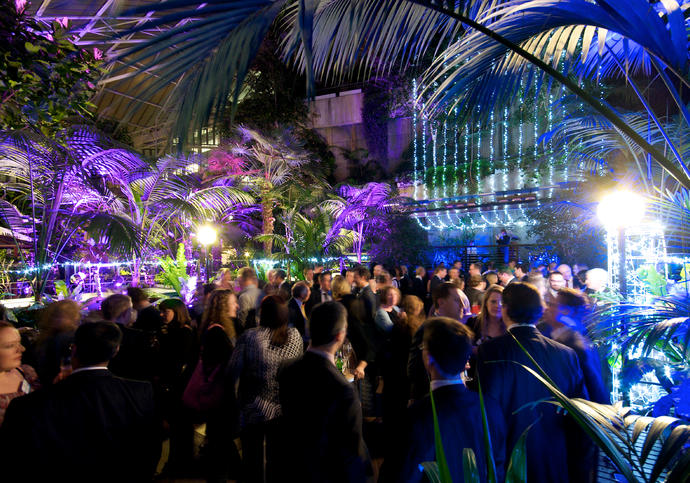 A leading destination for business events
As one of the most iconic Brutalist buildings in the world, the Barbican offer a range of spaces that can be hired for conferences, AGMs, photoshoots, product launches, meetings and receptions. We regularly host international conferences and events and work on a global platform to promote the Barbican and London as a leading destination for business events. 
Venue hire
Development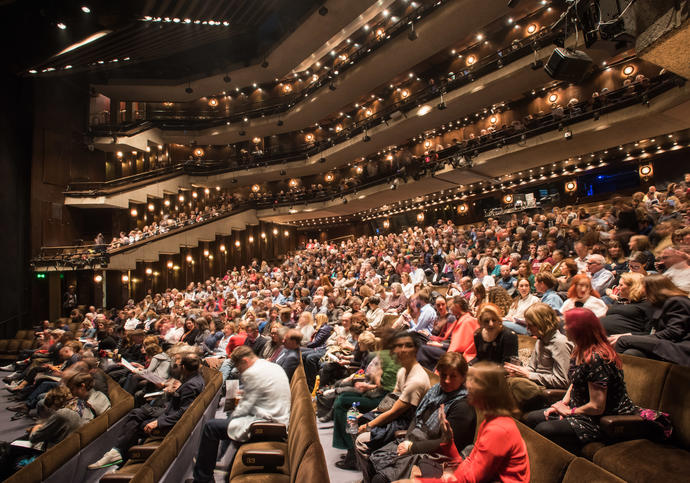 An international network of supporters
Our growing network of Business Members view the Barbican as a global cultural hub from which they can engage with arts and culture to support their client, staff and stakeholder engagement aims. These Business Members, coupled with our international network of arts patrons, embassies and cultural institutes, generously support all aspects of our arts and learning programme.
About Business Membership