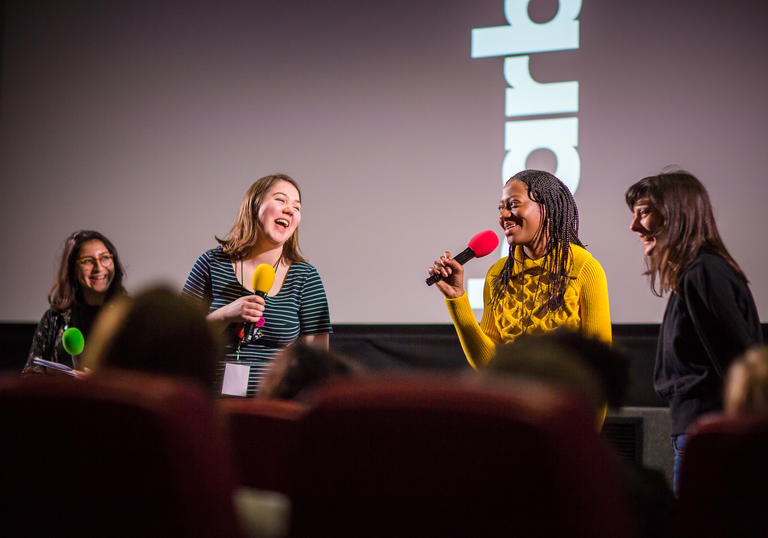 'For me, it was completely transformative. I don't think my progression of how I made my work would have existed without these programmes. It's completely made me able to exist, artistically.'
Stephanie Francis-Shanahan, Young Visual Artist and Young Curator,
on taking part to Barbican Young Creatives programmes
Donate today
£10 could cover the cost of subsidised tickets to 14-25 year olds to a world-class performance
£20 could help with covering costs of travel and internet access to support a young person taking part in the Young Creatives programme
£50 could source equipment to run a workshop for a Young Creative and their mentors
£100 could help set up Chronic Youth Film Festival, a programme run to give young people an opportunity to develop skills curating and marketing their first film festival
£250 could provide a mentoring session, led by an artist, to a Young Creative
Donations support the Barbican Centre Trust Ltd, a registered charity in England and Wales (no 294282)
Discover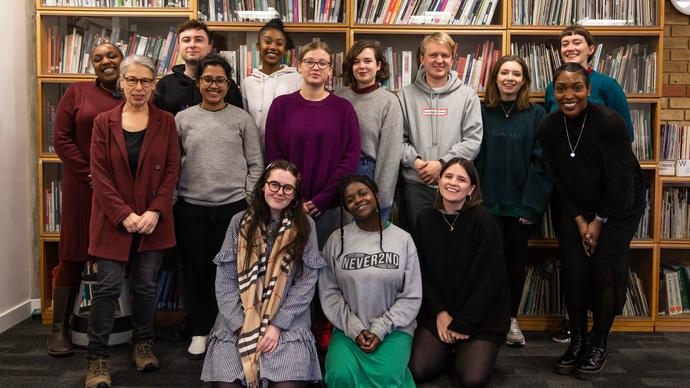 We chatted with Stephanie Francis-Shanahan, an artist who took part in our Young Visual Arts Group and Young Curators about her experience.