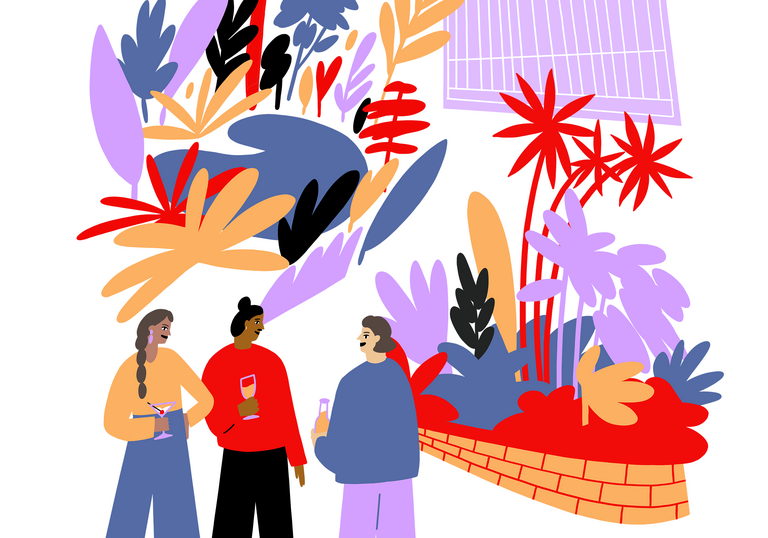 Give a year of art, music, film and theatre
They'll enjoy free entry to all exhibitions, discounts, no booking fees, priority booking, Members' events, our Members' Lounge and more (T&Cs apply)
Members get 15% off in our Shop
Barbican Conservatory Print by Daniel Clarke
Oakmoss and Vetiver Soy Candle by Fellowstead
Useful information
Find our full T&Cs below.
Got a question for us? Use our contact form and we'll be back in touch as soon as we can. 
1. We don't refund memberships in part or full, or allow them to be transferred to a different person. This includes renewed Memberships with a future start date and Gift Membership purchases.
2. You can cancel your automatic renewal by emailing [email protected] before the membership expiry date. We won't retrospectively refund the membership fee once the membership has automatically renewed.   
Memberships paid for by Direct Debit renew automatically each year unless you ask us or your bank to cancel your Direct Debit mandate. If you cancel your Direct Debit membership you won't be able to rejoin on Direct Debit.  
We do not offer refunds, unless there's been a specific booker error, hospitalisation, bereavement, severe sickness or other extenuating circumstances. 
3. Discounted membership tickets for music, theatre and dance and art gallery public programme are limited and subject to availability. Discounted membership tickets for cinema are not subject to availability.   
4. Some events at the Barbican won't have priority booking, a membership discount, and/or waived booking fees. For some events, the number of tickets available to Members during priority booking will be capped, to ensure that tickets are available for general sale. Priority booking may be available from third parties such as ticket agents at the same time as Members' priority booking for certain events.
5. Members get up to two discounted tickets to eligible events, one for themselves and one for a guest. Members can buy up to four more tickets for the event during priority booking, or up to seven more at any other time, but these won't be discounted. The Member must be present in order for guest tickets purchased using priority booking or Membership discounts to remain valid.  Further restrictions may apply for some events, so please check the individual event page. Membership discounts do not apply to already discounted tickets, such as Cinema's Monday Madness or other ticket offers such as multibuys. They can't be used in conjunction with other discounts. You're not guaranteed access to discounted membership tickets if they've sold out.
6. Members get one free ticket to the Art Gallery per day. For Members Plus, it's two free tickets to the Art Gallery per day (one for the member and one for a guest). You must show a valid membership card or temporary membership card on entry.  
7. You must show your valid membership card or digital membership card and the credit/debit card used for the booking when collecting tickets in the Centre.  
8. Many benefits extend to a guest: places at members' events, discounted tickets, entrance to the Lounge and free gallery entry for Members Plus. The member must be present for the guest to access these benefits.  
9. Members can book up to two tickets to members' events, one for themselves and one for a guest. Sometimes Members can buy more tickets for guests and this will be outlined on the event page. We may return any extra tickets bought so more members can enjoy our events.  
10. We have the right to amend or withdraw any benefits or discounted tickets at any time.  
11. We have the right to cancel a membership without refund if you break the terms and conditions of membership, ticket sales or entry. 
12. You must show your valid membership or temporary membership card to access benefits in the centre including restaurant and shop discounts and access to the Members' Lounge. The shop discount applies to selected products and the members' purchased items only. 
13. Membership is not currently eligible for Gift Aid, but there are other ways to support the Barbican which are. You can find out more here: https://www.barbican.org.uk/join-support/support-us. 
14. Membership does not guarantee access to the Members' Lounge in the case of the room capacity being reached.  
15. The Barbican Centre processes personal data in accordance with the General Data Protection Regulation (GDPR) and the Data Protection Act 2018. For full details of how and why the Barbican Centre processes personal data, please refer to our full privacy notice.