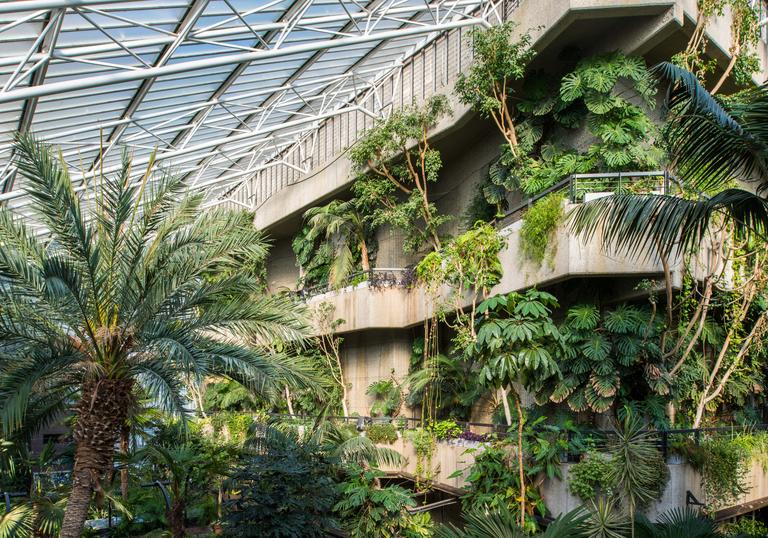 Awards and Accolades
In recognition of our commitments, initiatives and achievements we are delighted to have been awarded:
In 2020
Searcy's have been awarded three-star Food Made Good accreditation from the Sustainable Restaurant Association, which works to stimulate and accelerate environmental and social change and progress in the UK hospitality sector. 
In 2019 
Julie's Bicycle Creative Green Certification: Four out of Five stars. Creative Green is an international community of pioneering creative and cultural organisations, recognised for their ambition and action on environmental sustainability.
Most Sustainable Venue at the London Summer Events Show
In 2018 
Clean City award which recognises environmental responsibility as well as cleanliness
We have also signed the City of London's Plastic Free City pledge at a platinum level and are supporting Clean Air in the City of London through the Clean City Air Business Engagement Programme.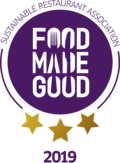 Success and Initiatives
We take a proactive approach to reducing our environmental impact and have made great strides in reducing our use of resources, waste and associated carbon emissions. Some of our successes and initiatives are outlined below.
Reduction of Waste and the Use of Resources
With the support of our catering partners, we have reduced the use of single use plastics in our café's, bars and restaurants by:
Withdrawing plastic straws (paper straws are now only available on request)
Replacing plastic disposable cutlery with lightweight biodegradable wooden cutlery
Replacing single use plastic cups at water fountains and coolers with lightweight paper cups and cones
Introducing reusable polycarbonate glassware in our performance bars that will enable us to drastically reduce the number of single plastics used
Supplying our staff with reusable hot drinks cups to reduce the use of disposable cups and applying a surcharge for those still using a disposable cup
Selling Barbican branded reusable hot drinks cups for £5 (drink included) – one of the lowest prices in the market, to encourage as many guests as possible to avoid using a single-use cup
In addition a 25p reusable cup discount will be applied to encourage guests and visitors to use their own cup 
Plus:
We are currently working to provide water fountains in strategic public locations to enable visitors to fill up their own water flasks, reducing the use and dependence on bottled water
We are working to find ways to reduce single-use food containers in the 'grab and go' fridges
We are investigating options to reduce and eventually remove single-use plastic bottled drinks in our bars and cafes
Other measures to reduce the use of resources and waste include:
We have a zero to landfill policy, where all our waste is reused, recycled or composted where possible and everything else goes to energy recovery
Hand dryers have replaced hand towels where possible to reduce the amount of paper towels used 
Our conference consumables are recycled or made from recycled material
We have a number of waterless urinals in the Centre to help reduce the use and waste of water
Reduction of Energy and Carbon Emissions
The electricity used by the Barbican is 100% renewable.
We have installed six free to use electric vehicle charging points for use by our visitors in car park 3 with two more on the way 
We have a maintenance schedule in place to ensure engineering equipment is working efficiently to reduce the use of electricity
We have a Trend Building Energy Management System installed to control our lighting, heating and ventilation systems  
We have developed a system of weekly scheduling of our heating and cooling systems to ensure that services aren't supplied to areas that aren't in use
We are replacing lighting in many areas with low energy and LED alternatives 
We are installing proximity activated and timed lighting controls to ensure that lights automatically switch off when areas aren't in use
We have installed voltage optimisation technology to reduce our incoming electrical current to reduce consumption and emissions
We continue to monitor technological advancements to identify areas where further reduction in energy use and carbon emissions can be made
 
Travel
Located in the heart of the city, the Barbican has excellent public transport links as well as cycle parking facilities for visitors and staff. Further information on sustainable travel options including maps, links to public transport operators plus information on our electric car charging points can be found in 'Your Visit'. 
Biodiversity
One of the iconic features of the Barbican is our conservatory which is home to exotic fish, terrapins and over 1,500 species of sub-tropical plants and trees. 
The Barbican opens out onto a lakeside area that provides a habitat for a variety of flora and fauna, an oasis in the heart of the city. Recently we have been working with our colleagues from the City of London's Open Spaces team to enhance this area. Investment to date has included repairs and replacements of pumps, pipes and associate aerating equipment plus working on reed beds and planters to encourage wildlife and breeding. This has provided an enhanced area for the wildlife which includes fish, coots, mallards, herons and moorhens.
In order to reduce the use of water for watering plants we have planted drought resistant plants around the Centre along with plants that promote better air quality.
We also have a bee colony and have recently installed two bug hotels to encourage pollinating insects.