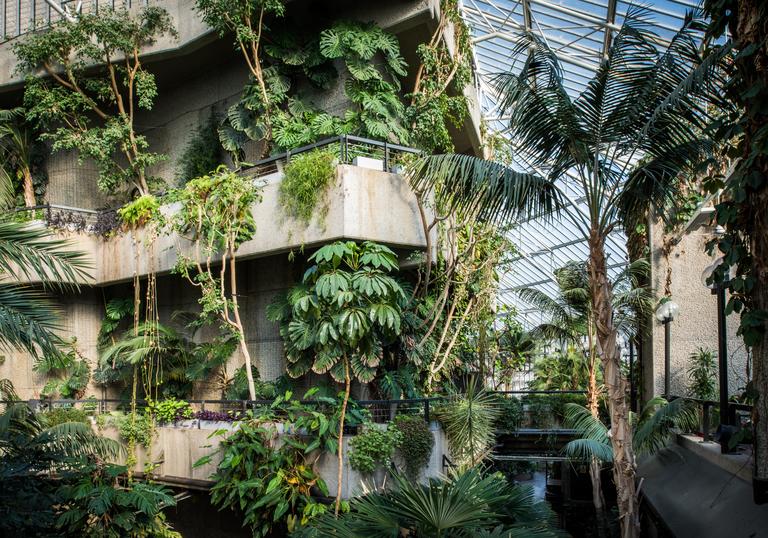 'Culture is one of the most powerful platforms we have to raise awareness of the climate crisis, offer ideas for innovation, provoke discussion and stimulate change.'
Will Gompertz, Artistic Director
Our building
While the Grade II listed Barbican Centre is one of the world's most celebrated examples of Brutalist architecture, it was designed at a time when sustainability wasn't a major consideration in architectural design and construction. We're working hard to address this. The City of London Corporation, our founder and principal funder, announced in February 2021 a major renewal of the Barbican Centre. Making improvements to the environmental performance of our building is a key part of the vision for this exciting renewal project, as we move towards achieving our net zero target. 
Here are some examples of the work that we're already doing across the Centre:
Biodiversity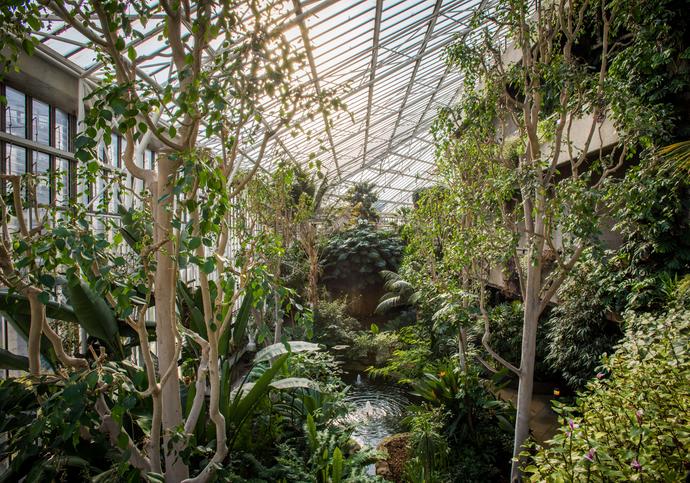 Biodiversity at the Barbican
Our iconic Conservatory is home to exotic fish, terrapins and over 1,500 species of temperate plants and trees, some of which are rare and endangered in their native habitat. Two of our three pools accommodate koi, ghost, and grass carp from Japan and America, as well as other cold-water fish, while our smaller pool provides a safe haven for terrapins. The Conservatory doesn't just serve as a green oasis and backdrop for numerous events, but also allows visitors to learn about biodiversity and plants that are rare and endangered in their native habitat.
The Barbican opens out onto a lakeside area that provides a habitat for a variety of flora and fauna including fish, coots, mallards, herons and moorhens. We work closely with our surrounding community to maintain this unique environment.
A few things we've done recently include installing a greater diversity of plants across the outside spaces, especially pollinator friendly ones to help boost the numbers of pollinators especially native ones; using natural fertilizers, where possible; as well as housing two small bee colonies and installing bug hotels to encourage pollinating insects.
Watch our Head Gardener Marta Lowcewicz reveal the secrets of this hidden oasis in the heart of the city.
Using our platform
Through our ambitious arts programme, community events and learning activity, we support innovative artistic work that reflects and responds to today's world including the climate crisis. Below are some highlights from our current and recent programme that help to raise awareness and engage our audiences with important environmental issues.
As part of our 2022 exhibition Our Time on Earth, our Barbican International Enterprises (BIE) team is piloting new ways of sustainable working. In collaboration with Julie's Bicycle, they've developed a set of guidelines for sustainable touring exhibitions and asked all their partners and collaborators to sign up to their sustainability commitment to ensure all involved in delivery of the show are working to the highest possible environmental standards.
Venue hire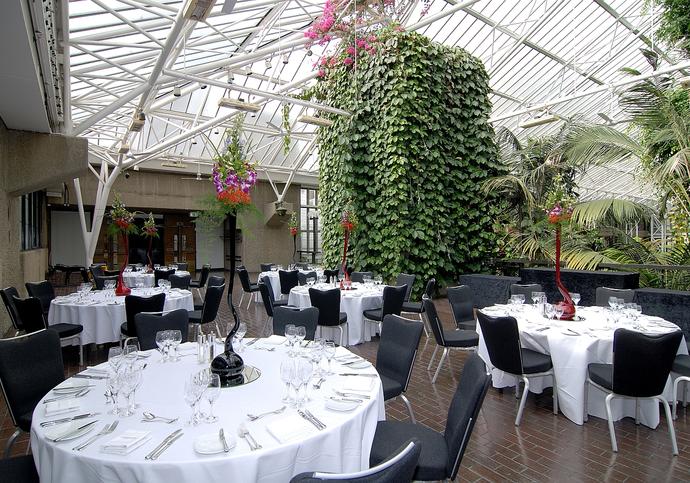 Venue hire
We have a range of spaces that can be hired for conferences, business events, receptions and weddings. We're constantly looking at ways to improve our ways of working to ensure our activities are as environmentally friendly as possible.
Some of our achievements so far include:
• Increasing our menu of vegan and vegetarian options through our caterer Searcys
• Introducing advanced hybrid technology allowing us to host in-person and virtual events with international participants and reduce carbon footprint from travelling
• Providing conference consumables which are recycled or made from recycled materials
• Being awarded Most Sustainable Venue at the London Venue & Catering Awards in 2019 and 2021
• Encouraging clients to use public transport to and from the Barbican 
People and Industry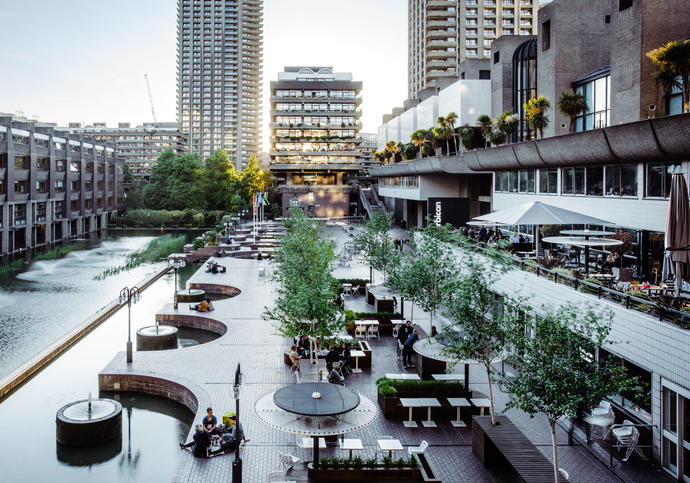 People and Industry
We understand that we're part of a bigger picture and climate change mitigation requires cooperation and collective action.
Our internal Sustainability Steering Group consists of staff from both the Barbican and the Guildhall School of Music & Drama. The group meets regularly and works together with colleagues and our Management Team, to help suggest new ideas for becoming more sustainable and ensure we're making environmentally sound decisions in all areas. Our new sustainability strategy and associated action plan will be reviewed on a regular basis by the Sustainability Steering Group who will produce an annual report to the Barbican Centre Board.
We're also working collaboratively with our peers in the wider cultural sector through sharing examples of best practice and joint research projects to improve sustainability standards across the industry. For example, in 2020 we started working on research with arts environmental charity Julie's Bicycle, and funded by Arts Council England, to develop ambitious ideas around sustainable touring models and how to address the impact of festivals on the environment.
Awards
We're proud that our progress to date has been recognised by leading industry awards.
Our policies
Our new five-year sustainability strategy is available to view above. The work we do in sustainability should be viewed in conjunction with the City of London Corporation's Responsible Business Strategy and Climate Action Strategy.
We have consulted and workshopped our strategy with members of staff and other external organisations in order to ensure best practice and full representation as well as better understanding of the challenges and opportunities.
We've also signed the City of London's Plastic Free City pledge at a platinum level and are supporting Clean Air in the City of London through the Clean City Air Business Engagement Programme.
Discover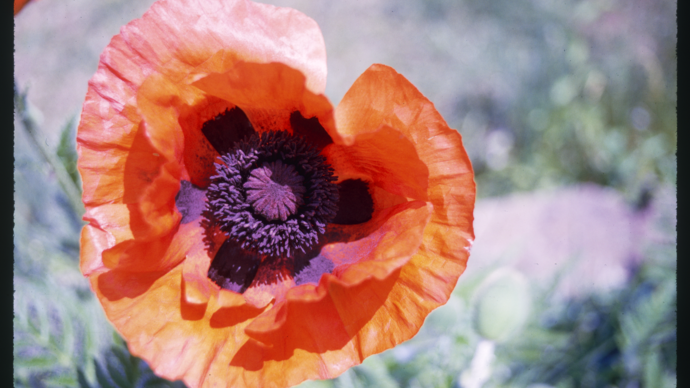 Listen: On Lee Krasner's fascination with nature
Discover Krasner's close connection with nature and how this compared with her artist peers working in post-war New York. This talk traces Krasner's relationship with nature from one of observation to one that became intrinsic to her practice.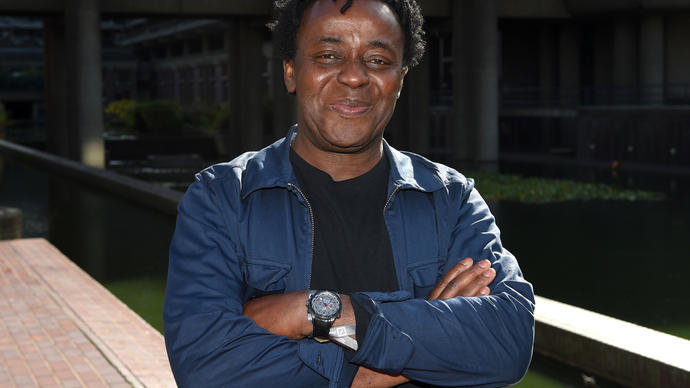 In Conversation: John Akomfrah and Anthony Downey
Listen again as British artist John Akomfrah discusses his video installation Purple with academic, editor and writer, Anthony Downey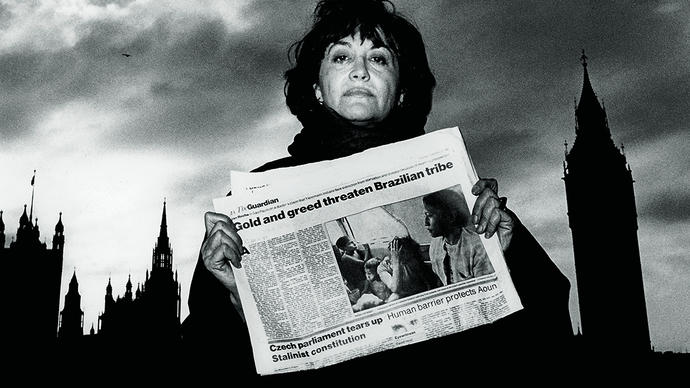 Discover how Claudia Andujar set about putting her photographs to a powerful use by helping the Yanomami fight to maintain their unique way of living.