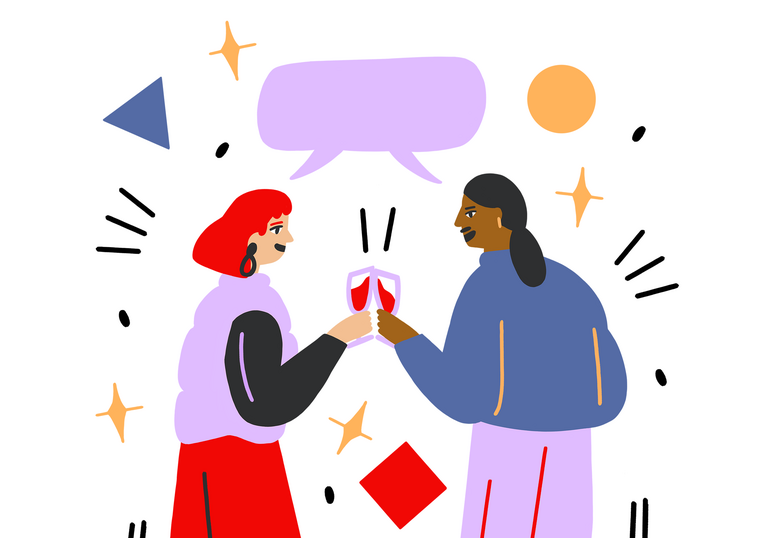 Take a look inside...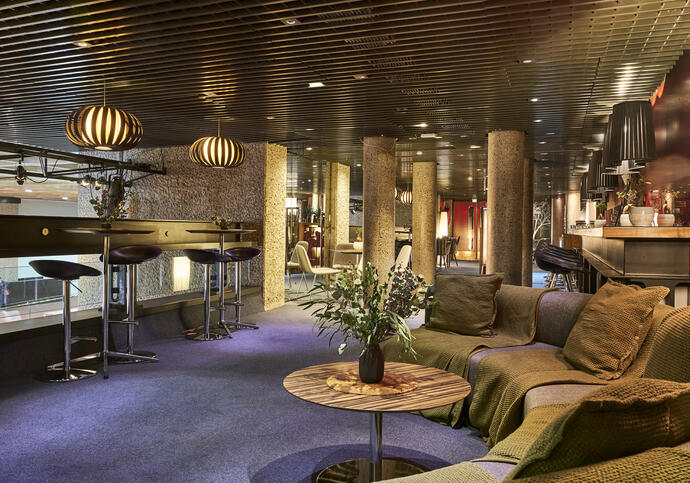 The perfect hideaway
The Lounge is a cosy, comfy space just for Members, with a range of seating options including sofas, high stools and chairs.
We've temporarily increased the number of guests you can bring to the Lounge to 3 for Members and 5 for Members Plus, so you can share the experience.
We regularly host Members' events in the Lounge - keep an eye on our weekly Members' newsletter.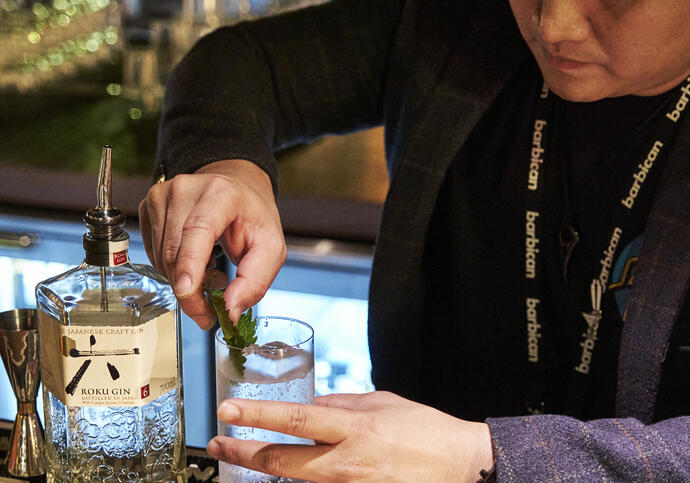 Specially crafted cocktails
Treat yourself to a specially crafted cocktail from our Japanese-themed menu made by one of our expert mixologists. Try something unique with a Sakura Fizz or a Calamansi Negroni.
Come down early and enjoy two of the same cocktails for £15 between 5-6pm. On Mondays, enjoy this offer all evening.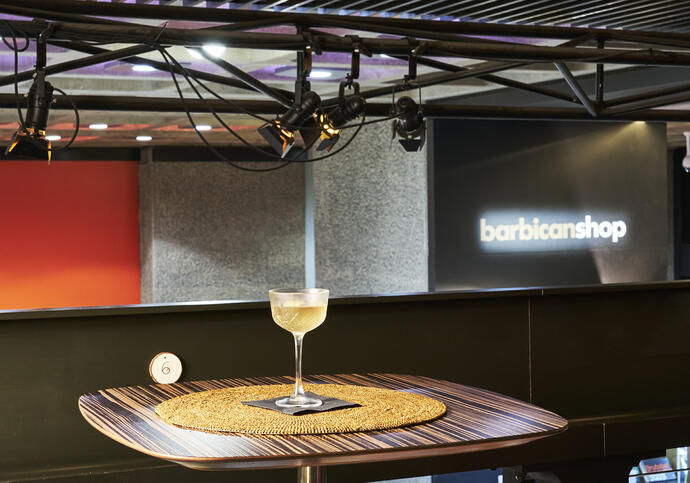 Enjoy fantastic views
You can bask in fantastic views across our bustling foyers from within our charming hideaway whilst you enjoy your drink.
The Lounge is closed on dark nights, when there are no performances on in the Theatre or the Hall.
See more art, music, film and theatre for less
Enjoy free entry to all exhibitions, discounts, no booking fees, priority booking, Members' events, our Members' Lounge and more (T&Cs apply)