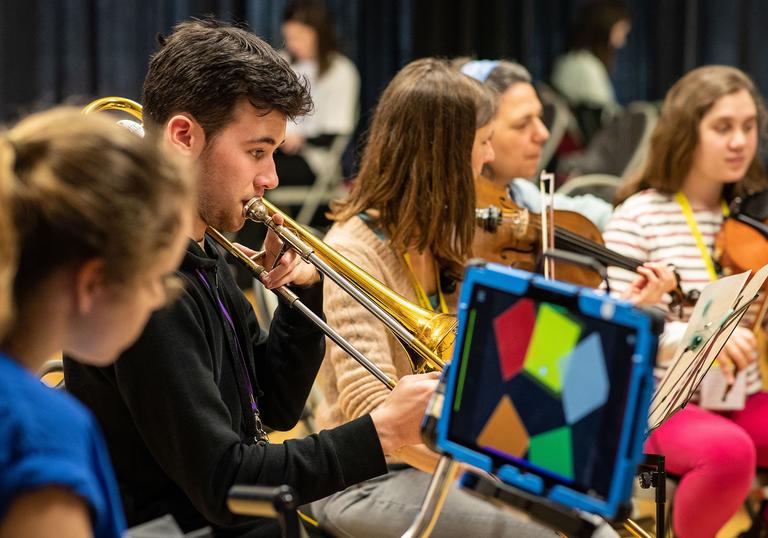 Join Young Barbican
Be there when it happens with discounted access to unmissable art and entertainment as well as events and creative opportunities for 14-25 year olds
Join NOYO
Applications for an audition will reopen in Spring 2024 on the NOYO website.
Read the 2023-24 Applicant's Information Pack for detailed information about what being in NOYO is all about, as well as the application and audition process… The word 'audition' can sound scary, but NOYO auditions are relaxed - check it out!
Alongside Members, NOYO takes on Trainees: young disabled people with musical potential it supports for up to three years to develop the musical and personal confidence needed to become Members.
Some of our current National Open Youth Orchestra musicians have joined us from the pilot South-West Open Youth Orchestra. Watch them play 'The Umbrella', composed for the orchestra by Liam Taylor-West. It won a British Composer Award in 2018.  
Meet London NOYO Centre musicians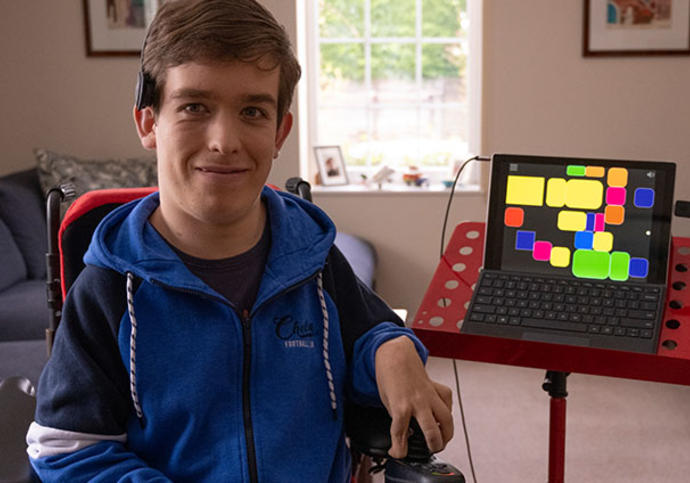 Ale
Clarion
What I like about being in NOYO: I am excited!  I like being together, meeting everyone and playing music, learning new music and making new patterns on my Clarion.
More about me: I enjoy going to concerts, theatre, rugby and football. I love singing and listening to music. I was born in Rome and speak Italian – I like going back to Italy and to see my family in Scotland.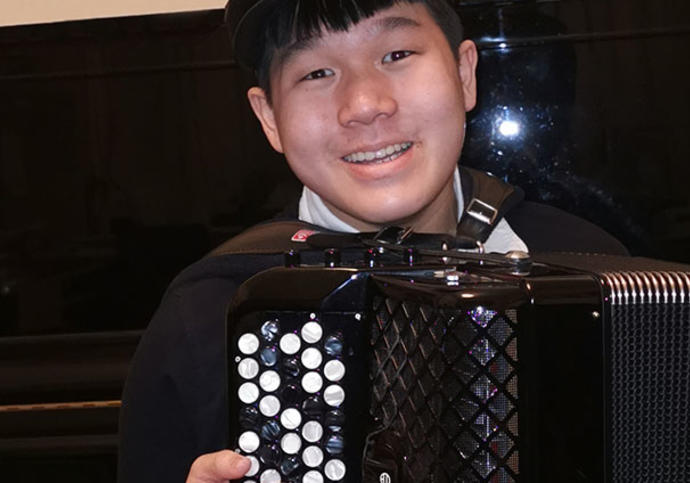 David
Classical Accordion
What I like about being in NOYO: I love creating music with people.
More about me: I love life, accordion, piano, organ, Bach's baroque music, old hymns by Charles Wesley and Isaac Watts, folk and jazz tunes. I enjoy performing solo piano improvisations for Heart n Soul at the Barbican Hall and Royal Festival Hall, and love accompanying Royal Academy of Music Juniors at Ronnie Scott's jazz club on piano, and the London Youth Folk Ensemble on 'folk' accordion at EFDSS and LSO St Luke's. I also meditate on the Bible, row outdoors, exercise at gym bootcamps, help out as a volunteer at Snooker For Health & Friendship at YMCA, a disability multi-sports club. I go 'train, tree & bird' spotting and play with our English-speaking pet budgies who are on my YouTube account.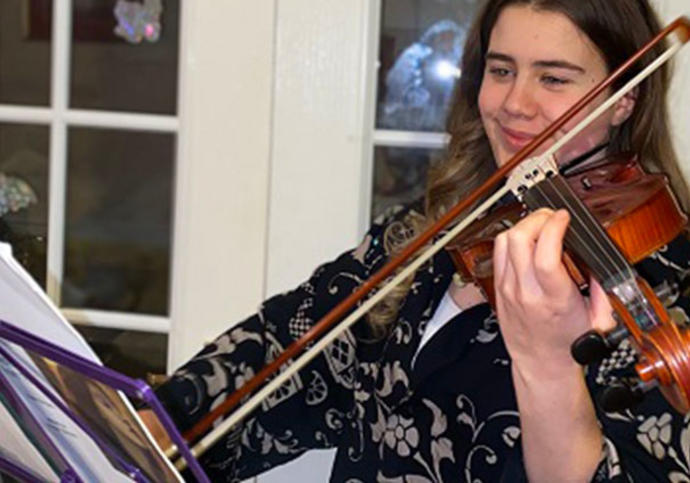 Francesca
Violin
What I like about being in NOYO: I enjoy being part of a unique orchestra and playing among other young people who share my love for music. We play a range of exciting and challenging music and are given opportunities to explore different musical approaches and techniques to the pieces we play. Everyone in NOYO is so kind and encouraging!
More about me: I also play piano, flute and sing and appreciate all genres of music. I really enjoy all other aspects of the performing arts as well. I have just started a music degree studying violin performance.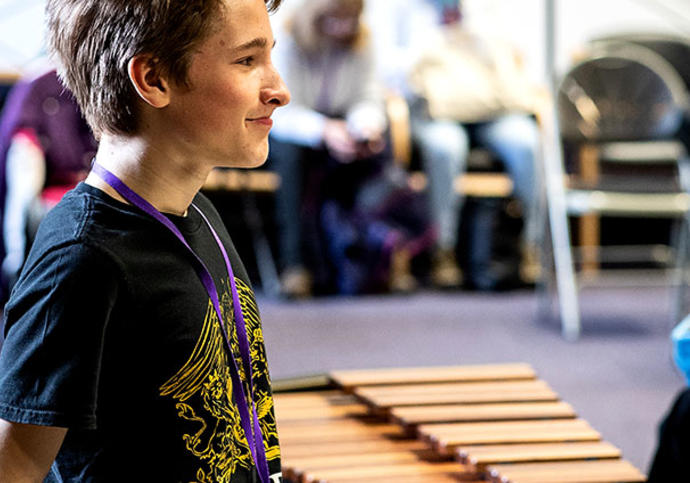 Oscar
Piano, Percussion
What I like about being in NOYO: I like the people there. I like playing with the orchestra.
More about me: I like jazz music, 60s music, rock and roll and 80s music. My favourite film is Mary Poppins Returns. I like hiking a lot.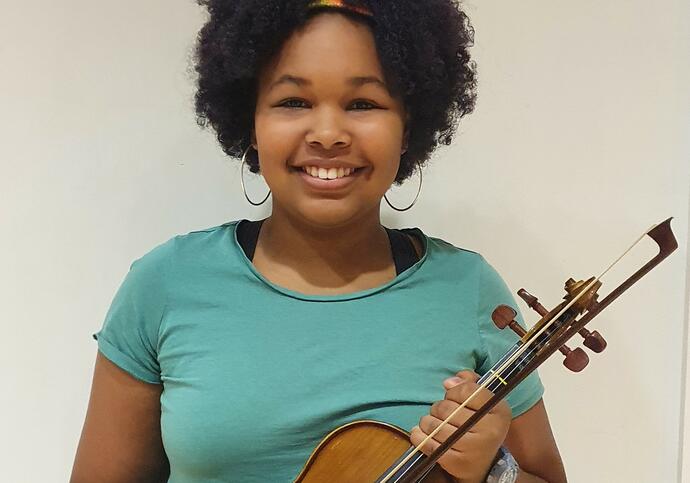 Aaliyah
Violin
Me in three words: focused, caring, funny
What I like about being in NOYO: I like being in NOYO because everyone is so kind and talented and I can learn from them.
More about me: I am a very organized person and I love to bake, play my violin, do musical theatre and acting and weightlifting.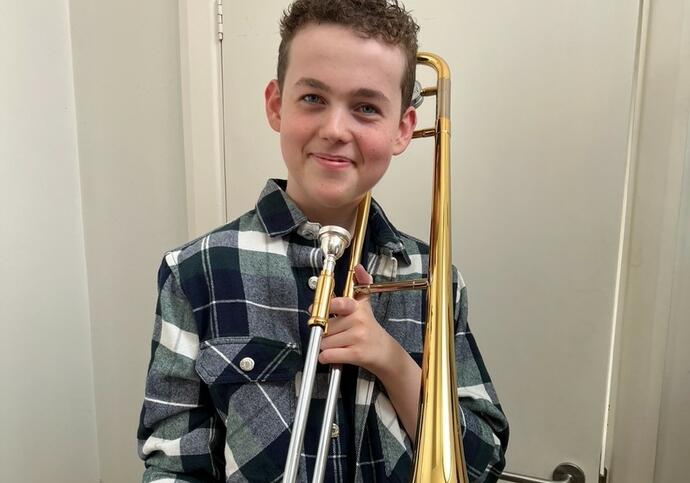 Jonah
Trombone
Me in three words: enthusiastic, upbeat, kind
What I like about being in NOYO: I love how friendly and enthusiastic everyone is and how interesting the music is! NOYO is inspiring. We are from all kinds of backgrounds and we work really positively together, as a big happy team. It's a lot of fun!
More about me: I love lots of types of music and I also like to sing. When I'm not playing the trombone, I spend my time building websites, solving my friends' and family's tech problems and researching travel and transport (trains and planes). I also like exercising with friends at a local park, learning languages (especially German and Spanish), spending time with animals and baking cakes for friends.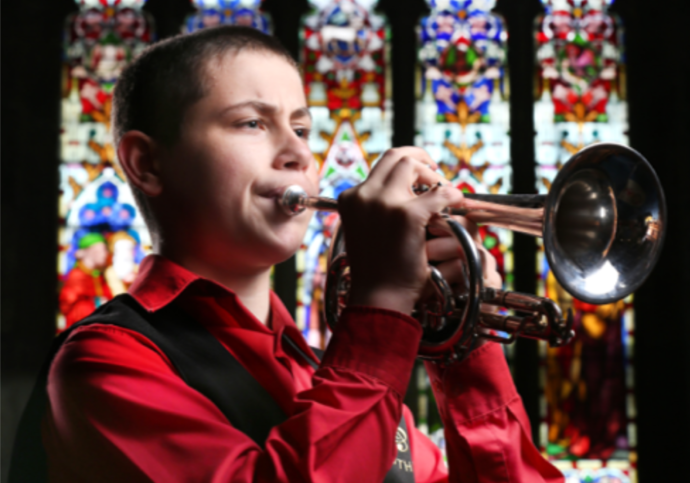 Rhys
Trumpet, cornet
Me in three words: individual, bizarre, kind
What I like about being in NOYO: I like the inclusive nature of the organisation and how they are aware of the members' health, both physically and mentally, and suit the activities to that.
More about me: I am an avid trainspotter, amateur historian and am bad at describing myself!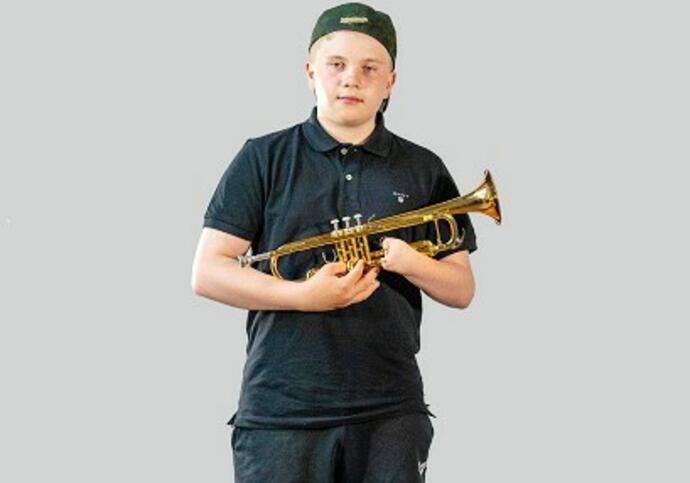 Sam
Trumpet
Me in three words: fun, kind, trumpeter
What I like about being in NOYO: I like making friends, playing different varieties of music and learning new skills.
More about me: I like to construct Lego, I have a puppy called Daisy and I like life!
Sponsors
The National Open Youth Orchestra is generously supported by Arts Council England, Paul Hamlyn Foundation, Esmée Fairbairn Foundation, Boshier Hinton Foundation and Founding Sponsor ABRSM.
The London NOYO Centre is kindly being supported by the Stavros Niarchos Foundation (SNF) over 2020/21.