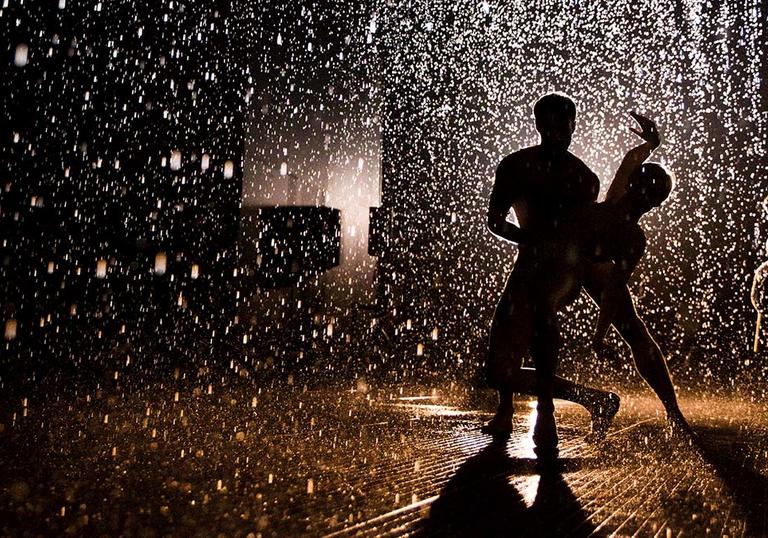 Young Barbican is open to anyone aged 14-25 years and students over 25 at Guildhall School of Music and Drama.
Got an idea for a Young Barbican event?
We're always interested in hearing about what you would like to see at a Young Barbican Night or other event. Share it with us at youngbarbican@barbican.org.uk
Booking tickets
1 First, login or sign up to Young Barbican.
2 Select the art form and then click book on the event you're interested in:
for Gallery exhibitions, select a date and time and your discounted ticket price will be displayed at checkout;
for Cinema, select a seat at the standard price and on the next page, you'll be able to apply your £5 discount;
for Music events, choose an area and see if Young Barbican seats (black squares) are available. If there are none, Young Barbican tickets are sold out – try another area or performance.
for Theatre, it's the same as Music above unless the performance is in The Pit or Silk Street Theatre. If the event is in one these venues then you can choose any seat and if discounted tickets are available they'll show at checkout.
3 You can buy a maximum of two discounted tickets per event: one for you and one for a friend also aged 14—25. If you want to come as a group, get your friends to become Young Barbican members too.
1. Young Barbican is open to anyone lucky enough to be aged 14-25 years. Once you're 26 your membership will automatically expire. Please note, this does not apply to students at Guildhall School of Music & Drama, where your membership will last until you have graduated. 
2. By registering for the scheme you promise that you are aged 14-25, and that any tickets discounted as part of Young Barbican are just for you, plus one friend in the same age group (if you want to bring one). Please don't sell your tickets on. 
3. As a Young Barbican member, you can buy a maximum of two discounted tickets per event one for you and one for a friend also aged 14-25. If you want to come as a group, get your friends to become Young Barbican members too. 
4. Young Barbican tickets are limited in number and subject to availability. When they're gone, they're gone. Book early to avoid disappointment. 
5. You must be 14–25 at the time of admittance or a Guildhall student. 
6. Unfortunately, we can't offer a Young Barbican discount for every event at the Barbican, although we'll try our best. All the events where the discount applies are listed on our website. 
7. Sometimes we'll need to take discounted tickets off sale without notice (see point 4 above). 
8. It's best to book Young Barbican tickets online at barbican.org.uk/youngbarbican. You can also book by telephone or in person, unless we let you know otherwise. 
9. We'll make it easy for you. Young Barbican tickets, and any additional tickets paid for in the same booking, will be looked after for you to collect on the day. Your tickets will be waiting at the relevant performance desk from 90 minutes before show time (30 minutes for cinema). Sorry, we can't post you your tickets. 
10. Tickets are not transferable. To make sure no one's trying it on, you'll need to bring along some form of ID with your age or date of birth on it when you collect your tickets, along with the credit/debit card you used to book. If you booked an extra ticket for a friend through Young Barbican, they will also need to prove they are 14-25 with a show of ID. 
11. Please remember the thing about ID above. If you can't prove your age when you come along to collect your Young Barbican tickets, we will have to refund your booking. If it happens more than once, it may be that your membership is cancelled. 
12. We know that life is unpredictable. If you are unable to use your tickets we offer a flexible exchange service. Tickets can be exchanged for another performance, or for a handy credit voucher valid for six months. In order to do this, we need your original tickets back at least 24 hours before the event. Oh, and bear in mind there is an administration fee of £2.50 per ticket for doing this. 
13. When you join Young Barbican, you'll start automatically receiving our monthly email. If you want to cancel your membership, email us at youngbarbican@barbican.org.uk.
 
14. All the information you give us about you will be looked after properly in accordance with the 1998 Data Protection Act. 
15. Pizza Thursdays: Offer is valid on Thursdays in conjunction with the purchase of a New Release cinema ticket for the same day. Voucher can be redeemed between 5-6pm and 7-8pm on the Thursday evening. 
15. If you're really enjoying these T&Cs, you can read the full Barbican conditions of sale at barbican.org.uk/eticketing/conditions-of-sale