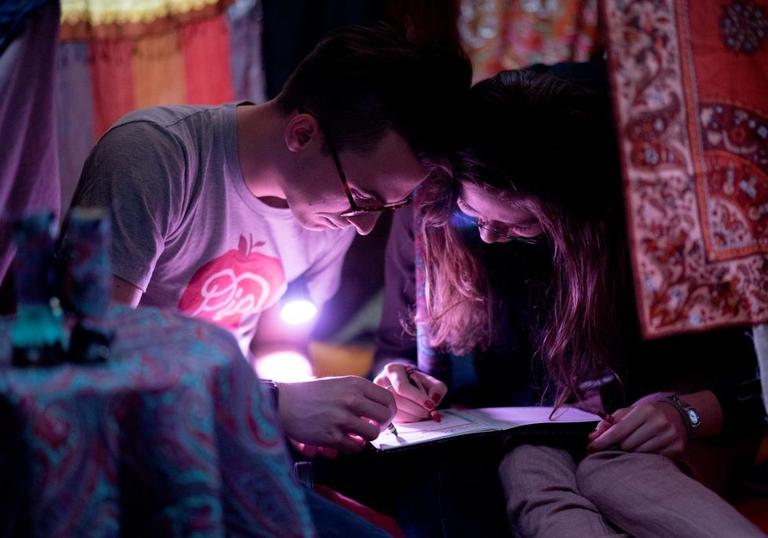 It All Comes Down: 2019/2020 Showcase
As part of It All Comes Down, the Young Visual Arts Group 2019/2020 online showcase, the group are sending invitation packages to the first 200 people who complete the form below.
From the Young Visual Artists:
'If the show had taken place at the Barbican we would have given you posters, a publication, a drink... Instead, our mail-out will be a way of recapturing the interactive feel of in-person exhibitions, as well as a gift from us to you; as a thank you for supporting our work. 

If you're too late to receive a mail-out, you will still receive something in the post. Make sure you follow us on instagram (@itallcomesdown_) and enter your handle in the form below. We want to interact with you as much as possible! We'll be doing 50 shout-outs on our Instagram Stories - complete with a personalised arty surprise - so enter your handle below and become part of our conversation.'
Join Young Barbican
Be there when it happens with discounted access to unmissable art and entertainment as well as events and creative opportunities for 14-25 year olds
'You can immerse yourself in all the varying forms of art, be part of a really friendly group and develop ideas you wouldn't have the materials or opportunity to otherwise'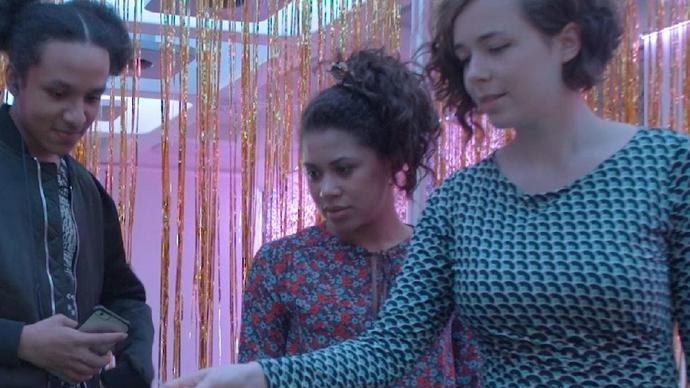 Watch: Celebrating 10 Years of Creative Learning
When we create, we add something new that didn't exist in the world before that moment. 
Learn more about the work and impact of Barbican Guildhall Creative Learning as we celebrate our 10 year anniversary in 2019. 
With thanks

Young Visual Arts Group is supported by Arts Council England and City Bridge Trust.