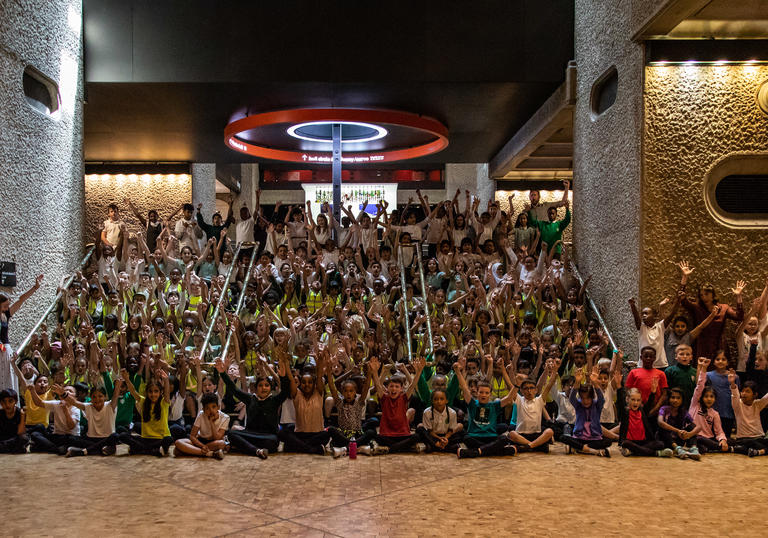 10 Years of Barbican Guildhall Creative Learning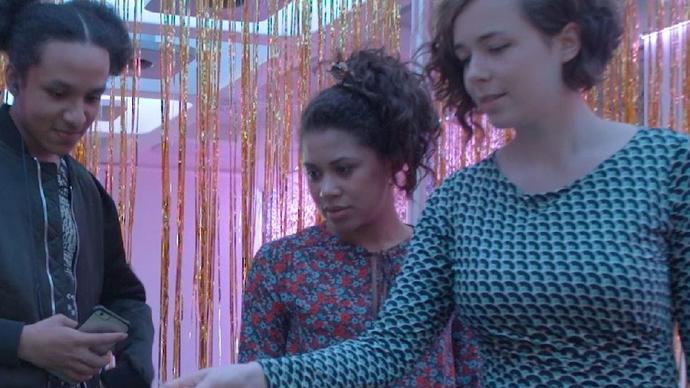 Watch: Celebrating 10 Years of Creative Learning
When we create, we add something new that didn't exist in the world before that moment. 
Learn more about the work and impact of Barbican Guildhall Creative Learning as we celebrate our 10 year anniversary in 2019. 
'Before Barbican Guildhall Creative Learning, I didn't feel like the arts world was for me but now I know it's where I'm supposed to be.'
Kareem Parkins-Brown, London
Our partners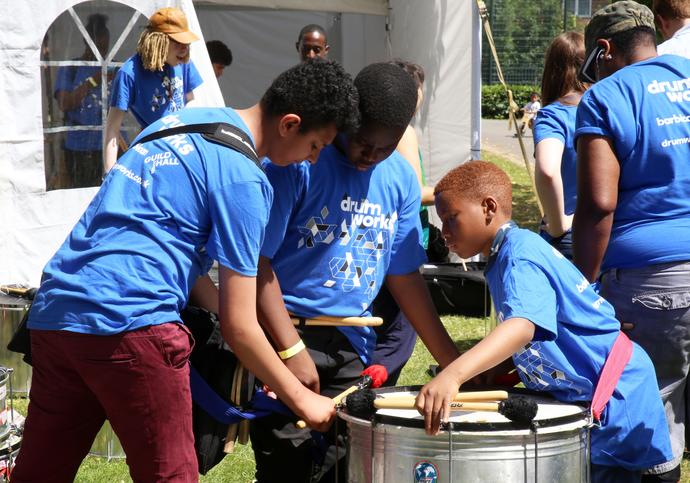 Drum Works
Artistic Associate
Drum Works uses drumming to inspire people creatively, give them confidence in their ideas and empower them to direct their own futures. Around 450 people take part every week through partner secondary schools, two senior ensembles and an adult group. All musical material is written collectively by participants, and has a fresh, original sound distinctive to the local east London community. Initially a Barbican Guildhall Creative Learning project, Drum Works launched as an independent organisation and Barbican Artistic Associate in 2016.
Find out more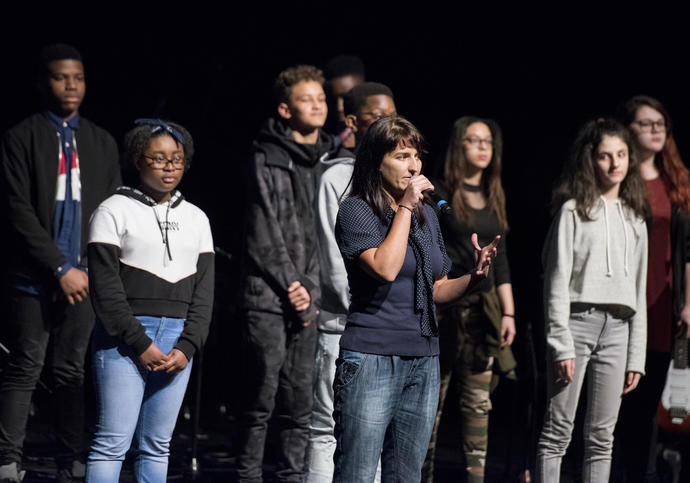 Associate Schools
Through our Associate Schools programme, we partner with a small number of schools across London for three years. We work closely with teachers to create a change in how children and young people access cultural opportunities, and develop and express their creativity. Our approach focuses on co-development and co-delivery in partnership with schools; together we test, develop and deliver creative learning experiences that benefit students and teachers across a whole school setting. 
With thanks
We are very grateful for the generosity of the supporters that make the Barbican Creative Learning programme possible, including: Arts Council England, Allan and Nesta Ferguson Charitable Trust, American Express, Boris Karloff Charitable Foundation, Edge Foundation, Esmée Fairbairn Foundation,  The D'Oyly Carte Charitable Trust, The Harold Hyam Wingate Foundation, The Mactaggart Third Fund, The Rudge Shipley Charitable Trust, Tom ap Rhys Pryce Memorial Trust, Tower Hill Trust, Wellcome, Barbican Patrons, contributors to the Barbican Fund, and those who donate when purchasing a ticket or visiting the centre.