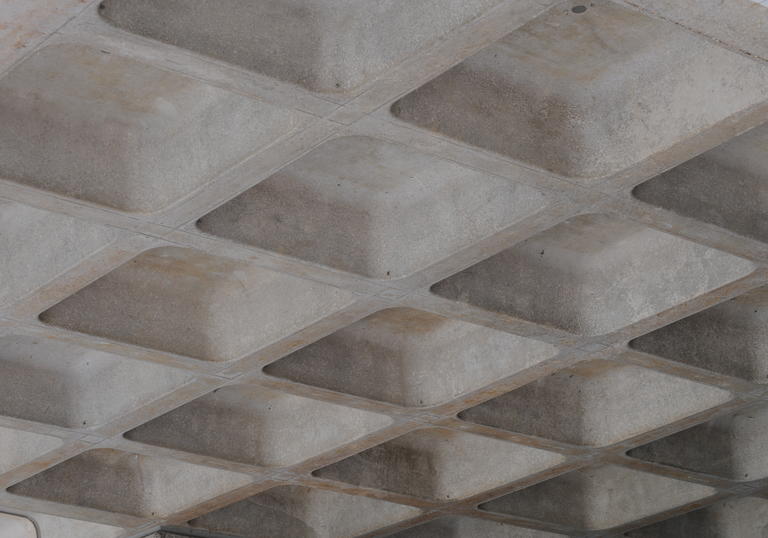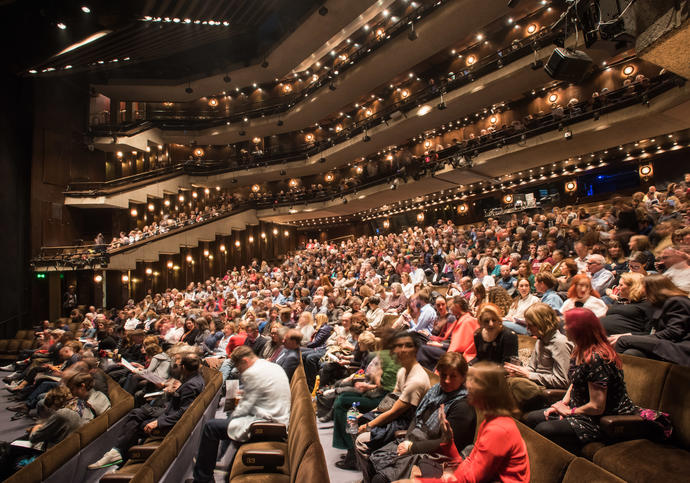 Accessing our venues
Getting around the Barbican
If you're planning your visit to the Barbican, you can find full information about the access provisions for each of our venues including access routes, seating arrangements, assistance dogs, captioning and hearing loops. 
If you have any questions or access requirements, please email [email protected]
More info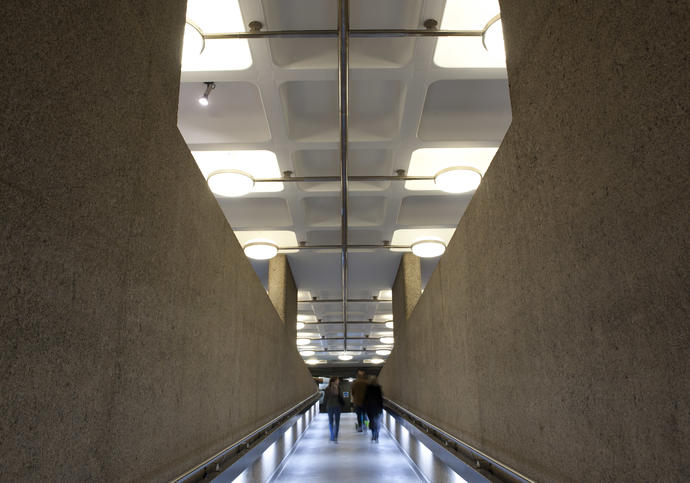 Changing Places
A Changing Places facility is located within the Beech Street Cinema complex for the exclusive use of severely disabled people who need personal assistance to use the toilet. The facility includes a height adjustable bench, tracking hoist system, a centrally placed toilet, a height adjustable basin and a shower.
The Changing Places facility is available from 09:00 daily until the end of the last film screening, approx. 23:00.
View a photo of our Changing Places facilities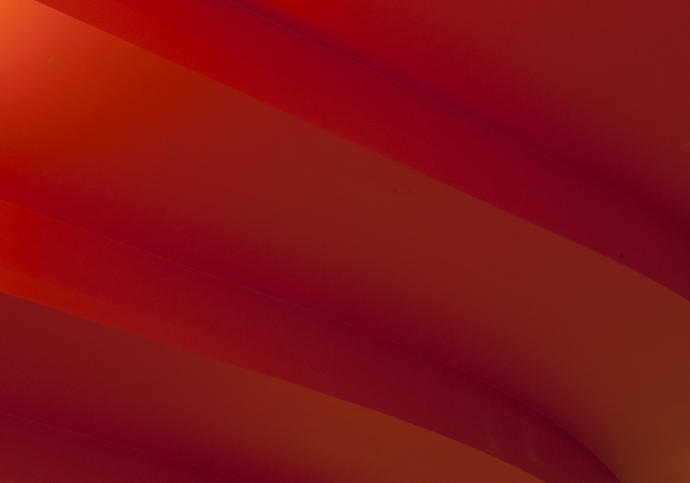 Assistance Dogs & Emotional Support Animals
Registered assistance dogs are welcome in the building and may be taken into our venues – please tell us when booking to ensure your seat has enough space. If you prefer, you may leave your dog with a member of the foyer staff during the performance. If you have an emotional support animal that you need with you, please contact us to discuss in advance of your visit [email protected].
Accessible toilets
The following is a list of accessible toilets available at the Barbican Centre (Silk Street) and Beech Street cinemas. Many of the toilets have double door entry (some single door) with automated push panel open and manual locking systems. Some doors are not automated requiring them to be opened and closed manually. On the links below, you'll find full details and photographs of each accessible toilet and the facilities available in each room.
Priority is given to disabled people using these toilets.   
Accessible Parking
The Barbican Centre is signposted on all main roads into the City. The car parks are off Silk Street and off Beech Street (westbound access only). There is a headroom restriction of 1.85m. All car parks stay open until midnight. There are accessible routes to all venues and lifts are available for anyone who needs them. Blue Badge bays are situated in Car Parks 3 & 5. 
Free parking for blue badge-holders
If you are an occasional visitor to the Centre, please take your blue badge to one of our reception desks or Barbican Shop on the day of your visit in order to receive a complimentary car park voucher.
If you are a regular visitor to the Centre, there is an automated number plate recognition system in our car parks for Access Members who are blue badge-holders to allow for free use of the Barbican car parks during visits to the Barbican Centre. Find out how to become an Access Member. To qualify for free parking please provide a copy of your blue badge (both sides), details of the number plate of the vehicle you regularly use (up to a maximum of three) and your access membership number to [email protected] or by post to:
Freepost RTLZ-UUZK-ATUG
Box Office
Barbican Centre
London
EC2Y 8DS
Entry to the car parks under the automated number plate recognition scheme will expire in line with your blue badge expiry date so please remember to update your details when you receive a new blue badge. 
Available parking bays
Blue badge bays are situated in Car Park 3 & Car Park 5 near to the entrances of both car parks. 
Reserving a parking space
Blue badge holders may reserve a wide parking bay in Car Park 3 or Car Park 5, subject to availability. Book here and once you have chosen the date of your visit, you will be prompted to let us know whether you expect to arrive in the morning, afternoon or evening - though your space will be reserved for you all day! You'll also be asked to confirm your car registration during the checkout. Bookings must be made no later than 12 noon on the day before your visit. Your vehicle registration number and the date and time of your booking will appear on the display stand notice located at your reserved parking bay, and will be confirmed on the e-ticket you receive when your reservation is complete.
Bookings can be made up to 3 calendar months in advance.
Cancelling a parking space
The number of accessible parking bays available at the Barbican Centre is limited, so please remember to cancel your booking should you no longer require it.
Car park photographs
View images of the entrance and accessible bays in Car Park 3 and Car Park 5.
Taxi Drop Off Points
The most convenient points for taxi drop off are the Silk Street entrance for Level G and above, and the Stalls Floor roadway for Level minus one and below (Pit Theatre, Cinema 1, Concert Hall stalls seating, Theatre stalls seating). To access the Stalls Floor roadway please follow signs on the carriage way at Silk Street to car parks. Drop off on the straight section of road on the approach to Car Park 3. Doors to the Stalls Floor are on the right hand side. Lifts to all levels are on the left.