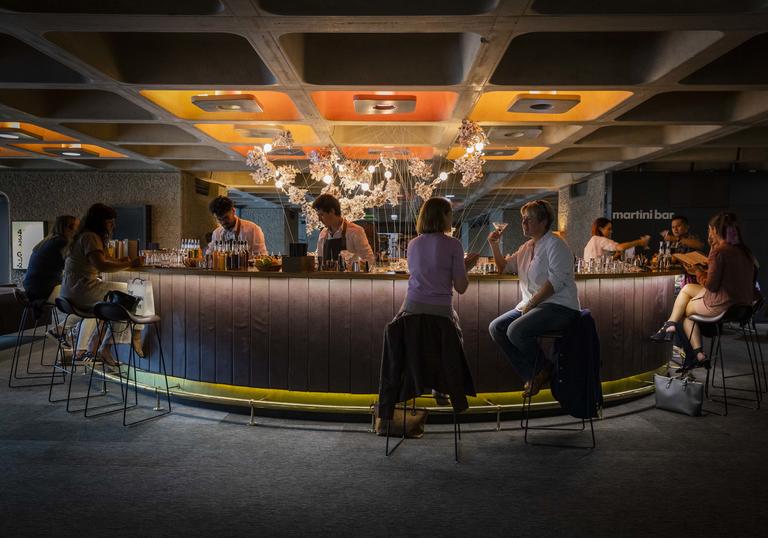 'Bitter espresso, small-batch vodka, brutalist architecture and high art...'
The Brutalist
Cocktail Recipe
Our head mixologist has created this signature cocktail.
Ingredients
50ml Four Roses Bourbon
40ml apple juice
10ml Disaronno
10ml Hickory Smoke syrup
3 dashes walnut bitters
Add your ingredients to a cocktail shaker, then add ice. Shake well and pour into a whisky tumbler. Garnish with an apple fan and a mist of Laphroaig pitted whisky (optional).
Serve and enjoy!
Discover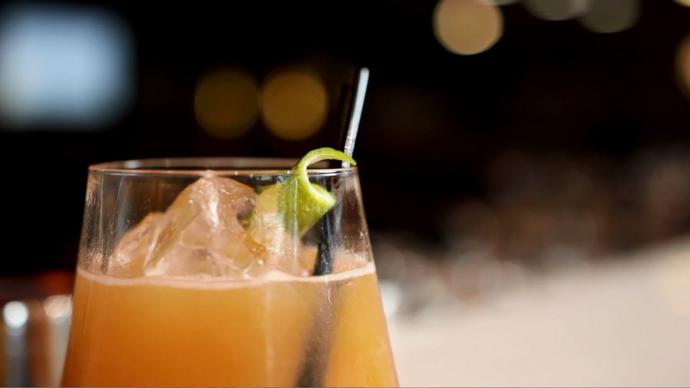 Watch: Creating the Brutalist
Fancy creating your own Brutalist cocktail at home? Follow our instructions...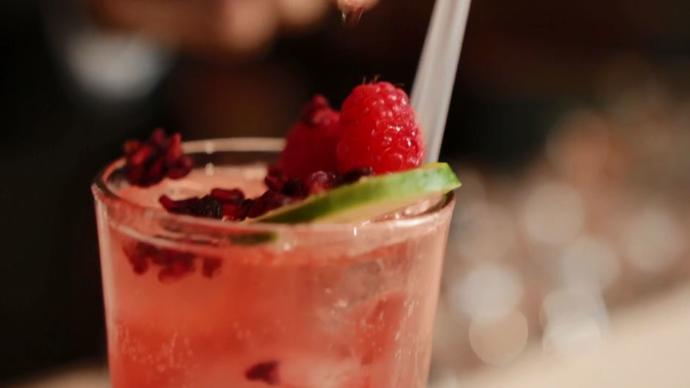 Watch: creating the Red Chimney cocktail
Fancy creating your own Red Chimney cocktail at home? Follow our instructions...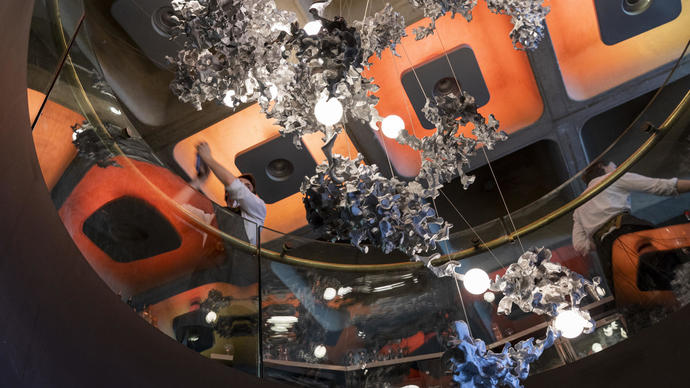 Our Martini Bar features a striking structure by Omer Abel. Learn more about its origin and the team behind it on their project page. 
Hire the Martini Bar
Planning an event or special occasion? You can reserve a section of the bar or hire the whole Martini Bar outside regular operating hours.
To make an enquiry, contact [email protected]
Sustainability in our building
Learn how we're committed to reducing our enviromental impact.