Oxford Samuel Beckett Theatre Trust Award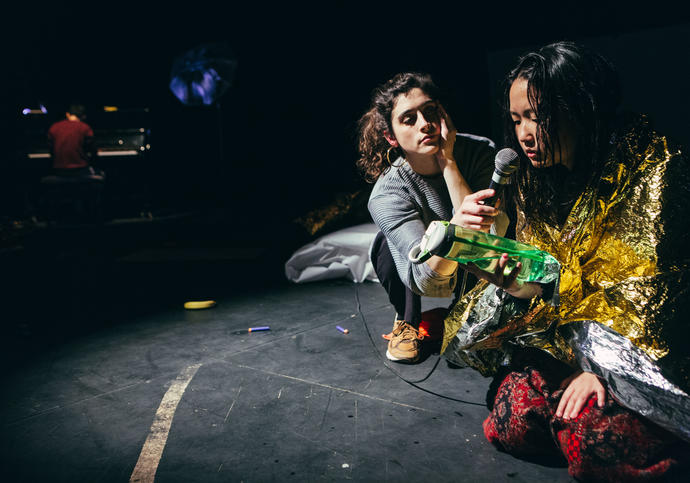 Oxford Samuel Beckett Theatre Trust Award
The purpose of the Oxford Samuel Beckett Theatre Trust Award is to help the development of emerging practitioners engaged in bold, challenging and innovative performance and to encourage the new generation of creative artists.
The Award is for a company or individual to create a show either for the Barbican's studio theatre, or a site-responsive show to take place in east London or the City.
How to apply
Weekend Labs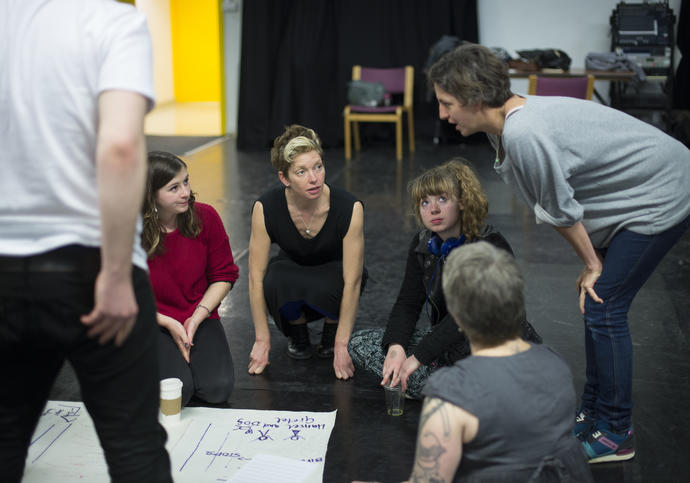 Weekend Labs
Weekend Labs are an opportunity for practical exploration and discovery, inspired by the Barbican's international theatre and dance programme. The ticket includes both the workshop and a performance.
Upcoming Labs
Open Lab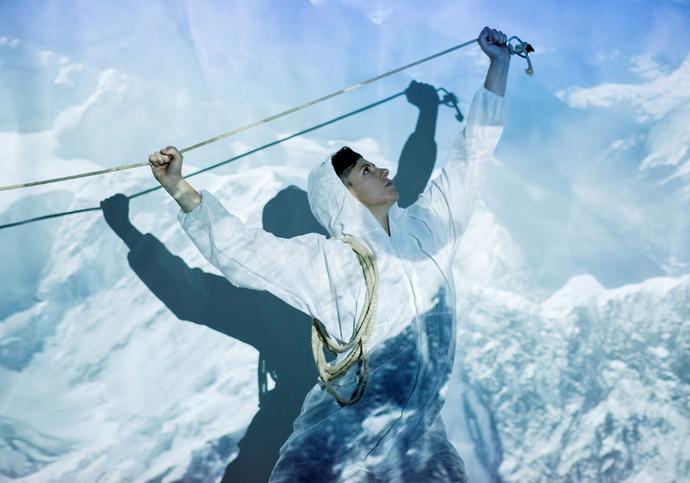 Open Lab
Barbican Open Labs give artists the chance to experiment across the artforms with the expectation of delivering a final product. Barbican Open Lab accepts proposals from artists who are at the beginning of a cross arts or participatory idea or question, want to try something that scares them or explore the creative process with new collaborators. 
Theatre Open Labs
At the Guildhall School of Music & Drama
Guildhall School Short Courses
We also offer a range of other courses covering Jazz, music theory, drama and much more.
For more information on Creative Music Training and other Summer Schools please visit the Guildhall School's website to see the complete programme.
STAMP (Supporting Theatre and Makers of Performance)
STAMP aims to improve the shared knowledge and working practices of the sector by increasing dialogue between member organisations and artists. Member organisations range from publicly funded theatre buildings such as the Barbican and the National Theatre through to smaller scale companies such as Penned in the Margins and Yellow Earth, and are based across inner and outer London.
Members meet bi-monthly and communicate through an online forum to share news and plan collective action. 
STAMP's programming database, which lists information about how each organisation's programmes work to develop artists, including how you can get in touch is available on their website.
Members include:
The Albany, Arcola, Artsadmin, artsdepot, Barbican, Battersea Arts Centre, Camden People's Theatre, Fuel, The Gate, National Theatre, The Old Vic, Omnibus Theatre, Ovalhouse, Penned in the Margins, Pleasance, Poplar Union, Richmix, Shoreditch Town Hall, Soho Theatre, Stratford Circus, Talawa, Tamasha, Theatre 503, Theatre Delicatessen, The Yard, Yellow Earth.