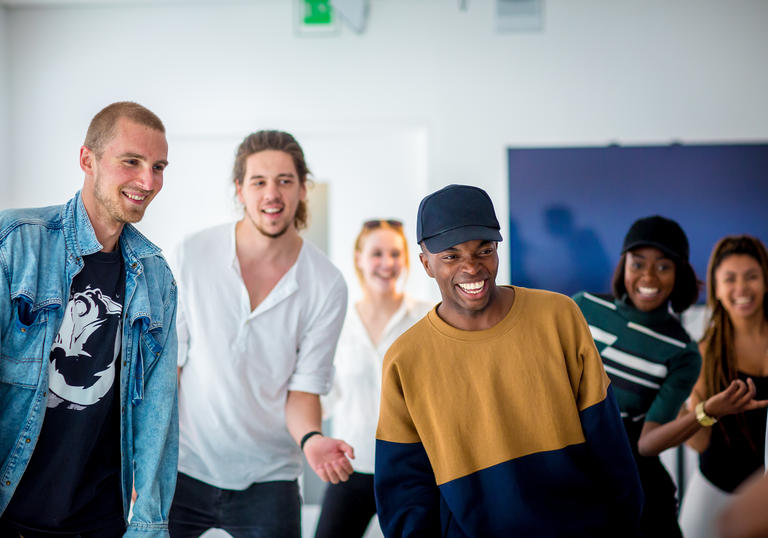 Young Enterprise Lab
In spring 2019 we are offering a series of Creative Careers workshops and panel talks focused around enterprise. Places at these events will be offered to Young Barbican members alongside a pathway of opportunities that will support young creatives with funding and further development opportunities with the Guildhall Creative Entrepreneurship programme. These events listed below are designed to help emerging creatives and entrepreneurs to consider their brand, philosophy and resilience in the creative industry.
Creative Careers: Connecting To Your Audience (Feb 27)
Creative Careers: Finding Your Voice (Mar 14)
Creative Careers: Resilience in the Arts (Mar 27)
Creative Careers: Putting Values into Practice (Apr 25)
 
Alongside this programme of events we are looking to recruit Young Barbican members into Young Enterprise Lab, a pilot incubator programme to help young creatives develop their creative ideas. Members of Young Enterprise Lab will be supported by mentor Joseph Gray and the Barbican Guildhall Creative Learning team to hone and develop their creative ideas. At the end of the programme there will be opportunities for members of the group to pitch for seed funding for their business ideas as well as pathways to more formal training through the Guildhall Enterprise programmes.   
 
Register for any of the events above to find out more, or please get in touch with us at creative.learning@barbican.org.uk to register your interest to find out more about Young Enterprise Lab.
Our previous session blogs
Jobs and opportunities
Jobs and opportunities
Find out the latest jobs and opportunities in the creative industries from us and other organisations on our Creative Careers page.
If you would like to have your opportunity listed please get in touch with creative.learning@barbican.org.uk.
Visit the page
With thanks
Creative Careers is made possible through our generous supporters, who include City Bridge Trust, Esmée Fairbairn Foundation, Garfield Weston Foundation, Barbican Patrons and donors to the Barbican Fund.
Join Young Barbican
Be there when it happens with discounted access to unmissable art and entertainment as well as events and creative opportunities for 14-25 year olds
Discover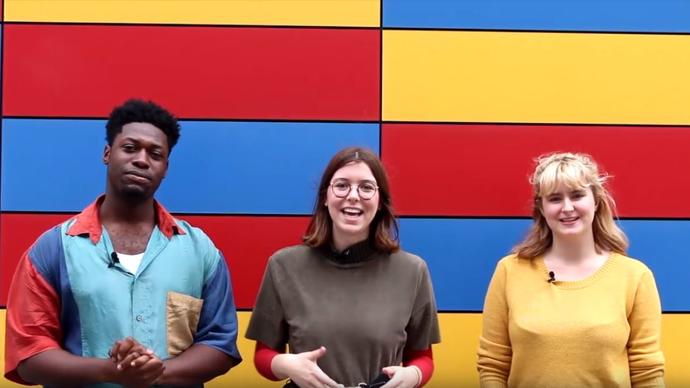 Watch: Young Reviewers on Too Young for What
Is there a bit of Basquiat in all of us? Our Young Reviewers think so as they channelled their inner artists during 'Too Young for What', our day of free activities, art, workshops and performances inspired by Jean-Michel Basquiat's creativity.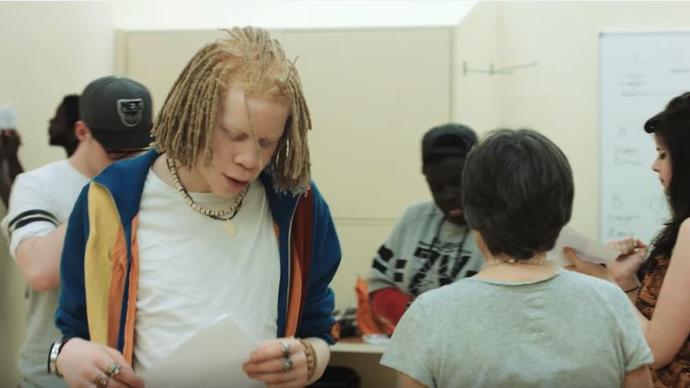 Watch: BA Performance & Creative Enterprise at Guildhall
The Performance and Creative Enterprise degree at Guildhall is aimed at artists from a range of music and theatre backgrounds who want to develop their performance, production, collaboration and leadership skills for employment in the arts industry.
 
We examine the past, present and future of Jean-Michel Basquiat's legacy after a day of events, installations and special performances celebrating Basquiat's creativity