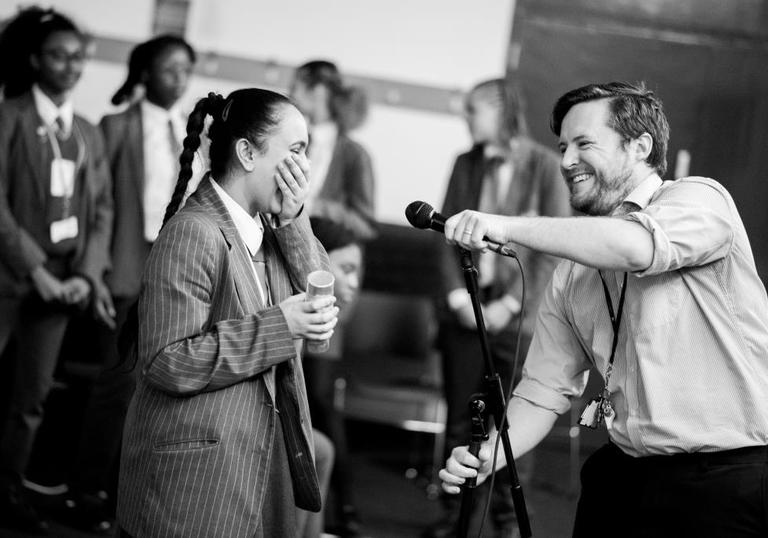 Resources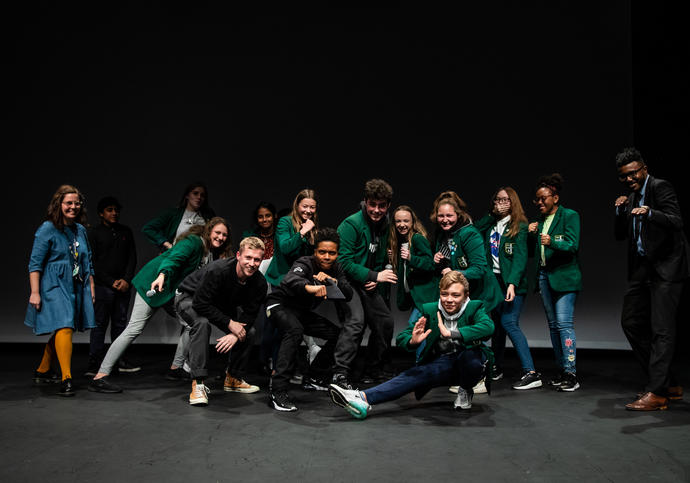 Careers Rewired: Learning Resource
Suitable for Key Stage 4
Our Careers Rewired project brought together teachers, creative practitioners and employers to co-design a project-based learning programme that inspired Key Stage 4 students from three schools around career opportunities in the creative industries. Explore our downloadable learning resource that outlines three case studies from the project, providing example exercises for developing students' fusion skills, and tips for this way of working. 
View resource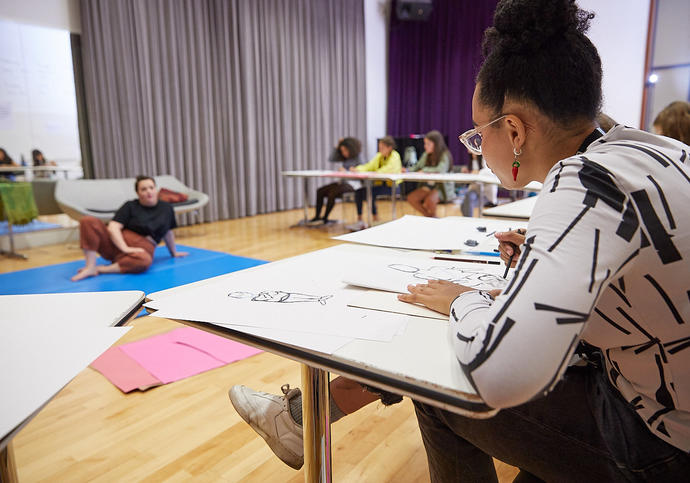 Fun Learning Activities
We have a wide range of free arts-based activities that children and young people can get involved with from home or in the classroom. 
Fun Learning Activities Page
Barbican Box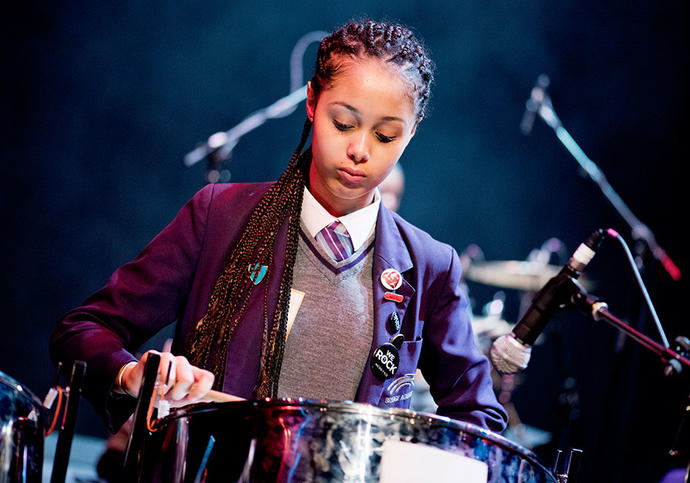 Barbican Box
Barbican Box is a portable Box filled with the ingredients for making and creating original artistic work, inspired by our multi-arts programme. Barbican Box launched in 2011 as a theatre education programme for secondary schools and FE colleges in east London. Today, Barbican Box works across art forms, including music, theatre, poetry and visual art, and across 40 primary, secondary, SEN schools and FE colleges in east London, with a national development programme in Manchester, Harlow and Norfolk.
Applications for Barbican Box 2022 are now closed.
Find Out More
'Invaluable in helping pupils to feel this performance venue is accesible to them both as future practitioners and audience members'
Discover Barbican secondary schools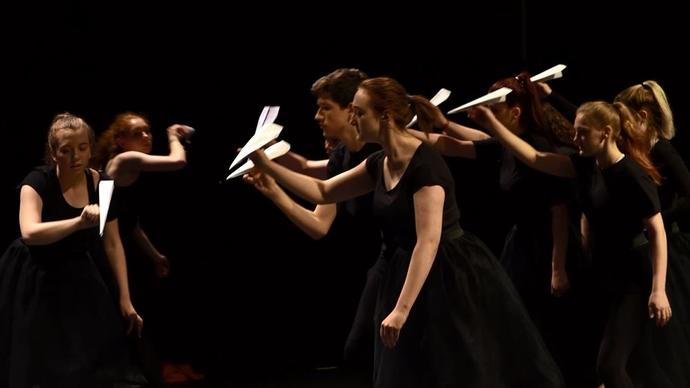 Watch: Barbican Box Showcase
A creative education programme designed for secondary schools and FE colleges, Barbican Box aims to ignite, support and facilitate music, theatre and visual art making in schools through a process of devising and creating work from scratch.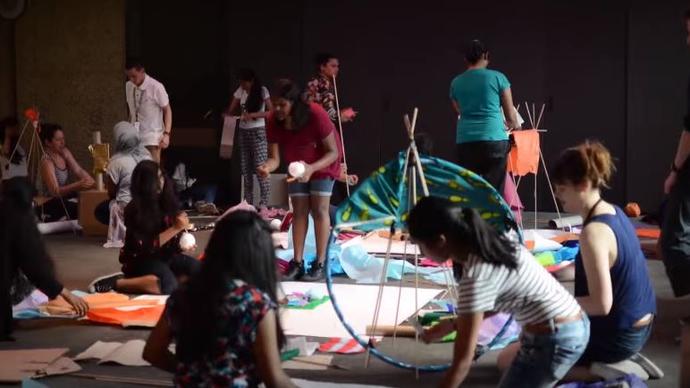 Watch: Big Barbican Workshop
We go behind the scenes of this year's Big Barbican Workshop as students explore all the art forms that the Barbican has to offer, from art, drama, movement, music to spoken word.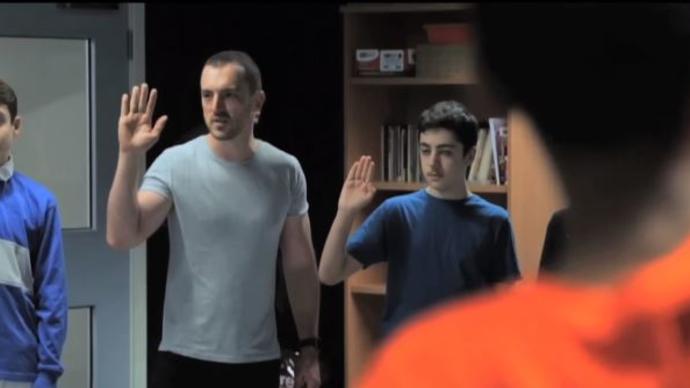 Watch: Barbican Box Theatre - Toneelgroep Amsterdam
We speak to Toneelgroep Amsterdam's Artistic Director, Ivo van Hove and the Barbican Box producers along with some of the participating teachers and students, to learn more about the impact of this year's project. 
 
Cinema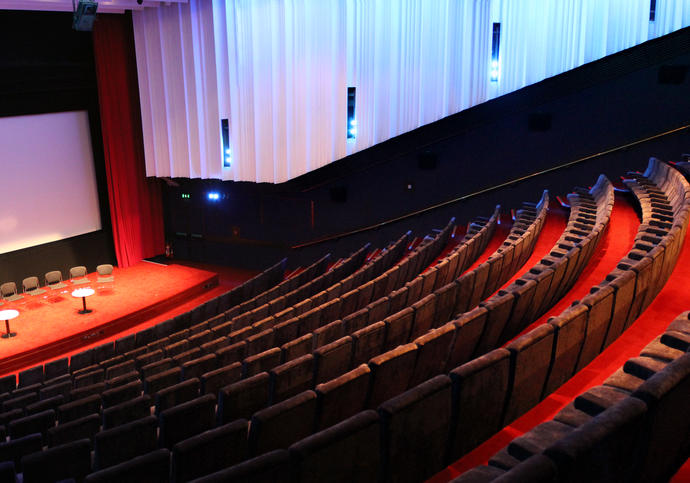 Cinema
We organise screenings of our full range of films, from blockbuster new releases to documentaries, exclusively for your school.
We are also apart of the Into Film Festival, which puts film at the heart of the educational and personal development of children and young people across the UK. Join thousands of educators using Into Film today, to the benefit of millions of young people. 
Bring your school group along and let them experience modern cinema as well as a fun day out of the classroom. 
What's On
Theatre
Barbican Backstage invites secondary-school aged students behind-the-scenes to work practically with technical staff. The backstage tours give students an insight into the technical process of staging a production, as well as the broad range of careers in the production process and wider theatre industry.
We are currently developing a new version of Barbican Backstage in our Theatre. Details of future backstage tour opportunities will be advertised here.
 
Culture Mile School Visits Fund
Subscribe to our schools newsletter