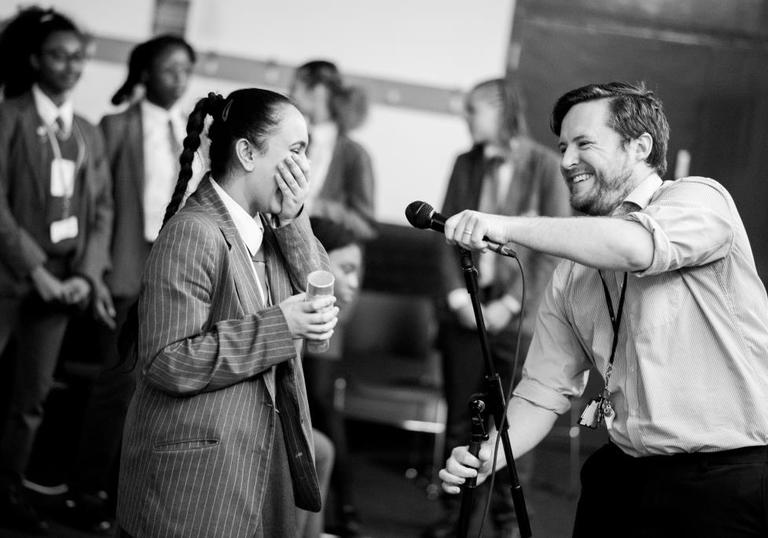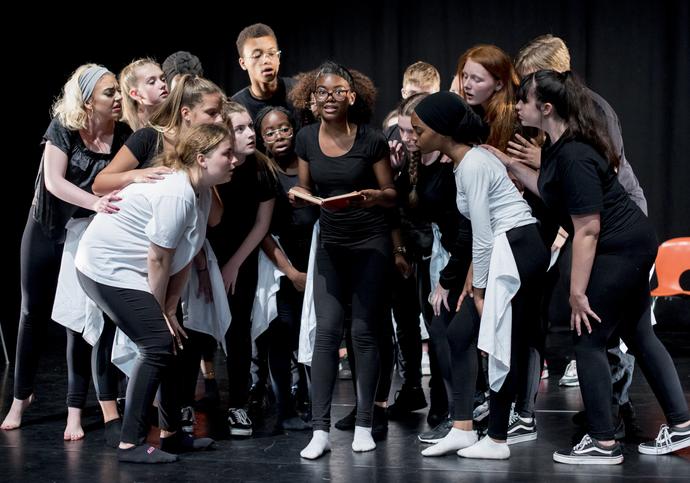 University of the Arts London & Barbican Guildhall Creative Learning CPD
Engaging students in active research skills with Complicité
Friday 28 February 2020, Barbican Centre
We've teamed up with University of the Arts London (UAL) for one day of continuing professional development aimed at teachers and creative educators. This development day will help you spark the imagination of your students, invigorating them to explore topics they might not have considered through active research. Led by Joyce Henderson from Complicité, we will learn how to construct a piece of theatre through play, the body in space and ensemble skills. By casting the net wide and gathering information, we will look at how historical facts can be used to create original and engaging theatre for today's audiences.
Tickets cost £99 to be booked through University of the Arts London. 
Book now
'Invaluable in helping pupils to feel this performance venue is accesible to them both as future practitioners and audience members'
Discover Barbican secondary schools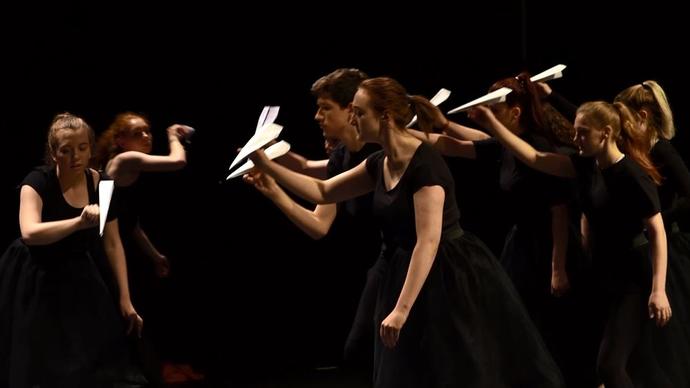 Watch: Barbican Box Showcase
A creative education programme designed for secondary schools and FE colleges, Barbican Box aims to ignite, support and facilitate music, theatre and visual art making in schools through a process of devising and creating work from scratch.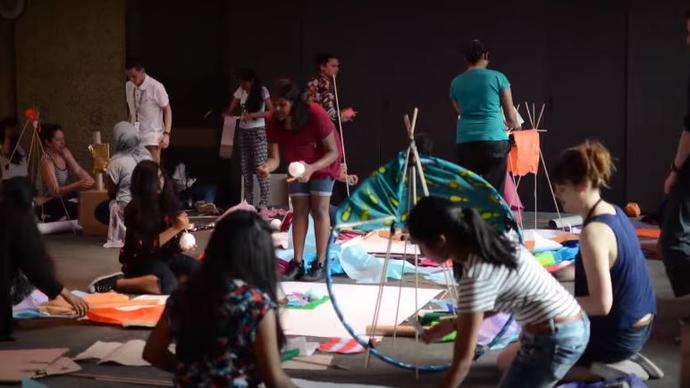 Watch: Big Barbican Workshop
We go behind the scenes of this year's Big Barbican Workshop as students explore all the art forms that the Barbican has to offer, from art, drama, movement, music to spoken word.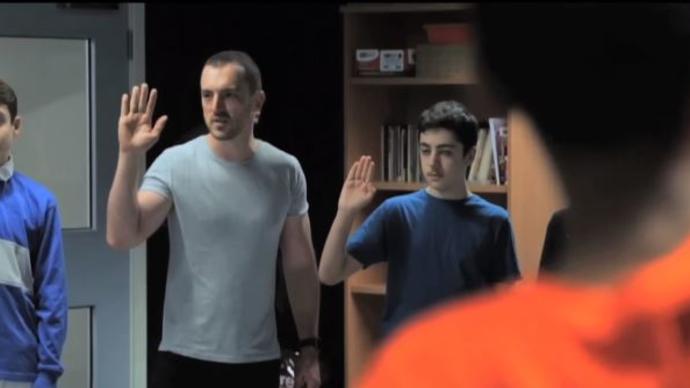 Watch: Barbican Box Theatre - Toneelgroep Amsterdam
We speak to Toneelgroep Amsterdam's Artistic Director, Ivo van Hove and the Barbican Box producers along with some of the participating teachers and students, to learn more about the impact of this year's project. 
 
Theatre
Get backstage at the Barbican with RSC.
Barbican Backstage invites secondary-school aged students behind-the-scenes to work practically with technical staff from the Royal Shakespeare Company as they prepare for the evening's performance of Julius Caesar. The day will give students an insight into the technical process of staging a production, as well as the broad range of careers in the production process and wider theatre industry.
Open to academic years 9 to 13.
For more information on how to book onto Barbican Backstage, please check out the event here
Culture Mile School Visits Fund
Discover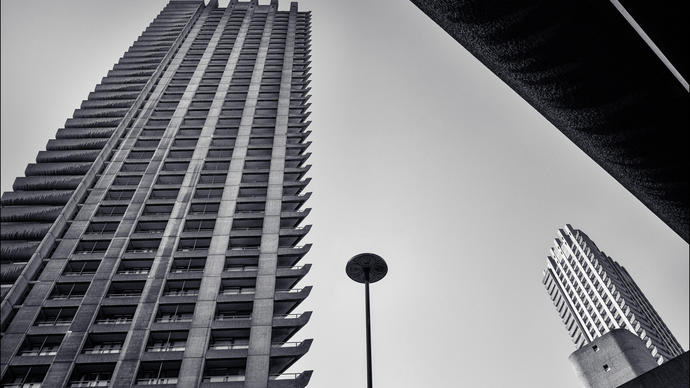 Discover more about the history of our Grade II listed building plus debates and discussion about architecture – with slight favouritism towards Brutalism…
Join Young Barbican
Be there when it happens with discounted access to unmissable art and entertainment as well as events and creative opportunities for 14-25 year olds
Subscribe to our schools newsletter