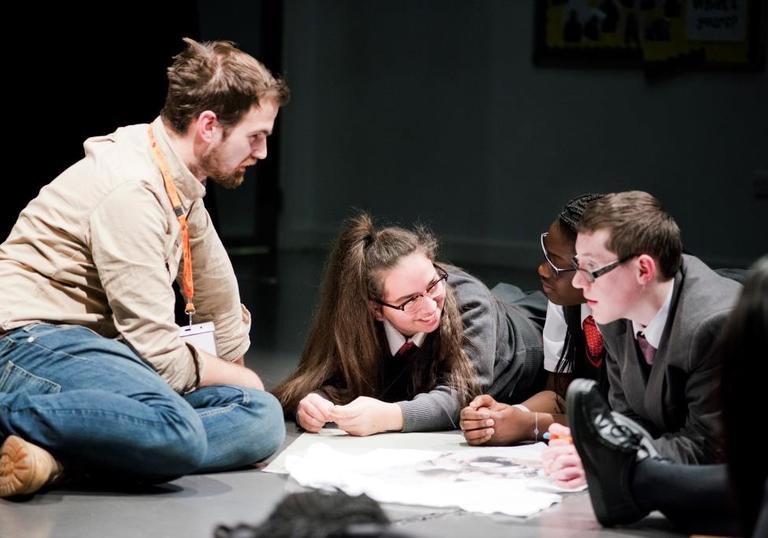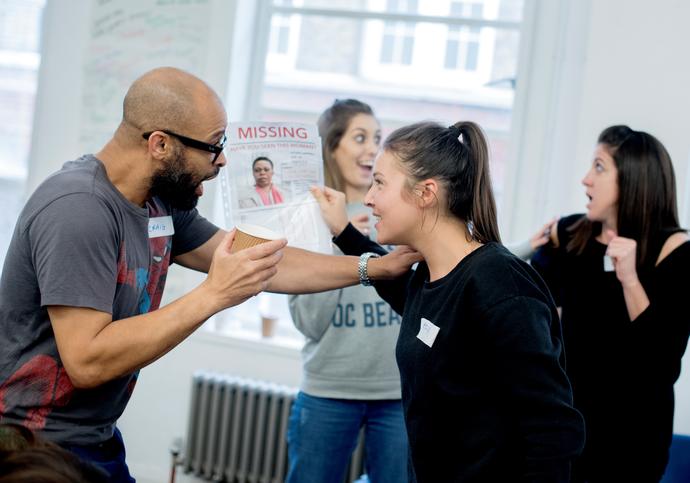 Programme structure
Barbican Box is a six month process and begins with CPD (continuing professional development) training for teachers, after which the Box is sent into schools for teachers to begin working with their students.
Teachers are matched up with an artist mentor who delivers in-school workshops at the beginning, middle and end of the creative process. Students come to the Barbican to see a production, musical performance or exhibition and the project culminates with students returning to the Barbican to showcase their original work.
Barbican Box Theatre
Each year, Barbican Guildhall Creative Learning commission a world class theatre company with an established relationship with the Barbican to design and curate the Barbican Box, providing an artistic starting point from which teachers and students devise their own piece of theatre. 
This takes the form of a physical Box, which is opened up to reveal the ingredients for creating a piece of theatre. These objects act as stimuli, ideas and provocations that are designed to encourage an imaginative and adventurous approach to creating new work, giving students the opportunity to express their unique perspectives on the world around them in the process. 
Applications for our 2018-2019 programme have closed.
The programme includes:
Teacher training at the Barbican
Visit to a theatre production 
Learning resources
In-school workshops
Mentoring sessions
A showcase performance for the participating students at the Barbican 
Past Barbican Box Theatre projects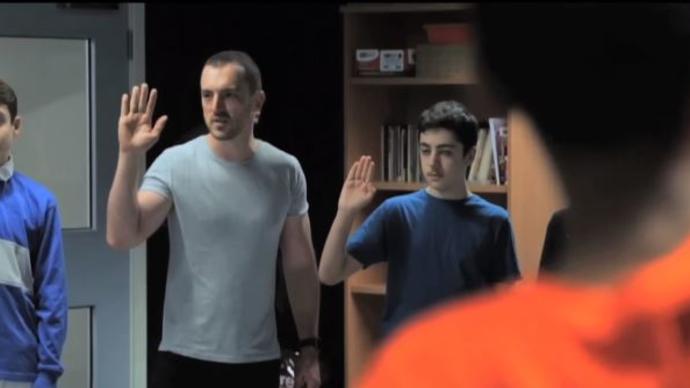 Watch: Barbican Box Theatre - Toneelgroep Amsterdam
We speak to Toneelgroep Amsterdam's Artistic Director, Ivo van Hove and the Barbican Box producers along with some of the participating teachers and students, to learn more about the impact of this year's project.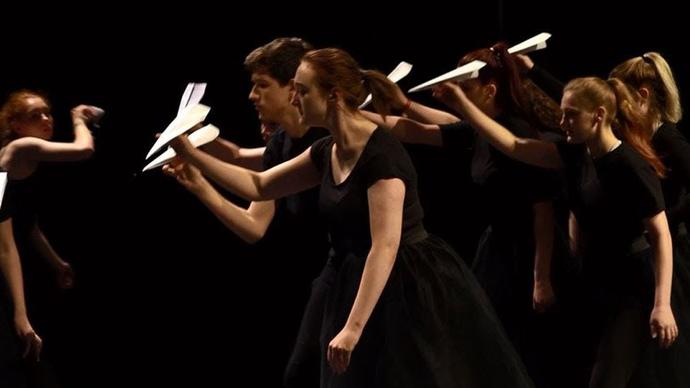 Watch: Barbican Box Showcase
A creative education programme designed for secondary schools and FE colleges, Barbican Box aims to ignite, support and facilitate music, theatre and visual art making in schools through a process of devising and creating work from scratch.
In 2016, the box was curated and created in association with Toneelgroep Amsterdam, who had their first residency at the Barbican in 2017, with three productions directed by Ivo van Hove, the company's Artistic Director.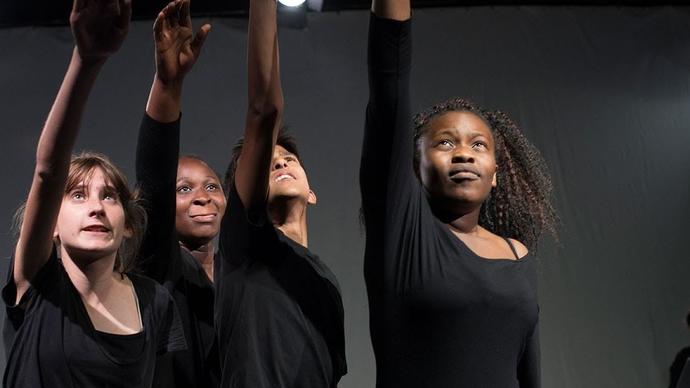 In 2015, Complicite chose the theme of Political Power. Packed with newspapers, camcorders, banners, ballot papers and The Chancellor of the Exchequer's briefcase, the Box was opened and it was over to the young theatremakers to take control.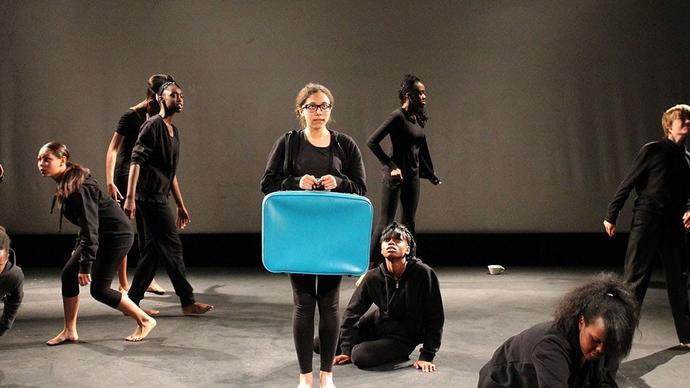 In 2014, we welcomed back innovative theatre company, and pioneers of collaborative theatre making, Complicite, to curate a unique box with one objective – to help inspire and create exciting theatre with young people throughout London.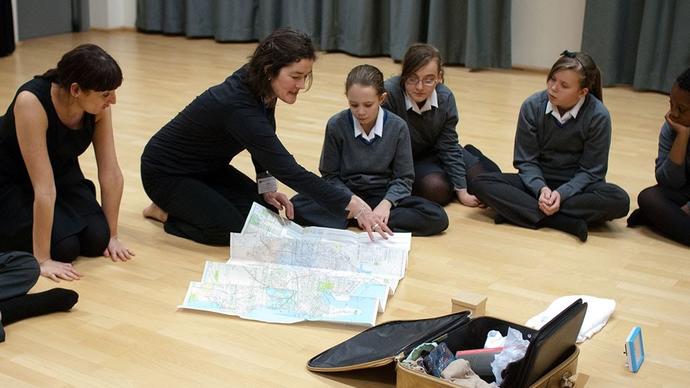 Each year, we commission a theatre artist or company to design a box with ideas, inspirations and provocations to spark imagination in young theatremakers and performers. In 2013, renowned masters of storytelling Complicite accepted the challenge.
Barbican Box Music
Barbican Box Music is the perfect tool to inspire musical collaboration in class. Along with CPD training and in-school workshops, Barbican Box Music facilitates students and their teacher coming to the Barbican to see a concert culminating with students returning to the Barbican to present their original work in the Barbican Concert Hall.
Past artistic mentors have included Max Richter,Bellatrix and Soweto Kinch.
Applications for our 2018-2019 programme close on 1 November 2018.
The programme is designed for music teachers in secondary schools who wish to develop their own skills in composition and that of their students and provides:
The Barbican Box itself
An accompanying teacher learning resource
Two days teacher training led by the Artistic Partner
An artist mentor who visits the school to support the creative process
Tickets to a Barbican show for participating students and chaperones
 A showcase for the participating students at the Barbican
Past Barbican Box Music projects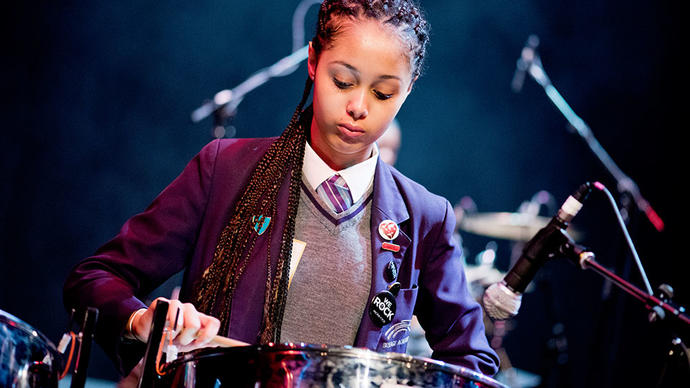 Inspired by the life of adventuring music collector and folklorist Alan Lomax, the inaugural Barbican Music Box arrived in East London schools, inciting the same adventurous spirit in students as they used its contents to compose their own music.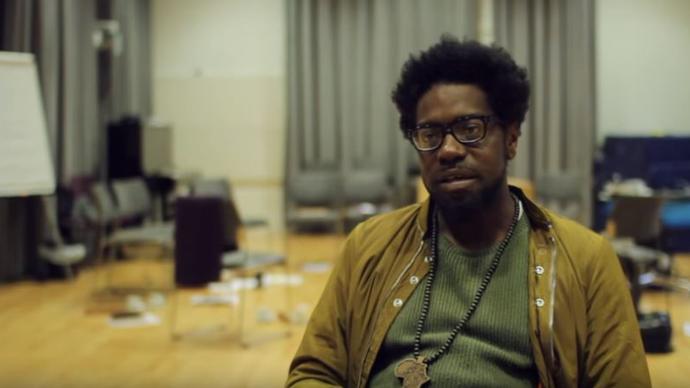 In 2016, jazz musician Soweto Kinch tasked students in schools around East London to create music from various every day life objects, as part of that year's Barbican Music Box.
Each year, we select an artist to curate a Barbican Box, inspiring music making and creativity in young people around London. In 2016, UK beatboxing champion Bellatrix led the students through an exploration of 'having a voice'...
Barbican Box Visual Art
The Barbican Box Visual Art is a multi-arts project that draws inspiration from Barbican's visual arts programme. Students and teachers visit the Barbican and take part in a series of artist-led workshops and activities. The box mixes a range of art forms and student's work is shared as part of our annual Art Box publication. In the past these publications have included art books, cards, magazines and zines.
Applications for our 2018-2019 programme have closed.
The programme includes:
Teacher training at the Barbican
Visits to a Gallery exhibition
Learning resources
Workshops
School visits + editing sessions
Mentoring sessions
Professionally printed publication
Final publication launch and exhibition in Cinema Café and a Final Evaluation
Our Art Gallery
Hear from the artists and designers, curators and collaborators behind our dynamic programme of exhibitions, installations and commissions, spanning the worlds of art, design, architecture, photography, fashion and more.
Listen: Art Gallery Talks
Listen to the creators, curators and the people inspired and influenced by our prestigious programme of international exhibitions and events with recordings from our talks and lectures series plus exhibition guides from our curators.
Barbican Box Primary
Barbican Box has been running in secondary schools for 6 years in music, theatre and visual art.  In 2016/17 we introduced a multi-artform primary school Box taking inspiration from the 350th anniversary of the Great Fire of London, working with 4 primary schools.
We recommend this project for students years 2–5.
Applications for our 2018-2019 programme have closed.
The programme is designed for teachers in primary schools who wish to develop their own skills in composition and that of their students to:
Support and facilitate creative arts practice in schools
Introduce young people to imaginative and adventurous approaches to the arts
Support and enrich the delivery of school curriculum
Connect schools with the City's cultural organisations including Barbican and its world class arts programme
Enhance literacy through creative writing
Promote creativity within the classroom
Provide and promote ongoing training and development for teachers
Encourage and nurture a lifelong relationship with the arts
Past Barbican Box Primary Projects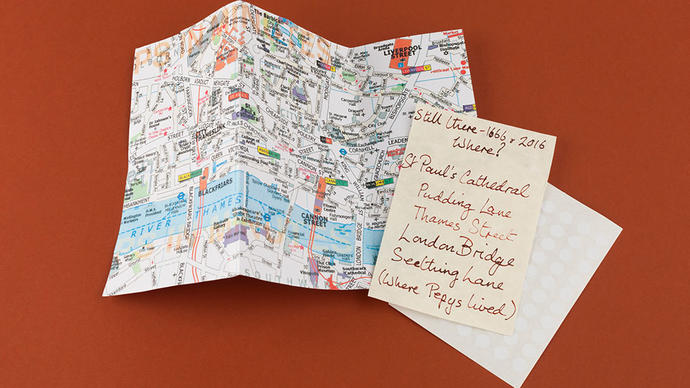 As part of the 350th anniversary of the Great Fire of London, we commissioned a special edition of Barbican Box, filled with objects designed to incite creativity. Take a look at this film, created by Year 2 pupils from Sir John Cass Primary School.