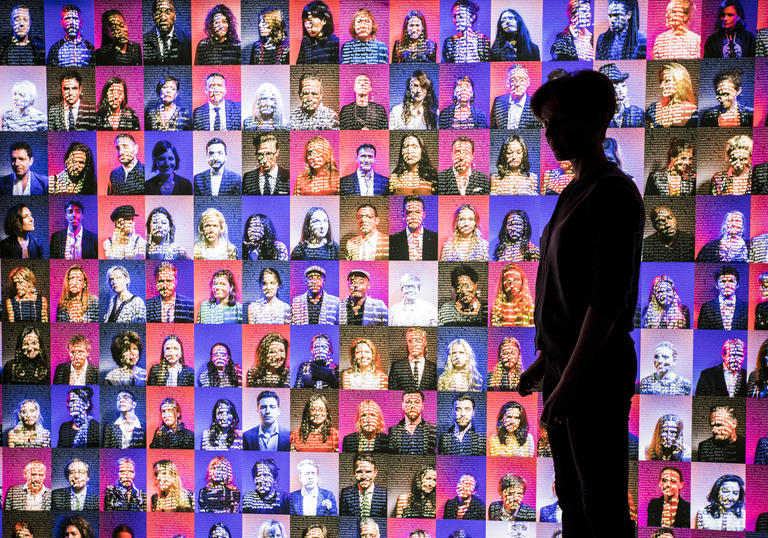 Meet the curators and artists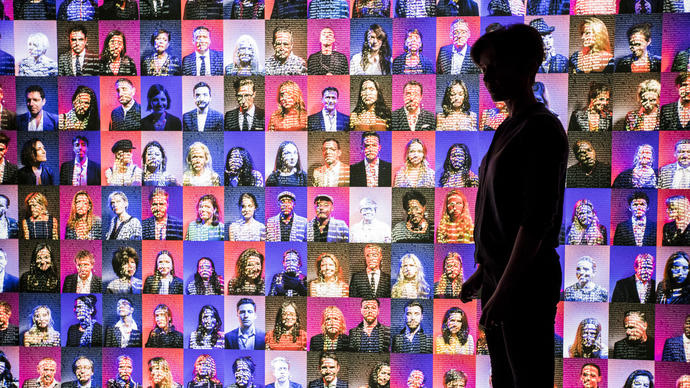 In collaboration with Google Arts & Culture, explore the AI: More than Human project page, featuring exhibition highlights, interviews with curators, artists and advisors, artist profiles.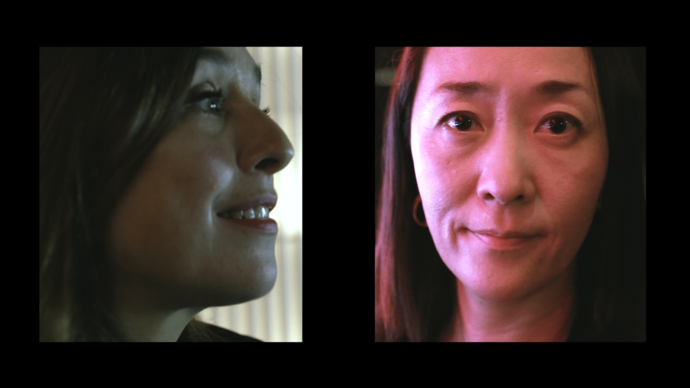 What makes us human?
What makes us human? Why do we fear artificial intelligence and robots?
AI: More than Human curators Suzanne Livingston and Maholo Uchida unpack the big questions explored in this interactive exhibition.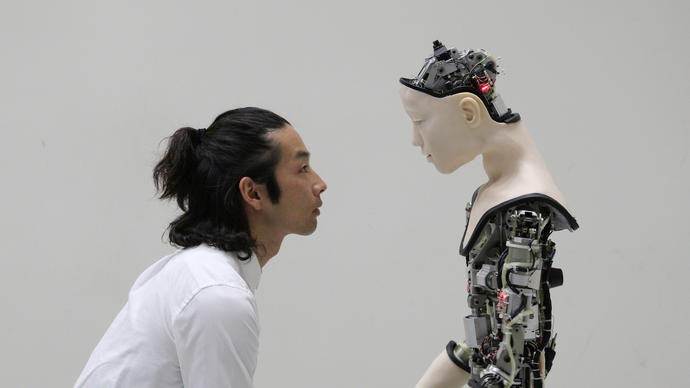 Could the line between the artificial and human be different in Eastern and Western philosophies? Dr Beth Singler, a Research Fellow in Artificial Intelligence, draws on her experiences in Japan and her anthropological research to investigate.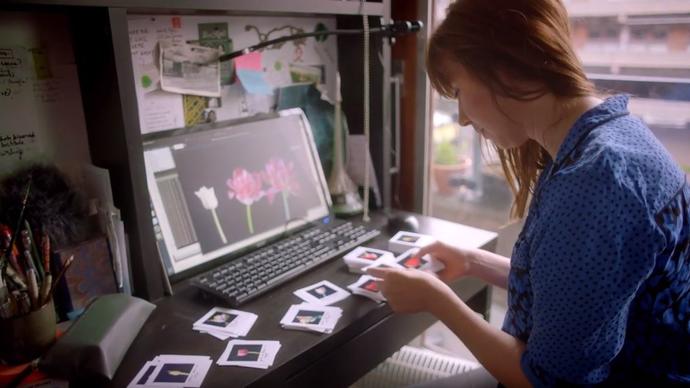 Art + Technology: Will A.I Change Society?
Is art a human endeavour? Can robots or algorithms be creative? AI: More Than Human contains artwork that wouldn't exist without an artificial helping hand. Artist Anna Ridler and Anna Holsgrove debate the challenges art and humanity face with A.I.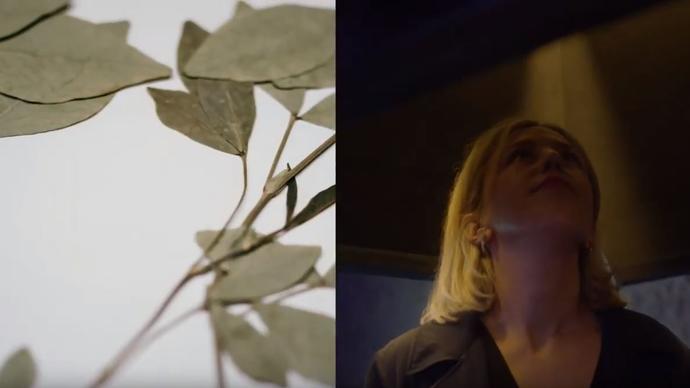 Art + Technology: When Art Meets the Artificial
To explore Artificial intelligence and humanity, some might start with the first PC, but AI: More than Human goes back to 846 BC. From Massive Attack to MiT, from extinct flowers to poetry we invites you to think and feel what it means to us now.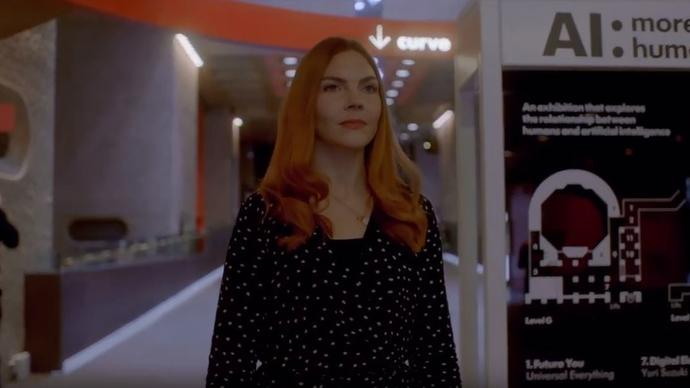 Art + Technology: Finding Art in A Brutal Place
AI: More than Human curator Anna Holsgrove leads us through the Barbican's Brutalist architecture to understand how this and other exhibitions display work from some of the most innovative minds to explore big important ideas.