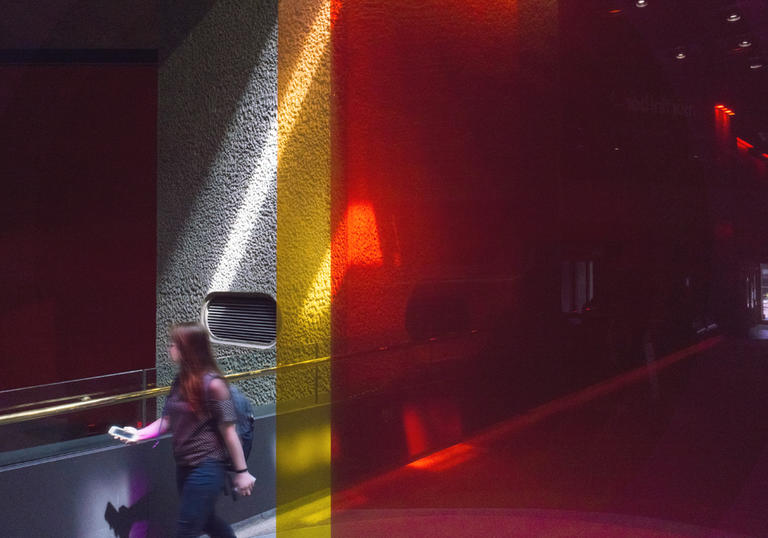 Free events & performances
Installations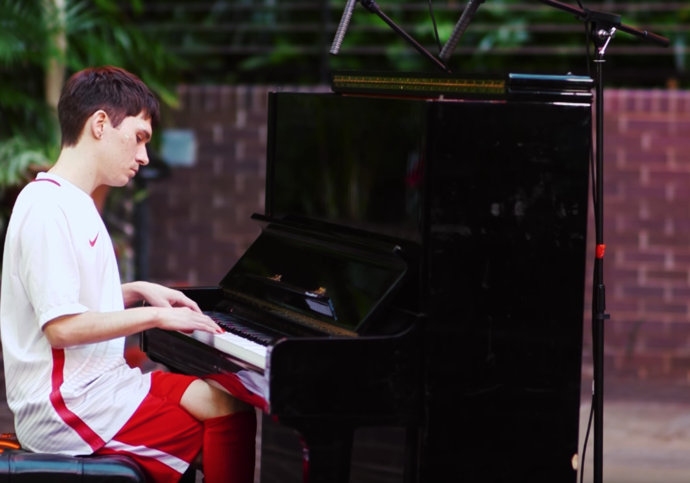 Barbican Sessions
20 Feb–4 Mar
Now showing on Level G: Watch intimate live performances filmed around the Barbican, from our conservatory to our highwalks and beyond.
Projections by Christie.
Watch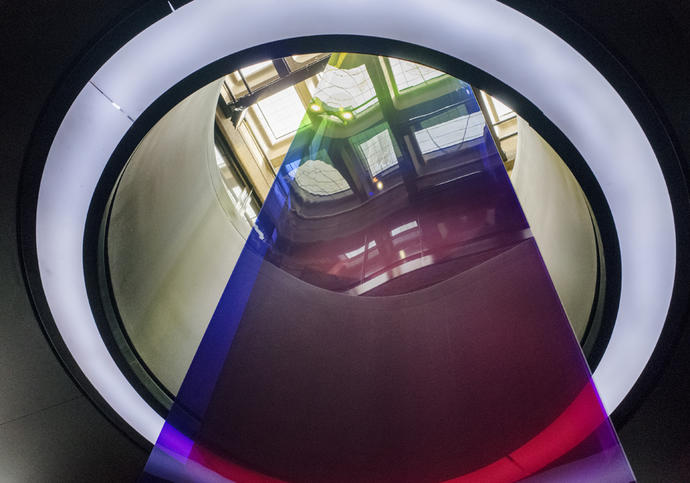 Borrowed Light
5 Jun 2018—May 2019
Borrowed Light is a large scale installation by Troika that transforms the Lightwell of the Barbican into a setting for an artificial infinite loop of sunset and sunrise. 
A suspended 20m scroll of slowly moving photographic film immerses the space in a continually changing aura of coloured light. Creating rather than recording reality, it blurs the boundaries between experience and physical spheres, natural and man–made spaces.
 
Troika often applies high and low technology to the use of non-material or ephemeral media such as light, colour or water to frame experience as something fractured and transitory rather than absolute. With this installation Troika continue their research into the ways technology mediates our relationship with reality and how the digital world increasingly reaches out into the physical one
Troika is a collaborative contemporary art group formed by Eva Rucki (b. 1976, Germany), Conny Freyer (b.1976, Germany) and Sebastien Noel (b. 1977, France) in 2003.
Visit website
Help us create a place where the arts are not a luxury, but for everyone to enjoy
Support our appeal and help us reach our £50,000 goal to expand our Creative Learning programme
Discover
We catch up with Troika, the artists behind the installation.
A companion text to Rachel Ara's American Beauty (a Trump L'oeil).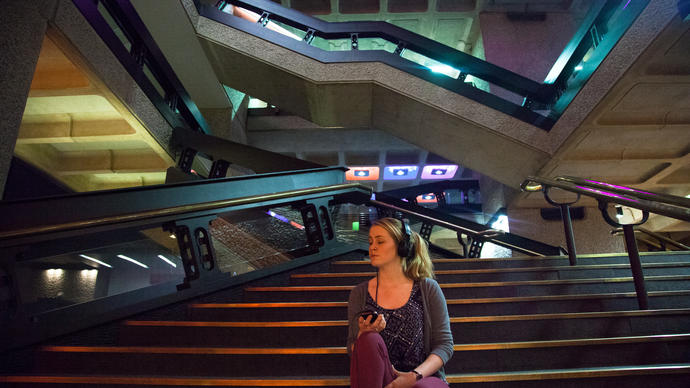 Watch: Edgelands - An Audio Journey
Roam the Barbican foyers using headphones to experience this audio journey, reframing the sounds and sights of the iconic arts centre as you discover an architecture of other spaces, resounding with the echoes of its Utopian foundations.