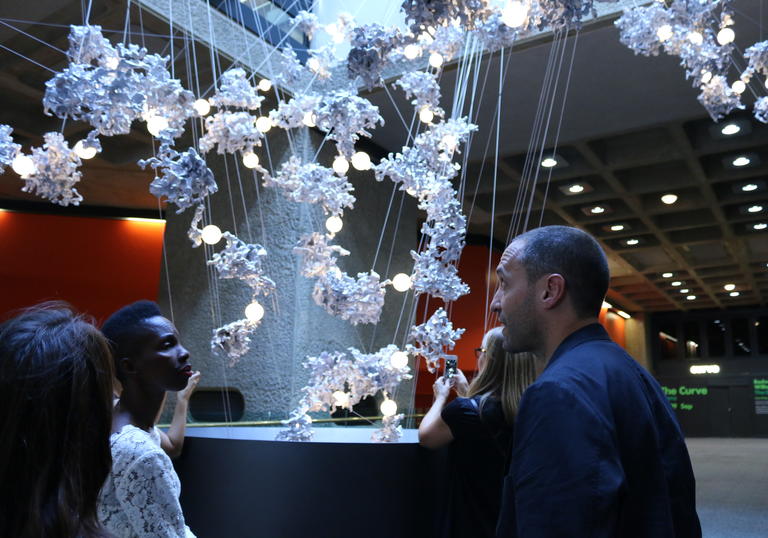 Free events & performances
Installations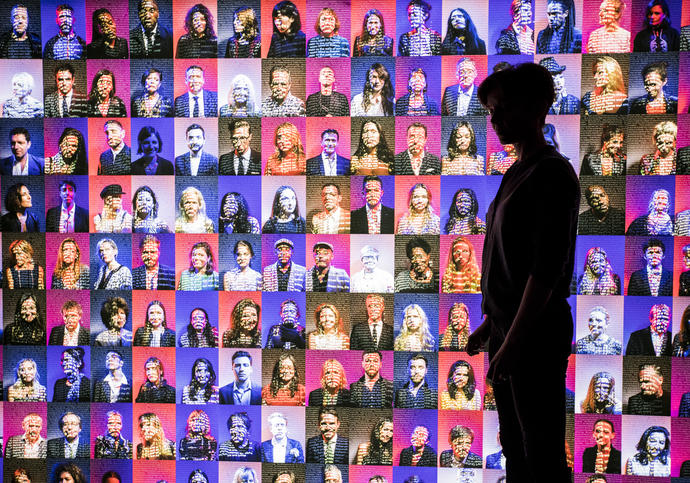 PoemPortraits
Es Devlin
Artist and designer Es Devlin's PoemPortraits is a social sculpture that brings together art, design, poetry and machine learning; created in collaboration with Google Arts and Culture and Ross Goodwin.
Each visitor is invited to donate a single word to the piece. This word is instantly incorporated into a two–line poem generated by an algorithm trained on 20 million words of poetry. This poem forms the photographic flash that illuminates each unique PoemPortrait.
The work is cumulative; each poem will also include a word donated by another visitor. At the end of the exhibition, a collective PoemPortrait will be generated from everyone's contributions: a trace of this transient social sculpture.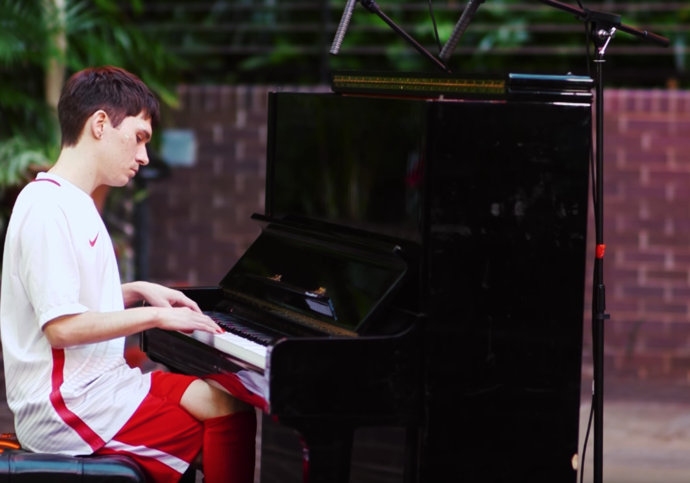 Barbican Sessions
Now showing on Level G: Watch intimate live performances filmed around the Barbican, from our conservatory to our highwalks and beyond.
Projections by Christie.
Watch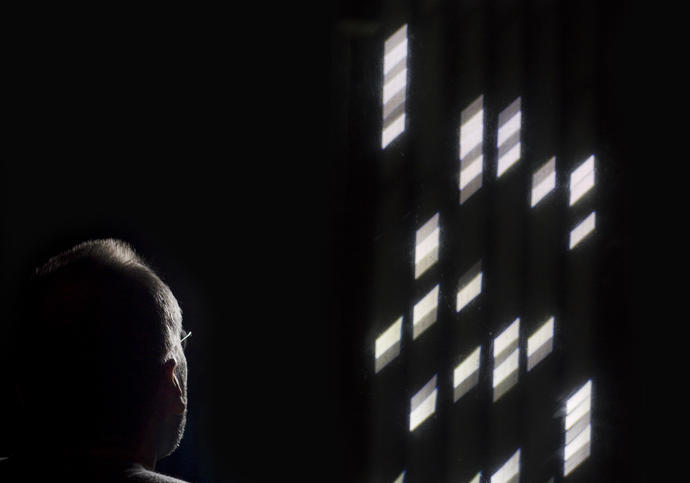 Totem
Chris Salter
Artist Chris Salter's piece Totem, made in collaboration with Sofian Audry, Takashi Ikegami, Alexandre Saunier and Thomas Spier, is a large–scale, dynamic installation that uses sensing and machine learning to inform its patterns, rhythm and behaviour, giving the installation a feeling of a living, breathing entity. 
Life Rewired Hub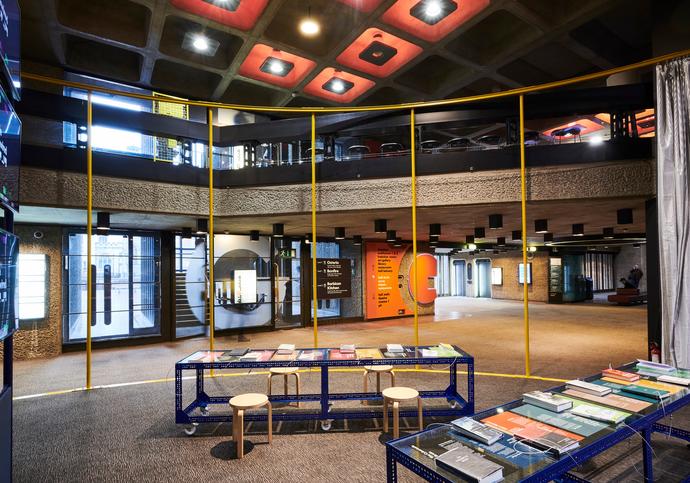 Visit the Life Rewired Hub on Level G
Talks, performances, workshops and residencies
Inspired by and responding to our cross-arts season for 2019, the Life Rewired Hub is our new pop-up space on Level G. Hosting a programme of talks, performances, workshops, and residencies, this flexible new structure invites audiences to engage with the dizzying impact of technological and scientific change on what it means to be human today.
The Hub will be home to an exhibition which presents new writing and short films from artists and thinkers who are navigating the complex, vast, and all-too-often confusing discourse taking place around the impact of technology on our lives.
The Life Rewired Hub is being programmed in partnership with the British Council and Royal Society, and has been designed by architects Dyvik Kahlen.
Explore programme
Part of Life Rewired
A season exploring what it means to be human when technology is changing everything
Help us create a place where the arts are not a luxury, but for everyone to enjoy
Support our appeal and help us reach our £50,000 goal to expand our Creative Learning programme