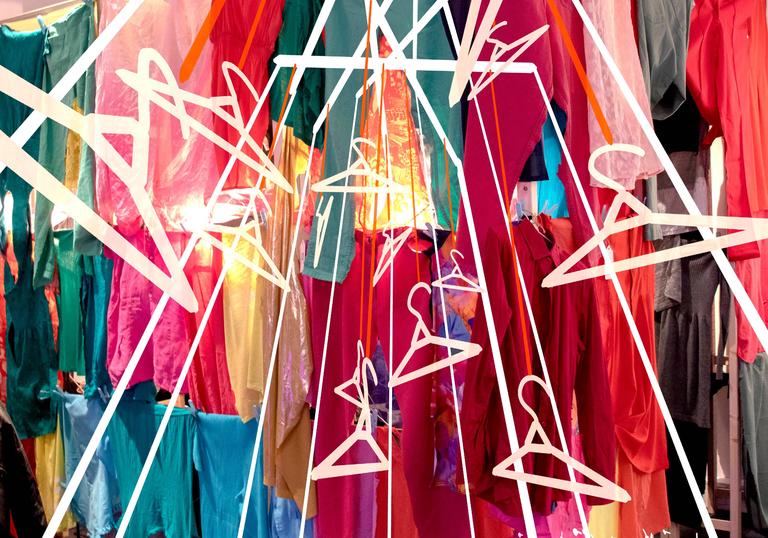 FAQs
When is the installation open?
1–9pm Monday to Saturday, and 12–8pm on Sunday
How do I get a time slot?
Sign up in person with a host for a time slot from 1pm (Mon–Sat) , 12noon (Sun), first come, first served basis.
Can I book in advance?
Yes. If you come along and want to reserve a slot for another day, you should be able to do so – subject to availability.
If you have booked a time slot, please arrive a few minutes early – if you are not present at the time of your slot, it may be given to someone else.  
Are the installations accessible?
Through the Wardrobe is wheelchair accessible, and we will be providing audio versions of the stories via headphones, as well as printed out transcripts of the stories. 
How long will I be spending in the installation?
It's roughly 20 minutes per session. 
We ask you to keep to your time slot to ensure everyone who has signed up for a slot gets a chance to experience the installations.
Is there an age restriction?
The installations are suitable for the ages of 16+, because of the adult themes explored.
People under the age of 16 won't be permitted to use the installations.
Proof of age may be requested upon entry.
Can I take photos in the installation?
Yes, you have permission to take photos. If you post, please tag us @BarbicanCentre – we'd love to hear about your experience.
Barbican Cinema 2&3, Level G