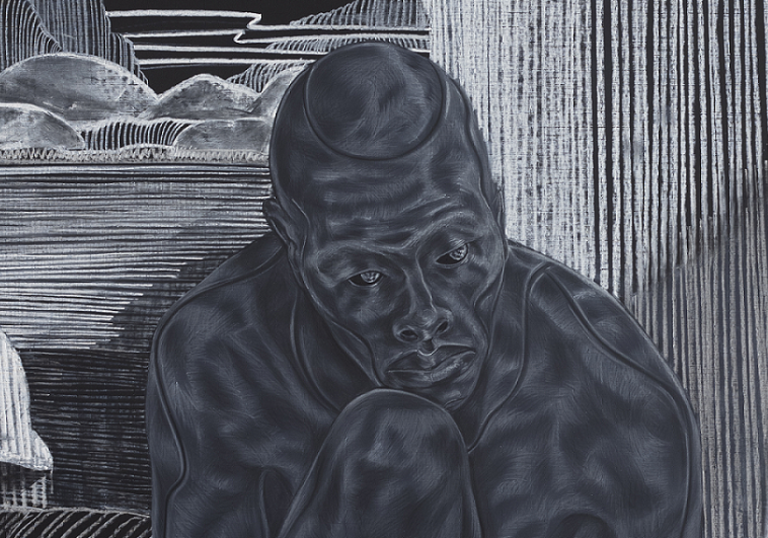 Discover
Watch: A narrated walk through of 'A Countervailing Theory'
Toyin Ojih Odutola takes us through her exhibition A Countervailing Theory, highlighting key moments in the story unfolding before our eyes on the artworks.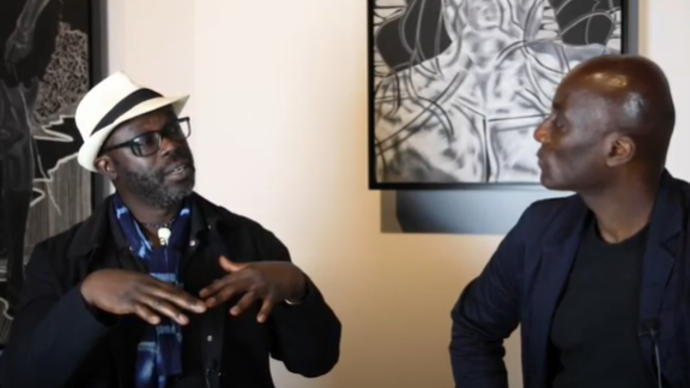 Watch: Composing 'Ceremonies Within' for Toyin Ojih Odutola
Composer Peter Adjaye speaks to Ekow Eshun about the inspiration and process behind creating his atmospheric soundscape, Ceremonies Within, for Toyin Ojih Odutola's A Countervailing Theory in The Curve gallery. 
Find out more about Toyin Ojih Odutola's work and practice.
Download our 'Discover more…' guide for prompts and ideas for engaging with the exhibition.
Experience the Barbican online: Read, Watch & Listen
Until our doors open all the way, browse our collection of articles, podcasts, videos, longreads and playlists.