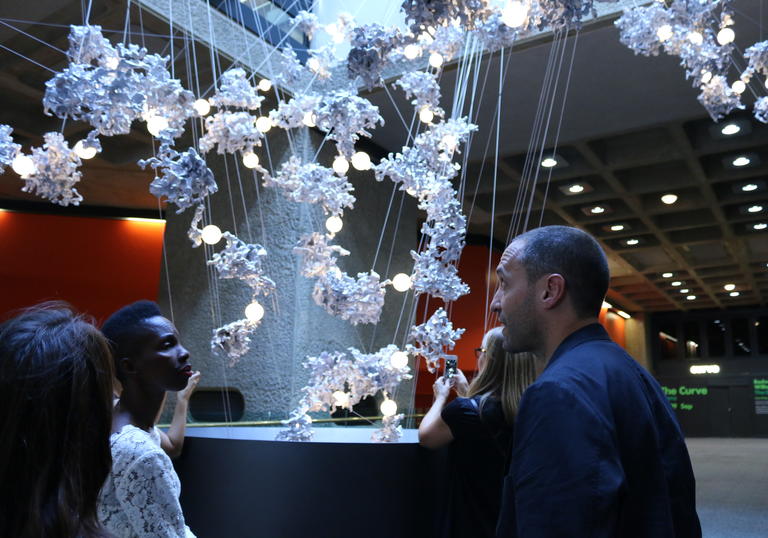 Installations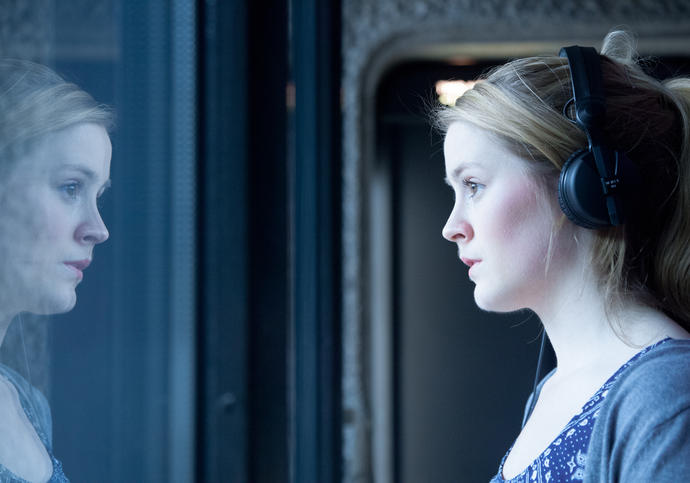 Edgelands: An Audio Journey
17 Mar—24 Jun 2018
In the company of elusive characters and their fantastic sound worlds, you're invited to explore, examine, and reimagine the edgelands of the Barbican, seeking out the extraordinary inside a building famed for its radical design and ambition. Leave day-to-day at the door, and you'll discover an architecture of other spaces, resounding with the echoes of its Utopian foundations.
 
Start your journey by downloading the Edgelands app onto your smartphone or tablet. Alternatively, borrow a device and headphones from the top floor of the Barbican Shop on level G.
Edgelands is an interactive composition, created by Seth Scott in association with Hannah Bruce & Company. Commissioned by the Barbican. The app was developed through a University of York research grant, and supported by the Department of Music. Designer: Tina Bicât, painter: K. Bicât, set Construction: David Garcia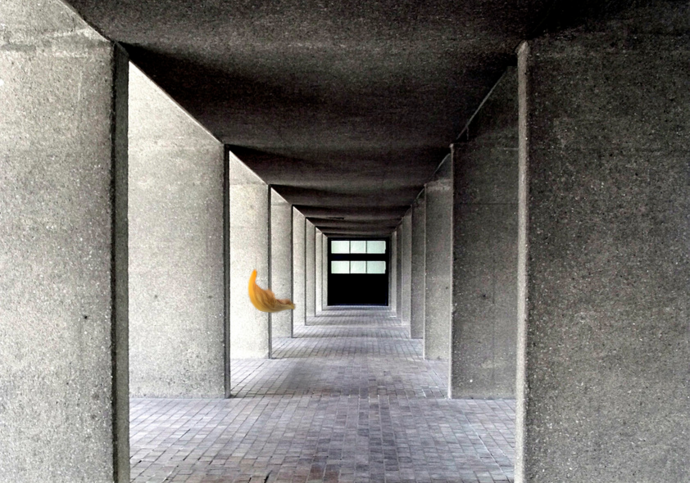 American Beauty (a Trump L'oeil)
24 May—4 Oct 2018
An installation using film, poetry, humour and CGI to create an incongruous image that references film history, utopian architecture and contemporary politics. The iconic brutalist architecture of the Barbican becomes a glitch, a window through which we might catch a glimpse into our future. Visitors watch as an orange hairpiece dances in the wind in perpetuity around the Barbican Estate, echoing the iconic scene from Sam Mendes' American Beauty. The title itself is a play on the phrase Trompe L'oeil (Deceives the Eye).
Rachel Ara is a conceptual artist whose cross-disciplinary practice is non-conformist with a socio-political edge, often incorporating humour and technology with feminist concerns. A 2016 Lumen Prize Finalist, this year Ara was recently selected for the London Open at the Whitechapel Gallery, and is currently artist-in-residence at the V&A.
Key contributions for this piece provided by the artist's mother, Kay Le Seelleur Ara. CGI and animation by AVR London. Projections by Christie.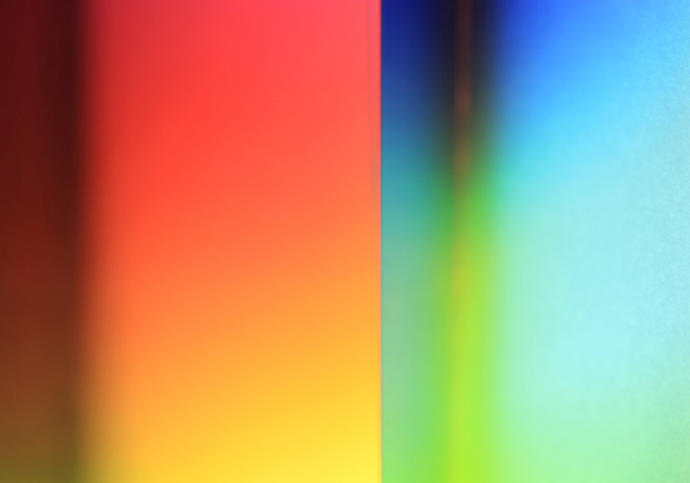 Borrowed Light
5 Jun 2018—May 2019
Borrowed Light is a new large scale installation by Troika that transforms the Lightwell of the Barbican into a setting for an artificial infinite loop of sunset and sunrise. 
A suspended 20m scroll of slowly moving photographic film immerses the space in a continually changing aura of coloured light. Creating rather than recording reality, it blurs the boundaries between experience and physical spheres, natural and man–made spaces.
 
Troika often applies high and low technology to the use of non-material or ephemeral media such as light, colour or water to frame experience as something fractured and transitory rather than absolute. With this installation Troika continue their research into the ways technology mediates our relationship with reality and how the digital world increasingly reaches out into the physical one
Troika is a collaborative contemporary art group formed by Eva Rucki (b. 1976, Germany), Conny Freyer (b.1976, Germany) and Sebastien Noel (b. 1977, France) in 2003.
Visit website
Discover
A companion text to Rachel Ara's American Beauty (a Trump L'oeil).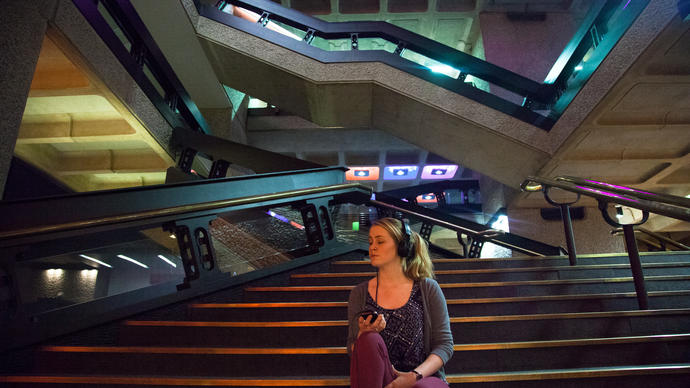 Watch: Edgelands - An Audio Journey
Roam the Barbican foyers using headphones to experience this audio journey, reframing the sounds and sights of the iconic arts centre as you discover an architecture of other spaces, resounding with the echoes of its Utopian foundations.
Free Events & Performances
The Art of Change
Throughout our 2018 The Art of Change season, we'll be considering topics including whether art and artists really can bring about change. We asked a group of artists one question: can art make a change? Interestingly, not everyone agreed…
How can the arts respond to change? Discover more from our 2018 annual theme as we engage with change through regular articles, podcasts and our monthly video series throughout the year.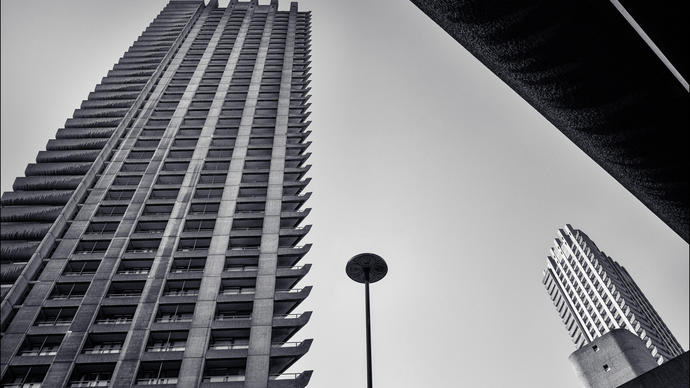 Discover more about the history of our Grade II listed building plus debates and discussion about architecture – with slight favouritism towards Brutalism…