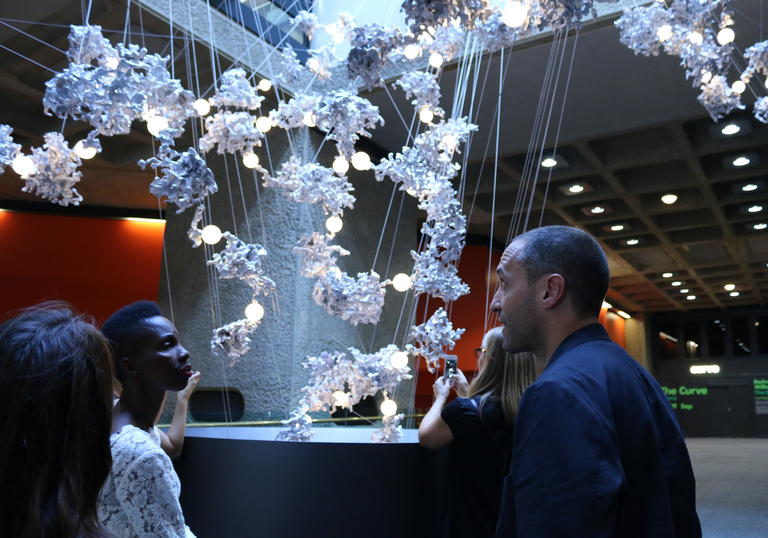 Free events & performances
Installations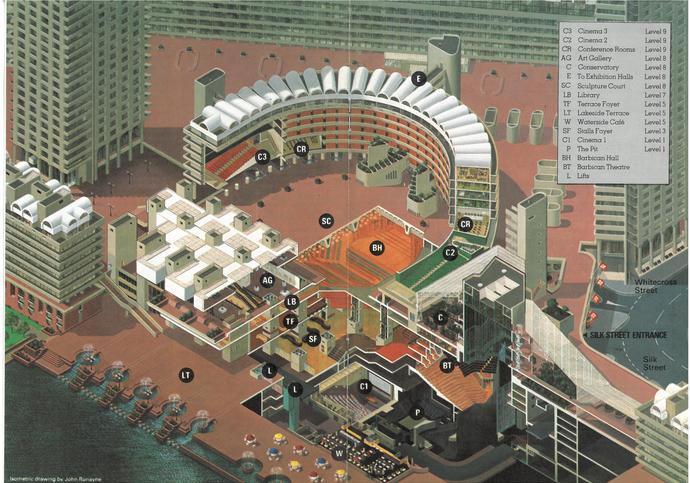 The Barbican Archive Jukebox
Barbican Library: 21 Oct–29 Nov
Discover the heritage of the Barbican through oral histories and animations in our interactive Archive Jukebox. Hear stories from Barbican and Golden Lane Estate residents and former employees who worked at the arts centre when it opened in 1982. Learn about the design of the Barbican from the daughter of architect Geoffry Powell and find out how the Barbican Archive was established. Find out what members of our Young Curators group think about archives and archiving today. 
Created by Stand + Stare. 
 
Find out more
Life Rewired Hub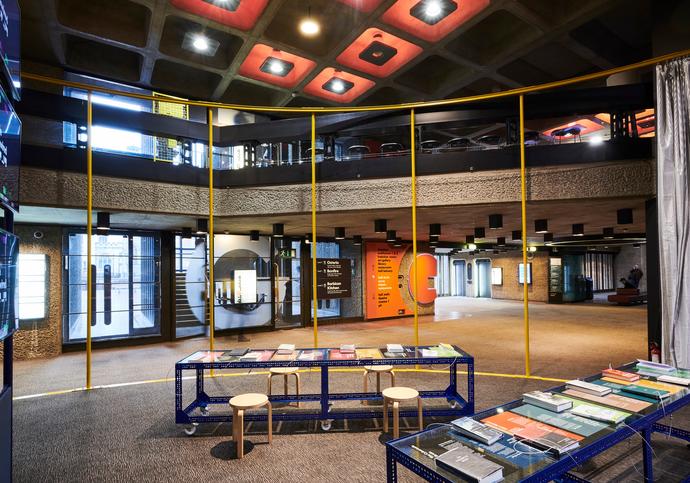 Visit the Life Rewired Hub on Level G
Talks, performances, workshops and residencies
Inspired by and responding to our cross-arts season for 2019, the Life Rewired Hub is our new pop-up space on Level G. Hosting a programme of talks, performances, workshops, and residencies, this flexible new structure invites audiences to engage with the dizzying impact of technological and scientific change on what it means to be human today.
The Hub will be home to an exhibition which presents new writing and short films from artists and thinkers who are navigating the complex, vast, and all-too-often confusing discourse taking place around the impact of technology on our lives.
The Life Rewired Hub is being programmed in partnership with the British Council and Royal Society, and has been designed by architects Dyvik Kahlen.
Explore programme
Part of Life Rewired
A season exploring what it means to be human when technology is changing everything
Will you make a donation today and help us inspire more people to discover and love the arts?