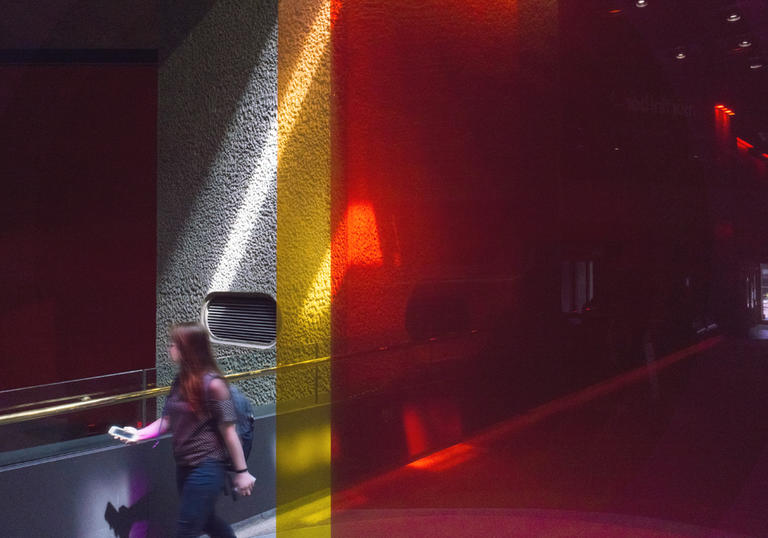 Free events & performances
Installations
INSULAE [Of the Island]
Nye Thompson
Flying low over digitally rendered waves, Nye Thompson's video installation INSULAE [Of the Island] contemplates the impact of island geography on national identity in a perpetually looping virtual tour of the waters just off the British mainland.
Commissioned in partnership with Lumen Art Projects and Sky Arts as part of Art 50.
Projections by Christie.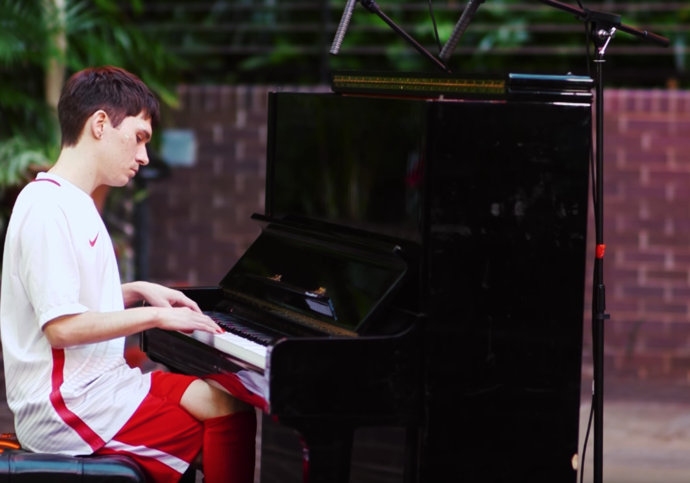 Barbican Sessions
20 Feb–4 Mar
Now showing on Level G: Watch intimate live performances filmed around the Barbican, from our conservatory to our highwalks and beyond.
Projections by Christie.
Watch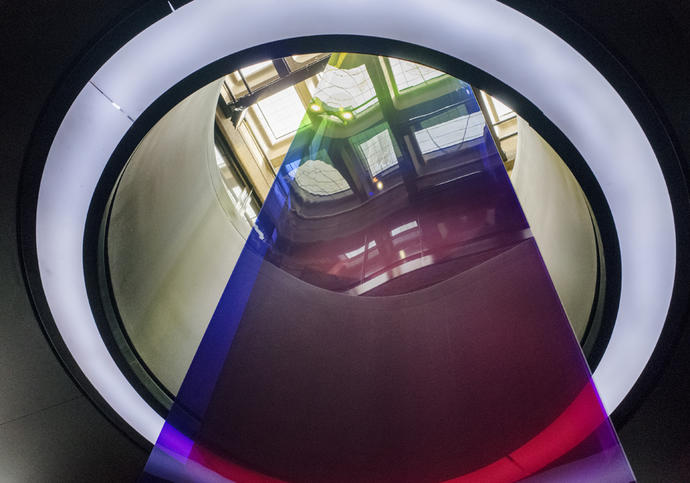 Borrowed Light
5 Jun 2018—May 2019
Borrowed Light is a large scale installation by Troika that transforms the Lightwell of the Barbican into a setting for an artificial infinite loop of sunset and sunrise. 
A suspended 20m scroll of slowly moving photographic film immerses the space in a continually changing aura of coloured light. Creating rather than recording reality, it blurs the boundaries between experience and physical spheres, natural and man–made spaces.
 
Troika often applies high and low technology to the use of non-material or ephemeral media such as light, colour or water to frame experience as something fractured and transitory rather than absolute. With this installation Troika continue their research into the ways technology mediates our relationship with reality and how the digital world increasingly reaches out into the physical one
Troika is a collaborative contemporary art group formed by Eva Rucki (b. 1976, Germany), Conny Freyer (b.1976, Germany) and Sebastien Noel (b. 1977, France) in 2003.
Visit website
Life Rewired Hub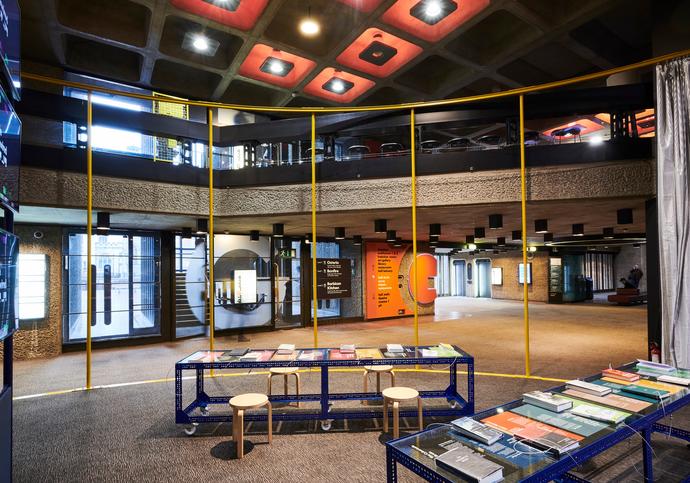 Visit the Life Rewired Hub on Level G
Talks, performances, workshops and residencies
Inspired by and responding to our cross-arts season for 2019, the Life Rewired Hub is our new pop-up space on Level G. Hosting a programme of talks, performances, workshops, and residencies, this flexible new structure invites audiences to engage with the dizzying impact of technological and scientific change on what it means to be human today.
The Hub will be home to an exhibition which presents new writing and short films from artists and thinkers who are navigating the complex, vast, and all-too-often confusing discourse taking place around the impact of technology on our lives.
The Life Rewired Hub is being programmed in partnership with the British Council and Royal Society, and has been designed by architects Dyvik Kahlen.
Explore programme
Part of Life Rewired
A season exploring what it means to be human when technology is changing everything
Help us create a place where the arts are not a luxury, but for everyone to enjoy
Support our appeal and help us reach our £50,000 goal to expand our Creative Learning programme