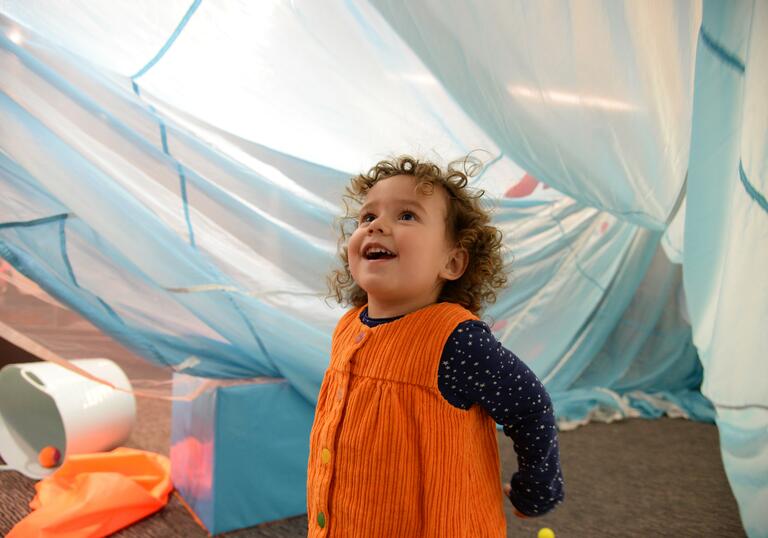 Families at the Barbican
Accessible, fun and inspiring activities for the whole family to enjoy across the Barbican
Timings
09:50-10:10 – Space open for arrivals
10:10 – 10:50 – Workshop
10:50-11:20 – Free play
Rules of play
Squish Space SEN/D Open Session is for under 8s and their parents/ carers.

Shoes come off and go in the shoe boxes outside the space. 
Buggies and large belongings go in the Buggy Park. Belongings are left at your own risk. 
Smaller bags, belongings or valuables stay with you inside the space. 
Parents stay with their children at all times. 
You are welcome to bottle or breastfeed inside the space. All other eating happens on the benches in the Level G foyer.
Nappy changing happens in the Barbican Kitchen Toilets. 
Big people, please be aware of little people playing and be mindful of the space around you.
Donate today
Squish Space is free. Please help us keep our programme and learning activities accessible to everyone by making a donation today.