Press room
Barbican announces Lykke Li (22 Oct) and first EFG London Jazz Festival dates (Nov)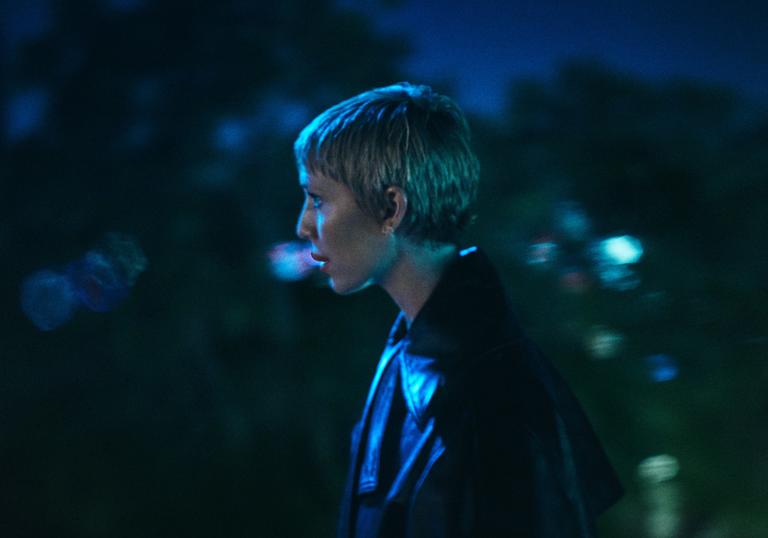 Lykke Li: EYEYE
Sat 22 Oct 2022, Barbican Hall, 8pm
Tickets £25 – 35 plus booking fee
Swedish indie-pop artist, singer-songwriter Lykke Li will make her Barbican debut this October, presenting material from her upcoming fifth album, the immersive audio-visual EYEYE (out on 20 May 2022 on Play It Again Sam/Crush Music). Performing with her band, Lykke's show will also feature visuals taken from the accompanying films for the new album.
This is Lykke Li's most intimate project to date – recorded in her bedroom in Los Angeles, EYEYE is her attempt to compress a lifetime of romantic obsession and female fantasy into a hyper sensory landscape; with the eight tracks on the album evolving around themes of lust, attraction, attachment, and rejection. EYEYE reunites Lykke with long-time collaborator Björn Yttling – their first time working together since 2014's acclaimed I NEVER LEARN.
Produced by the Barbican
On sale to Barbican patrons and members on Wed 27 Apr 2022
On general sale on Fri 29 Apr 2022
Find out more
First EFG London Jazz Festival 2022 shows announced
MoodSwing: Joshua Redman, Brad Mehldau, Christian McBride and Brian Blade
Part of EFG London Jazz Festival 2022
Mon 14 Nov 2022, Barbican Hall, 7.30pm
Tickets £30 – 49.50 plus booking fee
Generation-defining jazz musicians and long-time collaborators saxophonist Joshua Redman, pianist Brad Mehldau, drummer Brian Blade and bassist, composer and arranger Christian McBride return to the Barbican in autumn 2022 to revisit their classic 1994 album, MoodSwing.
Performing tracks from the record, along with new material, the jazz supergroup reunites for this very special show. MoodSwing broke the mould for jazz recordings in the 1990s, creating a sound that reached beyond cerebral arrangements and delivered contemporary jazz with emotion and expression.
Produced by the Barbican in association with Serious
Matana Roberts: Coin Coin Chapter IV band
Part of EFG London Jazz Festival 2022
Thu 17 Nov 2022, Milton Court Concert Hall, 7.30pm
Tickets £25 plus booking fee
As part of this year's EFG London Jazz Festival, composer, band leader, saxophonist, sound experimentalist and mixed-media practitioner Matana Roberts performs their landmark 2019 album Coin Coin Chapter IV: Memphis with a full live band for the first time. Memphis is the fourth instalment of Roberts' extraordinary Coin Coin album cycle, a project that has garnered widespread critical acclaim. Memphis unspools as a continuous work of 21st century liberation music, oscillating between meditative explorations, melodic themes and free-improv suites, quoting from various folk traditions along the way. Led by Roberts' conduction and unique graphic score practice, their consummate saxophone and clarinet playing, and punctuated by singing and speaking various texts generated from their own historical research and diaristic writings, Coin Coin Chapter IV is a spellbinding new instalment in this projected twelve-part album series for Canadian label Constellation Records.
Matana Roberts returns to the Barbican's music programme and to Milton Court following their appearance alongside free jazz collective Irreversible Entanglements in February 2019.
Produced by the Barbican
On sale to Barbican patrons and members on Wed 20 Apr 2022.
On general sale on Fri 22 Apr 2022
Find out more
Also coming up as part of the EFG London Jazz Festival 2022 at the Barbican this November:
Coming up soon