Explore the finest Indian classical music in the heart of London.
Founded in memory of Gurmit Singh Ji Virdee, an inspirational tabla player and teacher, Darbar Festival is now in its sixteenth year and returns to the Barbican following a digital edition in 2020, with more ground-breaking concerts and performances featuring world class legends, maestros and maestras and the very best of UK talent.
The classical music of India is among the oldest continual musical traditions in the world, and dates back thousands of years. Darbar Festival is founded on the belief that everyone should have the chance to experience live performances of this life-changing art form.
Darbar is committed to reaching Zero carbon emission and Darbar will plant a tree for every ticket sold
Presented by Darbar in association with Barbican
Discover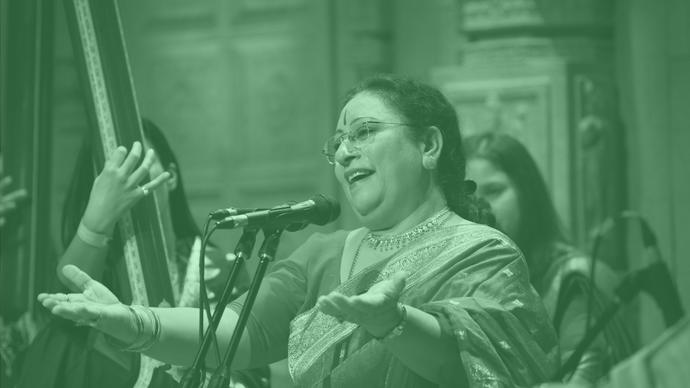 Listen: Indian Classical Music
The quintessential Indian Classical Music playlist - this is music of drama, depth and dedication suitable for novices and experts alike.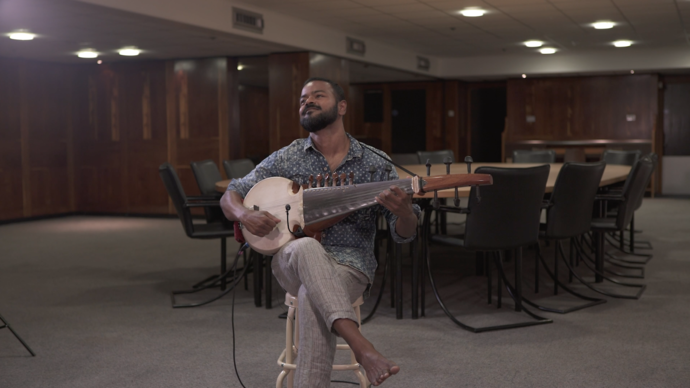 Barbican Sessions: Soumik Datta
Deep within the Barbican, British Indian composer Soumik Datta performs 'From Raag to Reel' on his custom built, fretless sarod (a 19-stringed instrument).