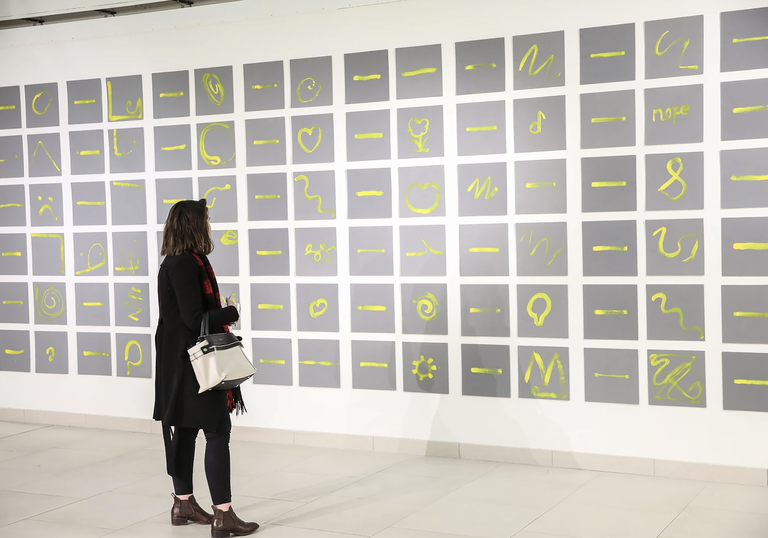 Drop in to the Hub and take part in a live experiment that incorporates real world mark-making and virtual painting environments.
Artist Charles Harrison invites you to paint your single yellow line in this Hub take-over that explores the characteristics of singular painted gestures.
How might painterly action, gesture and embodiment be studied using paint, motion capture systems, data analysis and virtual reality? Can these strokes tell us anything about individual, embodied moments of creativity.   
Charles Harrison has worked with UCL's Whole Body Sensorimotor Laboratory as well as members of rare dementia support groups and participants taking part in innovative research trials to investigate perceived verticality and the impact of visual information on perception.
Part of Life Rewired
A season exploring what it means to be human when technology is changing everything