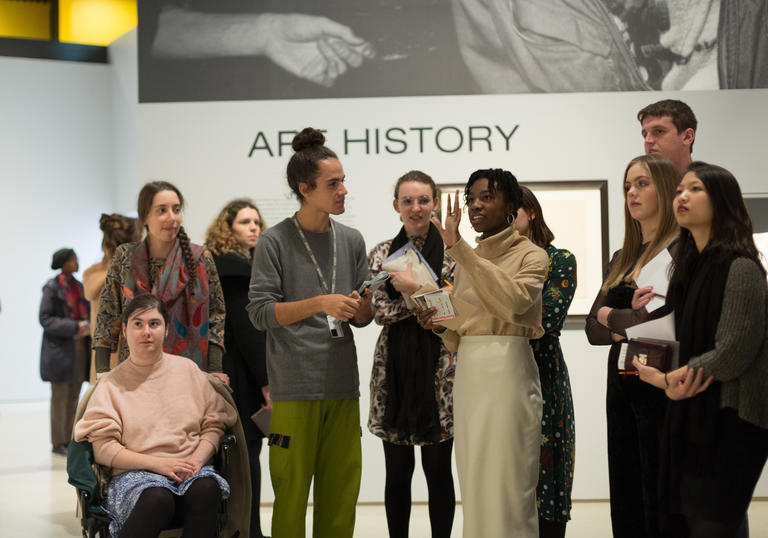 Say Something
Say Something : Future Arts Triage 
Saturday 17 March – 5–8pm
Are we headed for utopia or disaster? Join us for a Creative Careers taster session exploring the future of the arts. Enter our arts triage centre for the chance to speak to mentors and creative industries insiders for one-to-one advice and inspirational chats. Join a conversation about the future of art and contribute to a woven installation that reflects your vision of the arts today.
Come along to this open-doors advice centre featuring: founder and director of Bechdel Test Fest Corrina Antrobus, journalist and editor Charlie Brinkhurst-Cuff, fashion and policy expert Sarah Ditty, development exec Kate O'Hara, actress, director, producer & theatre maker Chetna Pandya, creative director Torri Stewart, artist John Walter (Shonky, Alien Sex Club). Our mentors are here to provide advice and have frank conversations about the future of the arts. 
Do Something
Do Something:  The Future is Now
Sunday 18 March– 12–6pm
Drawing inspiration from Agadir and our Say Something session, take part in a series of arts workshops and activities that explore reinvention and the idea of a future arts utopia. This series of drop in workshops and activities will be programmed by Barbican young creatives but are suitable for visitors of all ages.   
Activities include zine making, surreal writing workshops, weaving, storytelling and other hands on workshops. Featuring work from Pietro Bardini, Cosima Cobley Carr, Georgia Cottington & Naomi Howell-Sivosh, Maisie Linford, Phoebe Nightingale and Ellen O'Donoghue Oddy.
Workshops and sessions at Do Something
In the Members Lounge
Zines 101
Join writer, artist and illustrator Phoebe Nightingale for a workshop that explore the history of zine making, before designing, making, and distributing your own zine.
12.30pm & 3pm
Surreal Cities: writing workshop   
Join Ellen O'Donoghue Oddy for a creative writing workshop that brings Manifesto of Surrealism (1924) by André Breton into the digital world. Using Google Maps and Breton's methods, participants will write a surrealist story of the city. The workshop is open to anyone at any stage of writing and is not restricted to a specific form of writing (fiction, poetry etc.).
2pm & 4pm
On Level 1
Future Weaving
Georgia Cottington and Naomi Howell-Sivosh ask, 'What do you want for the future of the arts?' Have your say, and contribute to a growing woven installation that doubles as a self-generating infographic. Discover a joint vision for what art and design should be.
Drop in
Storytelling by the fireplace           
Join Pietro Bardini for an engrossing storytelling session that explores the tumultuous history of the Italian aircraft manufacturer Officine Meccaniche Reggiane. Inspired by Agadir, this fireplace storytelling will blend history, fiction and performance.
1pm, 3pm & 5pm
Map for the Future
Join artist/curator Maisie Linford in a workshop that uses Agadir as a springboard for examining past, place and future. In drop in processes Maisie will facilitate a series of creative activities and provocations, the results of which will be captured in a collaboratively produced digital publication
Drop in
Rebuild: From Wreckage to Home Again
Take part in a workshop of discussion and making that explores how new worlds are constructed out of societal or personal crises. Join Cosima Cobley Carr in a creative exploration of future worlds, using a mix of text, found objects and unusual materials. Create a work to take home or contribute to an ever-changing showcase of work. 
1pm, 2.30pm, 3pm & 4.30pm
Discover
We examine the past, present and future of Jean-Michel Basquiat's legacy after a day of events, installations and special performances celebrating Basquiat's creativity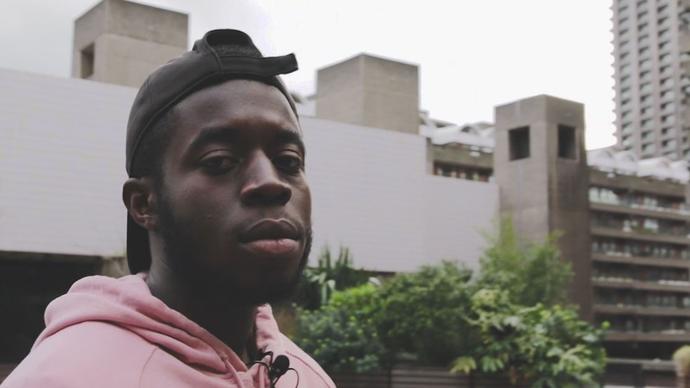 Our February poem comes from Jeremiah 'Sugar J.' Brown , as he performs his poem, 'I'm Rooting for Everybody Black'. Read our interview with Jeremiah for more about his poem and how poetry can be a powerful vehicle for change.