Press room
Barbican announces GoGoPenguin & MoodSwing reschedules for 2022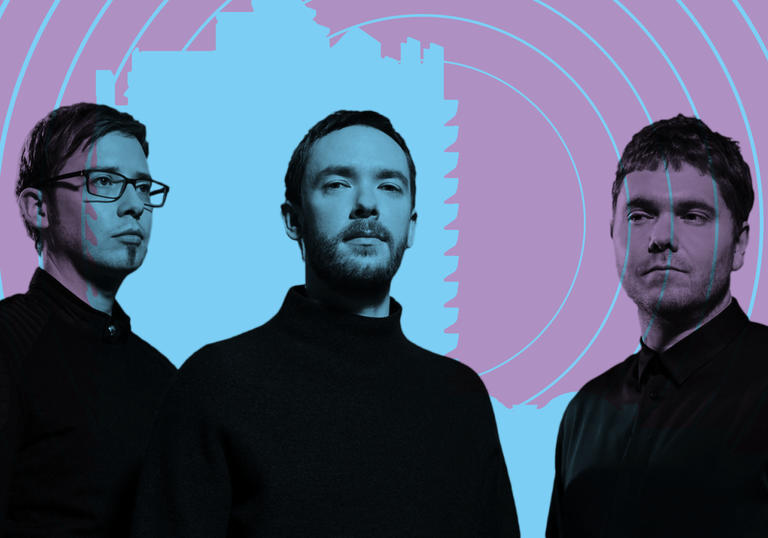 JUST ANNOUNCED – RESCHEDULED DATES FOR 2022
Rescheduled to 10 February 2022
GoGo Penguin postpone Live from the Barbican concert with rescheduled date in February 2022
Due to unforeseen circumstances, GoGo Penguin have announced that they will need to postpone their upcoming 10 July 2021 'Live from the Barbican' concert to 2022. The concert has been rescheduled to 10 February 2022 and will continue to welcome both in-person and livestream audiences, in line with government guidance. Ticketholders will be able to use their existing tickets to attend the February 2022 performance.
The band commented that "The last 15 months have been really hard for everyone and we have really missed playing concerts. We were especially looking forward to performing at the Barbican, one of our favourite venues, this July, and had a special concert planned. We're really sorry to let everyone down, but thankfully we have been able to find a new date."
Rescheduled to 14 November 2022
MoodSwing: Joshua Redman, Brad Mehldau, Christian McBride and Brian Blade
Mon 14 Nov 2022, Barbican Hall, 7.30pm (rescheduled from July 2020)
Tickets £30 – 49.50 plus booking fee
Generation-defining jazz musicians and long-time collaborators saxophonist Joshua Redman, pianist Brad Mehldau, drummer Brian Blade and bassist, composer and arranger Christian McBride return to the Barbican in autumn 2022 to revisit their classic 1994 album, MoodSwing.
Performing tracks from the record, along with new material, the jazz supergroup reunites for this very special show. MoodSwing broke the mould for jazz recordings in the 1990s, creating a sound that reached beyond cerebral arrangements and delivered contemporary jazz with emotion and expression.
Produced by the Barbican in association with Serious
FURTHER EVENT DETAILS ANNOUNCED
George the Poet: Live from the Barbican
Thu 1 Jul 2021, Barbican Hall, 8pm
Tickets £20 – 30 & £12.50 (livestream)
George the Poet will bring his innovative brand of musical poetry to Live from the Barbican this summer. He will be joined on stage by twelve musicians from the BBC Concert Orchestra (strings, woodwind and harp) and producer Benbrick. The set piece spoken word compositions featured in the programme will evolve around the history of black music and the African music diaspora, including elements such as Rap, Afrobeat and Dancehall. The original music featured in the evening is based on George's reflections on black music, and pieces will be supplemented by audio illustrations and excerpts mixed in live by Benbrick. The evening opens with a short spoken-word set from Sophia Thakur and the show finishes with a Q&A section, for which audiences can submit their questions in advance.
George is a London-born spoken word performer of Ugandan heritage who has received critical acclaim both as a recording artist and social commentator and has seen his work broadcast to billions of people worldwide.
His BBC Sounds audio series 'Have You Heard George's Podcast?' won a prestigious Peabody Award and five Gold British Podcast Awards, including the highly-coveted Podcast of the Year. The series conveys a new approach to podcasting in which artistry and advocacy are combined to empower audiences. It experiments with musical storytelling, expertly weaving poetry and conversation with intricate sound design, and a powerful original score by multi-platinum selling producer and composer Benbrick.
Produced by the Barbican
Find out more
The Barbican believes in creating space for people and ideas to connect through its international arts programme, community events and learning activity. To keep its programme accessible to everyone, and to keep investing in the artists it works with, the Barbican needs to raise more than 60% of its income through ticket sales, commercial activities and fundraising every year. Donations can be made here: barbican.org.uk/donate.
COMING UP SOON   
(livestreamed concerts with live audiences in the Barbican Hall)
All upcoming concerts as part of Live from the Barbican in spring/summer 2021 will be streamed live from the Barbican Hall on a pay-per-view basis and with live audiences in the Hall, if permitted by Government guidance. In-person tickets are now on sale.
COMING UP IN AUTUMN 2021
COMING UP IN 2022