Palestine Film Festival 2021
On sale to Members Wednesday 6 October, 10am
On general sale Thursday 7 October, 10am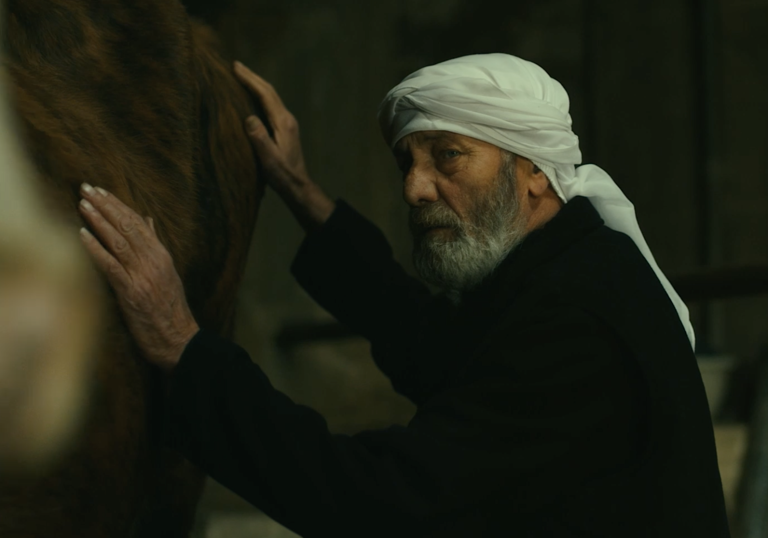 Join us for our eclectic, international selection of films focusing on issues related to Palestine.
We present a selection of popular new releases and uncovered old gems, along with exclusive presentations and urgent discussions. We are relieved to be back hosting events and debates best experienced in person, together.
This year's programme brings together a debut feature film set in the Golan Heights starring two of Palestine's most celebrated performers, Ashraf Barhoum and Mohamed Bakri; a restored classic featuring Tilda Swinton as an extra-terrestrial who lands in Jordan; found footage that explores collective political pasts; a romantic quest, which was the first film ever filmed in the Gaza Strip; and filmmaker Samaher Alqadi's personal journey from childhood to pregnancy as she reckons with the impact of the mass assaults on women in Tahir Square.