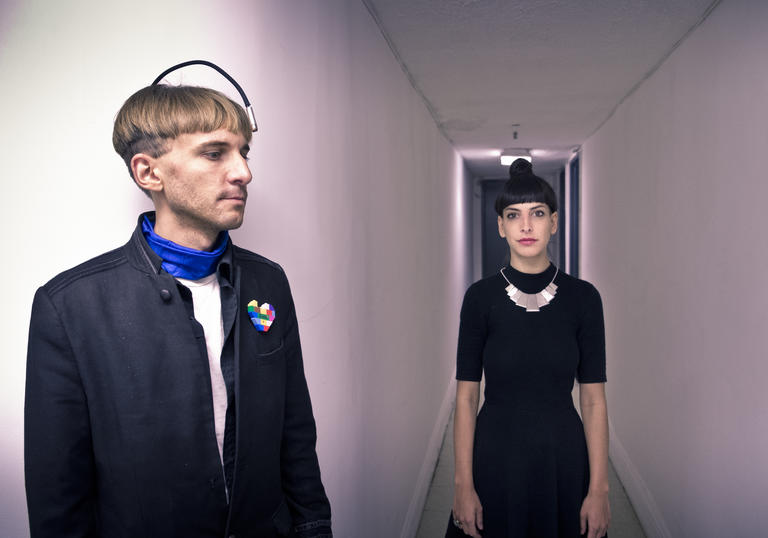 Schedule
Sat 17 Aug
Moon Ribas will be performing Waiting For Earthquakes is a dance piece based on the interaction between the movement of the earth and Moon. The piece is a duet, where the planet dictates the tempo and the intensity, and Moon interprets it. The piece makes the audience feel a direct connection to the planet.
Performances will take place at 1pm, 2pm, 3pm and 4pm
Sun 18 Aug
Neil Harbisson is a cyborg activist best known for having an antenna implanted in his skull that allows him to perceive visible and invisible colours via audible vibrations in his skull including infrareds and ultraviolets and for being officially recognised as a cyborg by a government. Neil will be performing face concerts, where, instead of playing an instrument, he plays colours. In this case, he will ask members of the audience to come onstage and he will then create a musical composition based on the colours of their hair, eyes, skin and lips.
Performances will take place at 1pm 2pm 3pm and 3.45pm
Part of Life Rewired
A season exploring what it means to be human when technology is changing everything