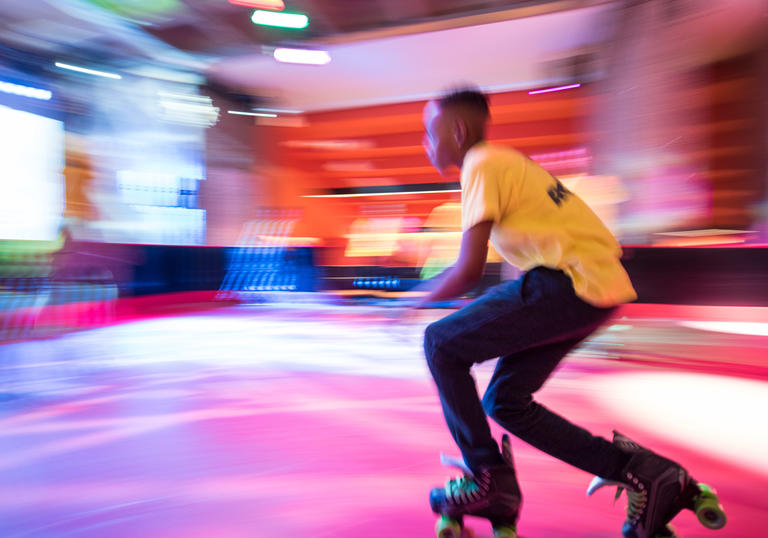 Programme Schedule
Skates & Beats is only open to ticket holders of Young Barbican: The Takeover. 
Skate sessions will be 40 mins, and at the following times:
12:00 - 12:40
13:00 - 13:40
14:00 - 14:40
15:00 - 15:40
16:00 - 16:40
17:00 - 17:40
18:00 - 18:40 (on Sunday only)
Please sign-up on the day with hosts on level-1. Each timeslot will be allocated a different coloured wristband.
Join Young Barbican
Be there when it happens with discounted access to unmissable art and entertainment as well as events and creative opportunities for 14-25 year olds
DJs across the weekend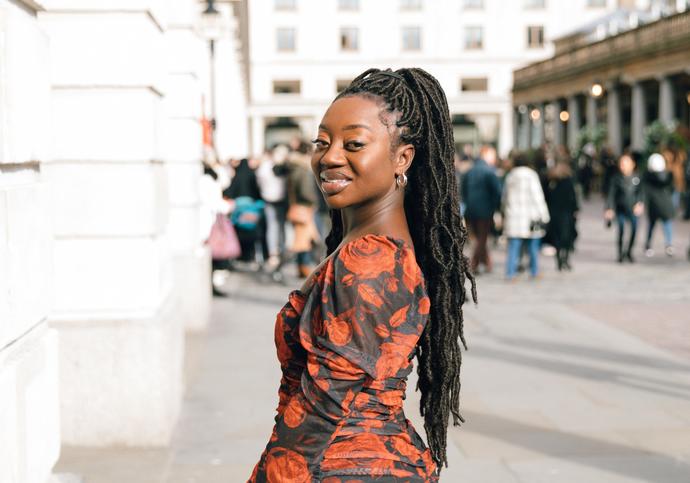 DJ Sandra Omari
DJ Sandra Omari is one of the hottest multi-genre DJ/Hosts on the London Scene. Playing everything from Afrobeats, Hip-Hop to Trap; she shuts down every party as soon as she steps behind the decks or grabs a microphone. 
 
Now a resident DJ for Boxpark and Adidas; she is also an official regular BBC 1Xtra mix DJ. 
 
DJ Sandra Omari is the hilarious host of 'RnBrunch', which is sold out every Saturday! She also has her own bi-weekly daytime show on Reprezent Radio 107.3FM! (Tuesday 3pm-5pm). 
 
Popular amongst artists and brands; she has DJ'd for the likes of Beyoncé, Tyler The Creator, Usian Bolt, Young Thug, Ms Banks, Emeli Sande, Kidi, Kuami Eugene, Kojey Radical, Shaybo and Mario Winans. Her brand bookings include HBO TV network (Official Game Of Thrones and Issa Rae's Insecure), Footlocker, Soho House, W Hotel, Wray & Nephew Rum and more.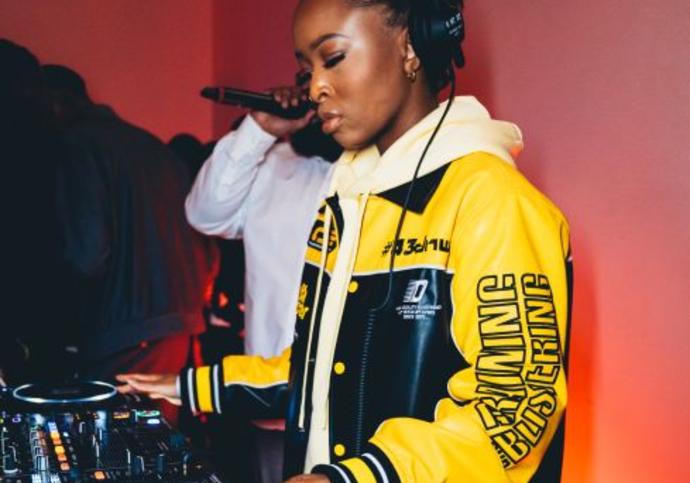 Tayo Iku
Tayo, a multi-faceted, multi-talented and self-taught creative has been DJing for 4 years. Driven by a genuine love and passion for music and for creating environments in which people can be entertained, happy and create memories, Tayo ventured into the DJ space in May 2018. She has since played a number of high profile shows including Wireless VIP with No Signal and Parklife festival. Alongside music, Tayo also expresses herself through fashion and her clothing line ETHNC will release a new collection in Spring 2022.
With musical influences including notable female DJs such as Siobhan Bell, Tayo is deeply inspired by the prospect of representation. She is loud and proud about representing females in a male-dominated space, black women, LGBTQ individuals and in her own words- those who feel as if they "don't fit the status quo". She hopes that by sharing her talent, others will be encouraged to take up space in the same way. 
Tayo's DJ sets are filled with a diversity of sounds which include but are not limited to Afrobeats, Amapiano and hip-hop. With bookings already secured for the Sensational Sounds collective launch at Prince of Peckham in April, City Splash festival in May, Wireless in July and many more in the pipeline, 2022 is set to be a very exciting year for Tayo!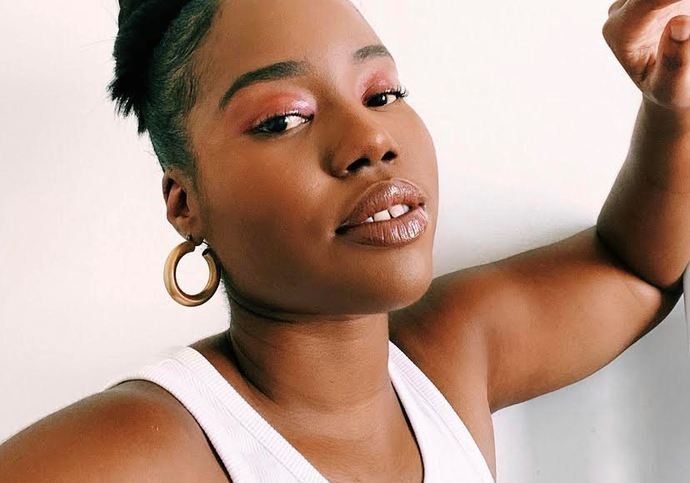 Dj SKY
Dj SKY is a London based Dj and stylist, specialising in Afrobeat, Amapiano, Hip-Hop and R&B genres.
She has played at some of the biggest clubs and festivals in the UK, such as Strawberries & Creem and Endz Festival. 
SKY is frequently featured on national radio stations such as NTS, BBC 1xtra and No Signal. She also holds a residency at Voices Radio Station.
From being heavily involved in the Fashion and Music industry, Dj SKY is constantly exposed to the freshest new music and fashion trends making her a stylish tastemaker who knows what's hot now.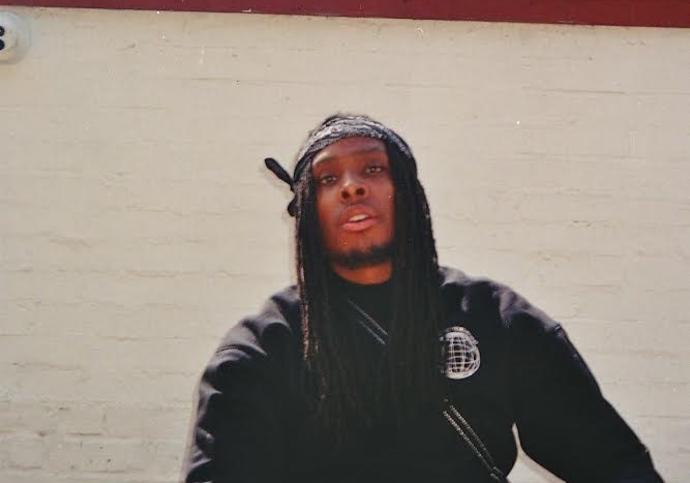 SHAUN SKY/ THE PILOT
Taking you from one place to another with music as the vessel, subconsciously mixing nostalgic beats with current rhythms. As a rapper, DJ and producer, and more he has found several ways than one to express himself musically. He encourages you to "stay hydrated" as you'll be grooving without an invitation, regardless of genre preferences.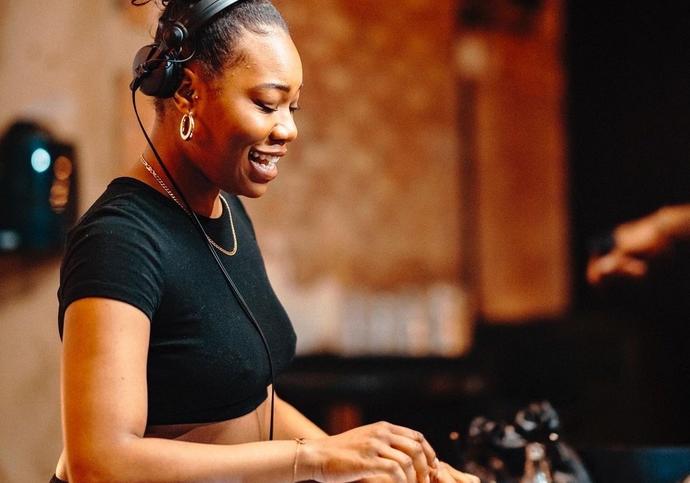 Janelle Wynter
Janelle Wynter is a massively charismatic DJ, radio presenter and curator currently based in London, having recently returned from a stint in Atlanta and New York. She mixes everything from Hip Hop, Rnb, Afrobeats, Edits and anything that will take her listeners on a musical journey. Janelle has been part of the festival scene for years and has collaborated with brands such as Wireless Festival, Strawberries & Creem Festival, Nike, Boxpark, NICCE, BBC 1xtra just to name a few.
The founder of Trap n Twerk LDN and Number 1 charting mixtape; Wynters Wonderlist, as well as countless guest radio mixes. Janelle has a lot more in the pipeline for the coming year, so keep your eyes peeled on her socials.