Join Young Barbican
Be there when it happens with discounted access to unmissable art and entertainment as well as events and creative opportunities for 14-25 year olds
Event Information
The Design Labs will be open from 12pm-6pm. 
There will be 4 design labs
Gelli-Printing Station
Zine-Making Station
Sustainable Decorations Station
Customize & Reinvent your clothes Lab Station
Drop-in. No sign-up is required. 
About Artizine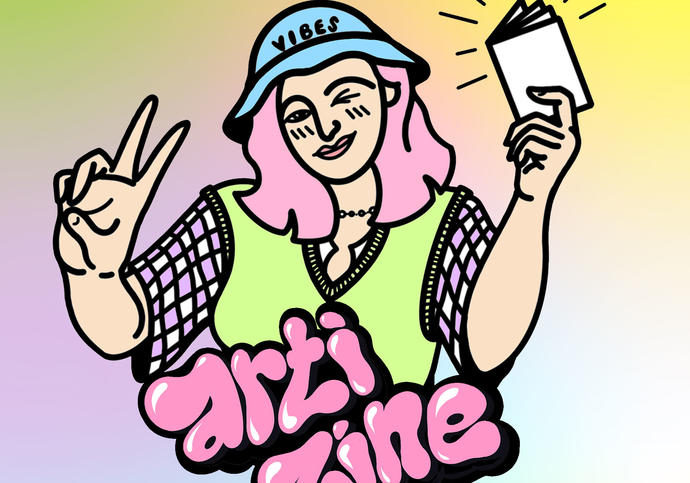 Artizine
Artizine is a not for profit initiative dedicated to connecting communities together through inclusive zine-making workshops, pop-up exhibitions and engaging events.
Our creative ateliers focus on cultivating a deeper culture of meaning within groups of individuals by exploring notions of self-discovery and abstract components of our human nature.
Artizine understands the urgent need of a substantial spotlight for the simple act of getting together, regardless of ethnic, cultural, social and economic background. Ultimately, focusing on the collective rather than the individual, Artizine wants to challenge the dynamics of vulnerability and make a fire where everyone can join around, tell stories and get warm.
The Artizine workshops are facilitated on a zero-waste policy and aims to reduce landfill by using only pre-loved and donated art supplies.
Our zero waste guideline, explores not only the physicality of reducing material things but also reducing thoughts and creating space for new aspirations. It's all about muting your mind in order to listen to the deeper song of your own intuition.