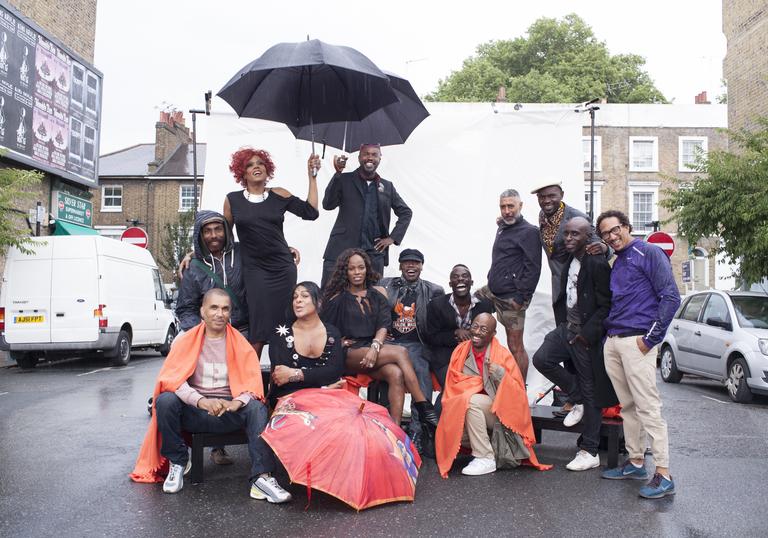 Biographies
Les Child
Les Child's career in dance and choreography has spanned five decades. Trained at Ballet Rambert, Les was a principal dancer in many dance companies including The Lindsay Kemp Company and The Michael Clark Company. Les formed the House of Child in the late 1980s, the UK's first Vogueing dance group. His ongoing career as a choreographer sees him working in fashion, theatre and film with some of the world's most well-known artists, including, Boy George, Eartha Kitt, The Pet Shop Boys and the Rolling Stones' as well as brands such as Burberry, Gucci and Alexander McQueen. Les Child lives and works in London.
Claire Lawrie
Claire Lawrie was a part of the club scene in London and New York. She was a model with Z agency and performed with the Neo Naturists and the Mathew Hawkins Ballet company. She taught herself photography, later graduating with a degree in Photography from The London College of Communication. Her work has been collected by the Birth Rites Collection and she has won the Bartur, Life Framer and Portrait of Britain awards as well as being featured in Photoworks Annual and the Brighton Biennial. Her first film Beyond 'There's always a black issue, Dear' is the winner of The Queer Vision Film Festival and the Iris Prize 2018. She is currently studying an MFA Fine Art at Central Saint Martins in London.
madison moore
madison moore is a DJ and assistant professor of Queer Studies in the Department of Gender, Sexuality and Women's Studies at Virginia Commonwealth University in Richmond, Virginia. madison is the author of Fabulous: The Rise of the Beautiful Eccentric (New Haven: Yale University Press, 2018), a cultural analysis of fabulousness. He has performed at venues including the Perth Festival, American Realness, Performance Space Sydney, the Dallas Museum of art and the Philadelphia Museum of Art. madison is currently at work on a new book project on club scenes and queer of colour undergrounds. 
'A new documentary finally gives credit to the black queer people who built British nightlife'
'These are the black, queer trailblazers who grew up in London in the Sixties and Seventies, children of the Windrush generation, whose voices aren't celebrated enough in the history of queer culture'
'Pioneers who shaped our popular culture more than they'd care to admit, but much much more than current cultural historians and commentators have acknowledged'
Discover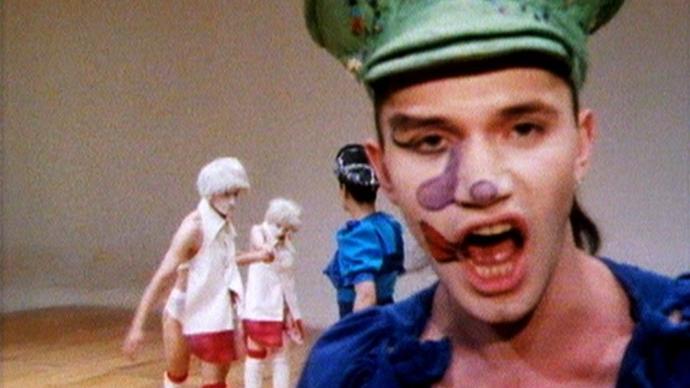 To celebrate our exhibition Michael Clark: Cosmic Dancer, writer Sarah Crompton looks backs at the career of dance legend Michael Clark, reflecting on his style and cult status.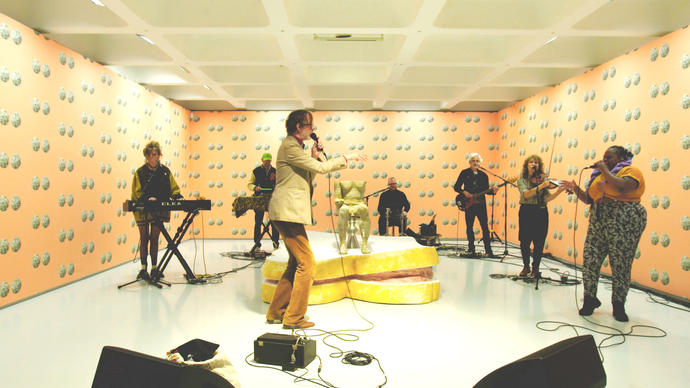 Watch an exclusive set from Jarvis Cocker's band JARV IS…including covers of The Velvet Underground's Venus in Furs and The Fall's Big New Prinz, a newly arranged version of Further Complications, and House Music All Night Long.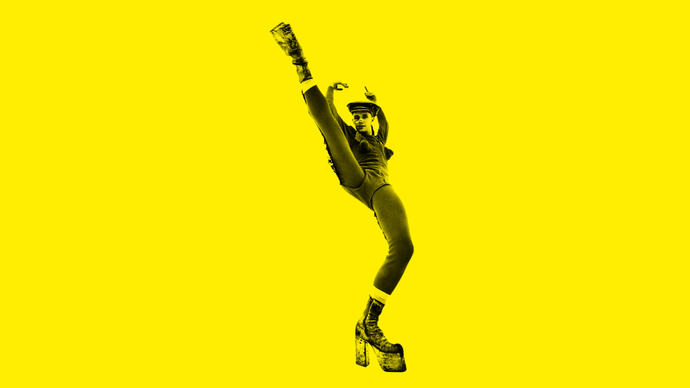 From post-punk to Stravinsky, listen to the music that inspired and moved the maverick spirit of Michael Clark.
How to watch
This rental is available internationally
1.    Choose the film you want to watch.
 
2.    Add to basket and proceed to purchase.
3.    If you already have an account, you can log in during the purchase. If not, create an account as you buy. 
4.    Once your purchase has gone through, you can click on the button to click to 'Watch your films', or click on the link in your email, or go to your account.
 
5.    Start watching your video. From purchase, you have 48 hours to start and finish watching the film. Enjoy! 
If you have any issues, please contact our Box Office team via t[email protected] between 9.30am and 5pm, Monday to Friday.