Performers
These New Puritans
Jack Barnett vocals, electric piano
George Barnett drums, electronics
Graham Sutton electric guitar
Chris Hamilton electronics
Hans-Henning Korb electronics
With
Joby Burgess percussion
Rob Farrer percussion
Dave Elliot percussion
Sam Wilson percussion
Christian Barraclough trumpet
Corinne Bailey french horn
Anna Douglass french horn
Andy Wood trombone
Adrian Miotti tuba
Micaela Haslam soprano
Kirsty Hopkins soprano
Jack Barnett arrangements
George Barnett creative direction
Harley Weir, Daniel Askill, Alexander Ingham-Brooke, George Barnett film
Freya Don textile installation
Claire Barrow painting
Satore Design Studio Lighting and Visuals
Tupac Martir creative director
Muly Yechezkel lighting designer
Alex Leyva creative producer
Liam Wedge 3D generalist
Mark Philborough-Smith unreal developer
Benjamin Gittos D3 programmer
Produced by the Barbican
Visiting on a Sunday?
Join us in our tropical Conservatory for an Afternoon Tea inspired by your surroundings.
Discover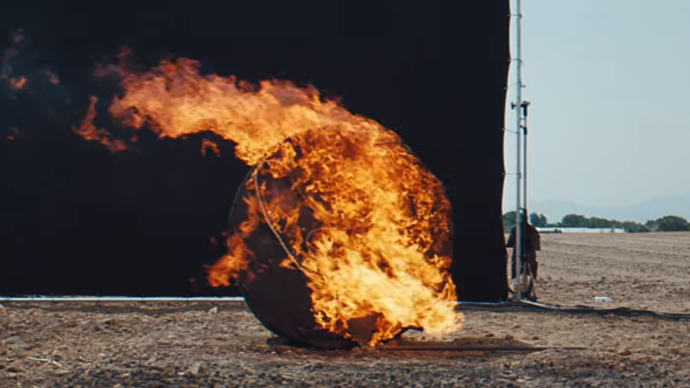 Watch: These New Puritans - Six (Official Video)
These New Puritans are an English experimental music group whose music is not easily categorised and is formed by twin brothers George Barnett and Jack Barnett. 
Nothing Concrete: Sound Unbound with Steve Reich
In our new series, Josie Long talks to creative minds about the music that moves them. First up, Steve Reich speaks about the profound impact hearing Igor Stravinsky's The Rite of Spring at 14 had on him and his future career as a composer. 
Listen: Contemporary Music on Spotify
Follow our regularly updated Contemporary Music playlist for a sample of the music you'll hear across our programme. Shuffle recommended.