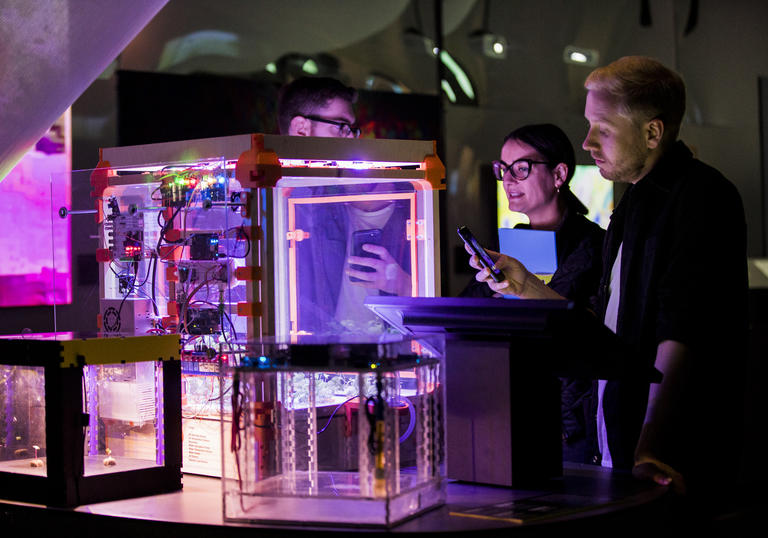 Events
–, Life Rewired Hub
Get a flavour of what tomorrow might taste like.
As climate change warms the planet, insect populations collapse and soil nutrients become more and more depleted, the strain on global agriculture is likely to make food a central topic for change.
Using objects, videos and storytelling, product and strategy consultancy Method imagine a not-so-distant future in which three radical solutions for feeding the world have been proposed. 
Join Method design studio for their open discussion on the future of digitised food network.
Bringing together experts and enthusiasts across industries and fields, the discussion asks how the future of our food web might look and taste. 
Programmed to coincide with our major summer exhibition AI: More than Human, we ask how might we reimagine the systems by which we grow, harvest and distribute food, who will drive its redefinition, and what role will food, people and the planet play in this future?
AI: More than Human
—, Across the Centre
AI: More than Human invites you to explore our relationship with artificial intelligence.
This major centre-wide 'festival-style' exhibition explores creative and scientific developments in AI, demonstrating its potential to revolutionise our lives. Bringing together artists, scientists and researchers, this interactive exhibition offers an unprecedented survey of AI with which you are invited to engage head-on.