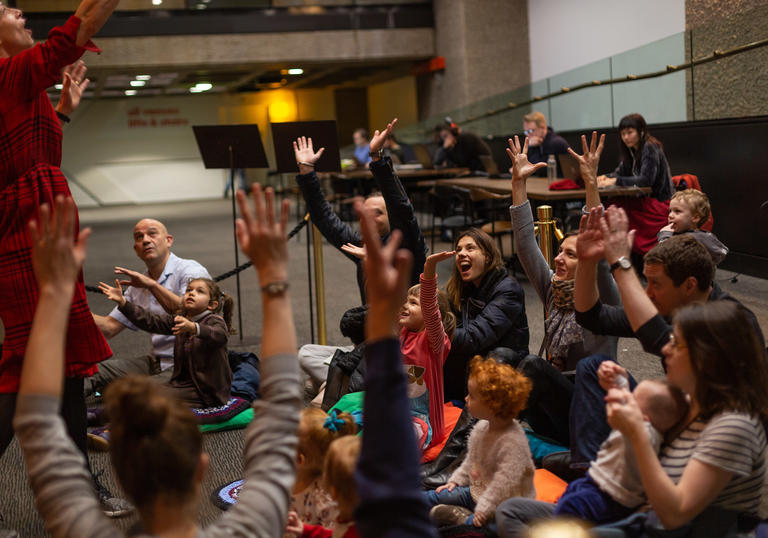 Creative Team
The Feminist Library is an autonomous feminist community space that is home to a unique collection of feminist literature and Women's Liberation Movement materials supporting research, activism and community projects. The Library provides an intersectional non-sectarian space for the exploration of feminism through conversation, study, and events. They are trans-inclusive and welcome people of all genders.
 
Heather Whitt is a London-based artist/educator who enjoys working collaboratively with all kinds of audiences. She is interested in facilitating opportunities for playful art-making through problem-solving, team work and the exploration of materials and ideas. Working with a variety of mediums, she enjoys overcoming the challenges of experimenting with new materials, often utilising two dimensional materials to create three dimensional objects.
Gwen Ramsay is an artist and educator. Gwen has a studio in Peckham and frequently leads workshops at the RA, Wallace Collection and Sir John Soane Museum. 
Thomas Whittle is an artist who lives and works in Edinburgh.Whittle's practice encompasses photography, painting, drawing, sculpture, performance, and writing often bringing these mediums together. His work attempts to navigate the duality of definition, ambiguity of usefulness and diluted purpose of the quiet and unassuming two-dimensional image. The work investigates time within production as well as time suggested by materials and methods. 
Get closer to the art
Enjoy free entry to our gallery with Barbican Membership. Plus, get invitations to exclusive events, and save in the gallery shop.
Discover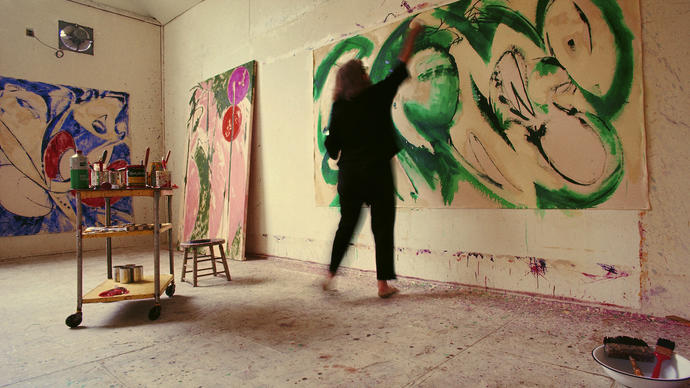 An Introduction to Abstract Expressionism - Now Featuring Lee Krasner
In our brief history of Abstract Expressionism, we write Lee Krasner back in to art history and explore how the turbulence of New York in the 1940s led to the vibrant and energetic art movement that put New York at the centre of the art world.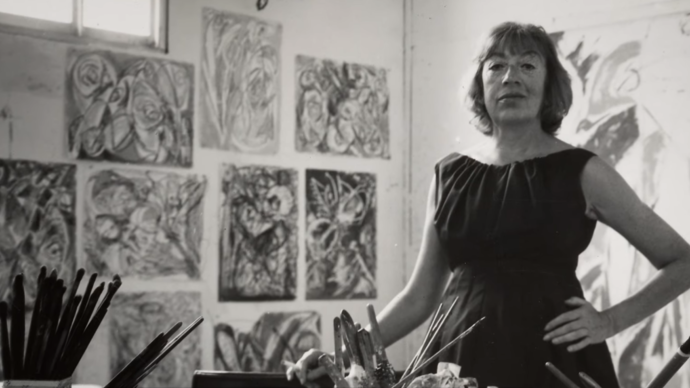 Watch: Lee Krasner In Her Own Words
American painter Lee Krasner on her own career and her practice.
A key figure in American art, Krasner's energetic works reflect the spirit of possibility in post-war New York. Charlotte Flint, Exhibition Assistant on Lee Krasner: Living Colour, looks back through her life, works and legacy.