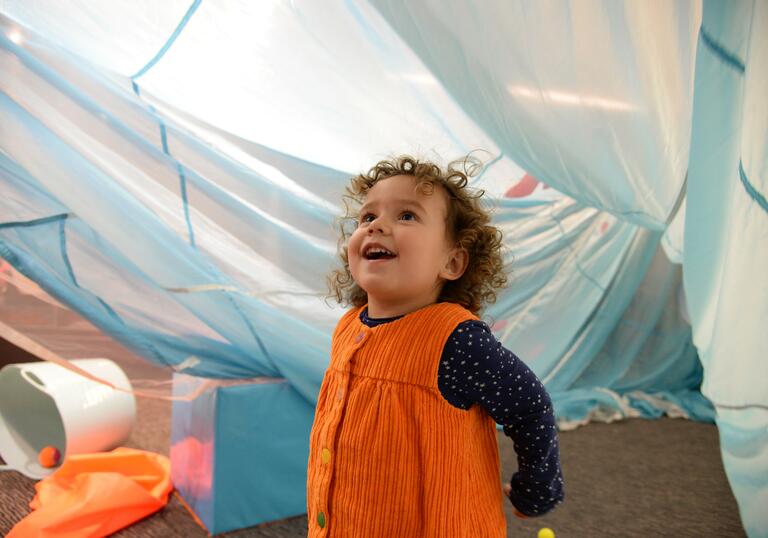 Opening times
Squish Space is open on the following weekdays from 10am–4pm: 
Monday 25th November (open 1pm-4pm)
Wednesday 27th November
Thursday 28th November
Friday 29th November
Thursday 5 December
Friday 6 December
Monday 9 December
Tuesday 10 December
Wednesday 11 December
Thursday 12 December 
Friday 13 December
Monday 16 December
Tuesday 17 December
Wednesday 18 December
Thursday 19 December
Friday 20 December
 
Please note more dates to be released throughout the year. 
Friday mornings feature Rhyme Time from 11.30-12pm, hosted by the Barbican Children's Library.
Squish Space – Season Launch
Level G Studio
Wednesday 30 October
In this next season of Squish Space, Lisa and India have responded to how children and adults have used the room over the last 14 months. The space has been adapted to play with scale, colour, and reflections, referencing the difference in spacial, visual and tactile experiences of adults and children, and how simple interruptions in interior architecture can support intergenerational imaginative and locomotor play. Some items and materials from previous seasons will be included along with some new additions to support accessible, silly, immersive, sensory routes into play, continuing Lisa and India's research into collaboratively developing inclusive play prompts.