MANUFACTORY: A Performance / Live installation by Transforma, music by Sascha Ring
Start time: 8pm
Running time: 1 hour, no interval
Please note this performance contains strobe lighting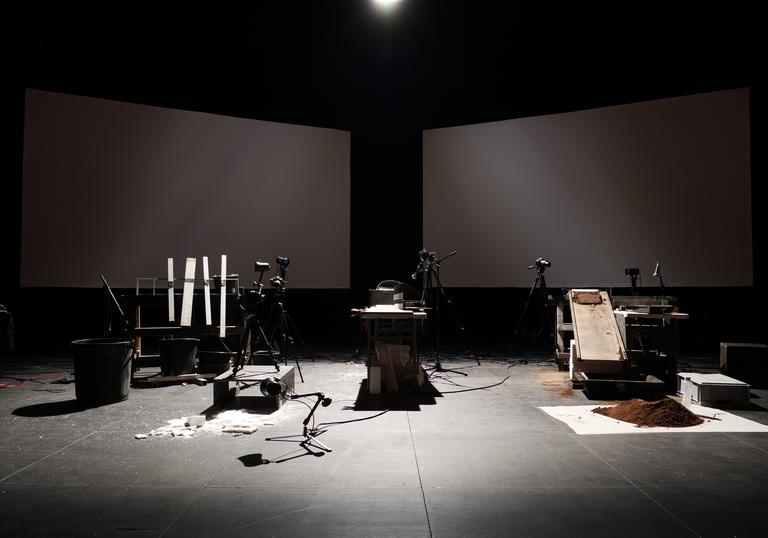 Bobby Barry talks to Transforma about their new work - exploring the physicality of labour, both brutal and beautiful.
At the end of 2016, the members of Transforma found themselves in Montpellier. They had come to France on an artists's residence programme at the HumainTropHumain theatre space, supported by the European Network for Contemporary AV Creation (ENCAC). But while they were there, they chose to undertake a series of field trips. What they were interested in was the question of work. They were searching for what Transforma member Luke Bennett describes as 'a deconstructed way of looking at labour.' What are the affordances and externalities involved in contemporary manual work? What techniques of the body are engaged and presupposed? And what histories have left their marks there?
'We looked and listened to the repetitive motion, ambient lighting, and acoustic signatures of the workplace,' Bennett tells me. 'The subtle gestures of the line worker, the mechanisation of the workplace and the monotony of the machine loop were all good to experience and traces of these can still be seen in the show as we see it now.'
Their research took them to a seafood packing plant – a 'wet environment', as Bennett puts it – as well as the dry space of a postal sorting office, the biggest in the south of France. 'The amazing thing we saw there,' Bennett says, 'was just how mechanised it had become. It was like four football fields, this huge great hall, and it seemed like there were about thirty people working, whereas up until the mid-nineties, I think, there were about 3,000 people working there. And there were certain machines that they'd made where they could have basically got rid of the person using it. But they'd obviously made it in such a way that a person has to just stand next to it, in order to keep a job.'
The insights gleaned from that research all made their way into Manufactory, a multimedia performance piece for dancers, live video and sound based in the history of manual labour and craftsmanship. A collaboration with the German composer and electronic musician Sascha Ring (also known as Apparat), the work represents the culmination of several years's worth of artist residencies in France and Switzerland and draws on practices developed by Transforma over the near two decades of their collective practice.
Transforma is Luke Bennett plus Baris Hasselbach and Simon Krahl. Their collaboration has its roots in the early VJ scene in Berlin, presenting live video mixing in nightclubs to accompany DJ sets and live electronica since 2001. Ludic and experimental, Bennett recalls those early days 'as a playground for us to try out things.' In the years post re-unification but still pre-mass gentrification, the German capital's thriving club scene created the conditions for moving image artists to create 'completely free work', largely unconstrained by the demands of scripts, shooting schedules, and commercial or legal restrictions. But over the years, the group came to recognise that sitting in a club for eight hours is not always the best environment in which to express their more considered, ambitious concepts. Increasingly, they came to focus on working with individual artists and developing their own performances. Though they never abandoned club spaces entirely, today, a piece by Transforma might be just as likely to take place in an art gallery, festival, opera house, or theatre.
It was also during those heady post-millennial clubbing days, that Bennet, Hasselbach and Krahl first met Sascha Ring. Born in Quedlinburg near Germany's Harz mountains, by 2001, when Transforma first formed, Ring was living in Berlin and releasing his first records under the name Apparat. After some initial success with albums on the Shitkatapult label that Ring runs with Marco Haas (aka T. Raumschmierre), Apparat went on to produce a series of brilliant collaborations with BPitch Control's Ellen Alien and Modeselektor (as Moderat), before signing to legendary UK indie label Mute in 2011. Gradually, his music has moved away from the dancefloor fillers of his early career towards more abstract and conceptual work, working increasingly on soundtracks for film and theatre productions. In this respect, his trajectory has mirrored that of his collaborators. 'It's kind of funny,' Ring said to Bennett when the three of us spoke via Skype in advance of Manufactory's premiere, 'because we have that in common. All of us realised that maybe the club is not the right environment for us, for the future.'
Having first met at Berlin's legendary Goldmund club in the early 00s, Transforma and Ring have since performed together on numerous occasions, under many different circumstances. But Manufactory remains something novel and unique within the development of this practice. For several years now, Transforma performance have taken an increasingly 'hands-on approach', using live action onstage to generate video material which is then manipulated in real time rather than working with pre-produced or found footage. But Manufactory is their first work with live dancers, choreographed by the group themselves, bringing to that process a different way of working with the body, focusing a different lens onto the subject material. 'Manufactory draws a definite timeline,' Bennett tells me, 'as acts of labour are re-imagined through dance, video and sound. But through this process we also find diversions and avenues into the rituals, memory, and dream-space of manual acts.'
 
Start time: 8pm
Running time: 1 hour - no interval
Please note: this performance will contain strobe lighting
In an effort to be more sustainable, and in the spirit of The Art of Change, this digital programme is part of a trial we are conducting to discontinue printed freesheets. 
Performers
Transforma are:
Luke Bennett 
Baris Hasselbach  
Simon Krahl  
                         
 
Performers 
Sascha Ring electronics
Enrico Paglialunga dancer
Jemima Rose Dean dancer
Courtney Henry dancer
Ronald Savkovic dancer
Johanna Yoon Kyung Hwang choreographer
Listen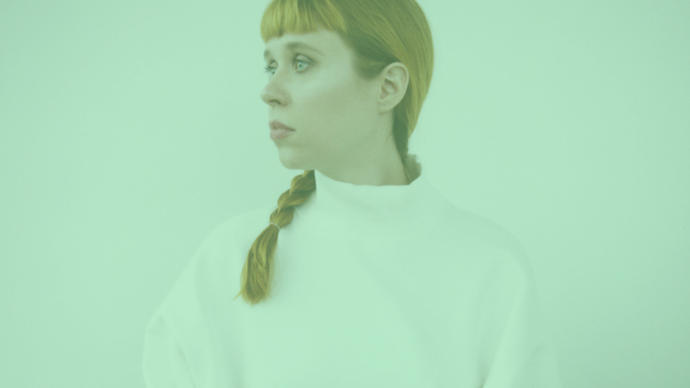 Listen: Electronic Music on Spotify
Follow our regularly updated Electronic Music playlist for a sample of the music you'll hear across our programme.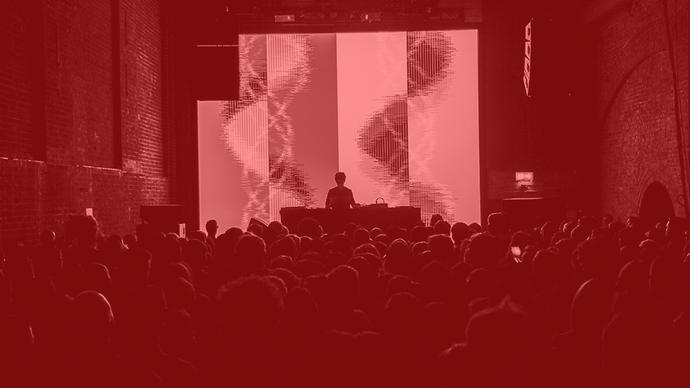 Listen: Contemporary Music on Spotify
Follow our regularly updated Contemporary Music playlist for a sample of the music you'll hear across our programme. Shuffle recommended. 
Part of The Art of Change
Our 2018 season explores how the arts respond to, reflect and potentially effect change in the social and political landscape.
Enjoy MANUFACTORY? Here's some upcoming events from our programme we think you might like...
Mew frengers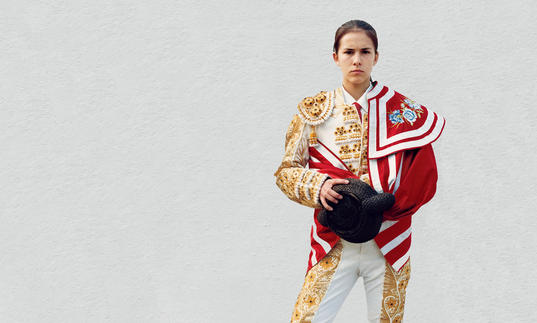 Amiina fantomas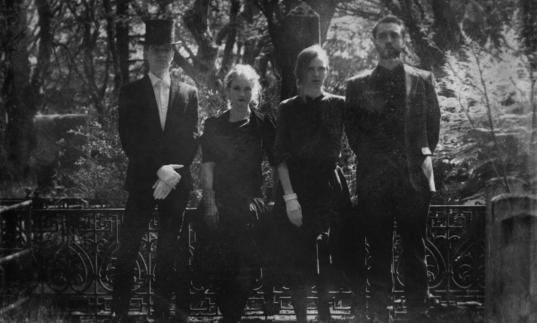 Johann johannsson last and first men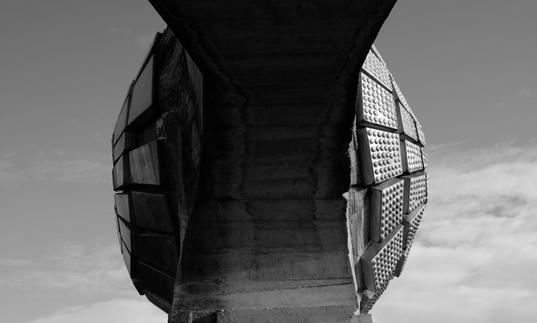 Jóhann Jóhannsson: Last and First Men
Location
The Barbican Hall is located within the main Barbican building. Head to Level G and follow the signs to find your seating level. 
Address
Barbican Centre
Silk Street, London
EC2Y 8DS
Public transport
​​​​​​​The Barbican is widely accessible by bus, tube, train and by foot or bicycle. Plan your journey and find more route information in 'Your Visit' or book your car parking space in advance.
We've plenty of places for you to relax and replenish, from coffee and cake to wood-fired pizzas and full pre-theatre menus
Mobility
Spaces for wheelchair users in row U at the rear of the stalls (up to sixteen, depth of row 180cm) and the back row of the circle (four), both with fold-down companion seats. Some seats in row S of the stalls for people with very limited mobility.
Assistance dogs
Assistance dogs may be taken into the concert hall where there are a limited number of suitable seats in row G of the stalls. If you prefer, you may leave your dog with a member of the cloakroom staff during the performance.
Hearing facility
There is an induction loop in the concert hall. You can use this by adjusting your hearing aid to the 'T' setting.
Free large-print programmes
These are available for most of our concerts. Please contact [email protected] at least a week beforehand, to prebook a large-print programmme.
For more access information, please visit our Accessibility section.
Meet friends, grab a drink, drop in to one of the free installations on Level G before the show - here's what else is happening at the Barbican when you visit.