Following government guidance, the Barbican is currently closed to the public and we're sorry to confirm that the installation has been temporarily closed.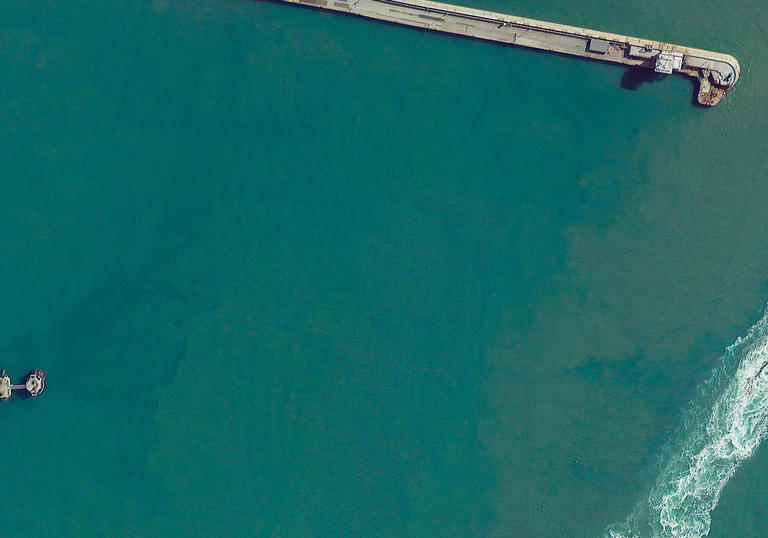 A video installation by Nye Thompson contemplating the impact of island geography on national identity in the age of Brexit. 
Flying at drone height over digitally-rendered waves, INSULAE [Of the Island] (2019) is a perpetually looping virtual tour of the waters just off the British coastline.With the ocean as a metaphorical buffer between the UK and the rest of the world, the viewer is taken on an endless patrol of our watery borders.
Created using Google Earth - initially developed as a CIA global surveillance tool - this video is very much an artificial construct, like any historical narrative. Artefacts and glitches become incorporated into the visual narrative, fleeting moments frozen distorted and monumentalised, and the whole vision digitally filtered, enhanced and artificially beautified. The deeply emotive concept of the national border is re-framed as aesthetics through the distancing godgaze of the satellite imagery.
This work was initially shown at the Barbican Centre and part of the Sky Arts 50 programme.
Commissioned in Partnership with Lumen Art Projects    
Projections by Christie
Toyin ojih odutola a countervailing theory