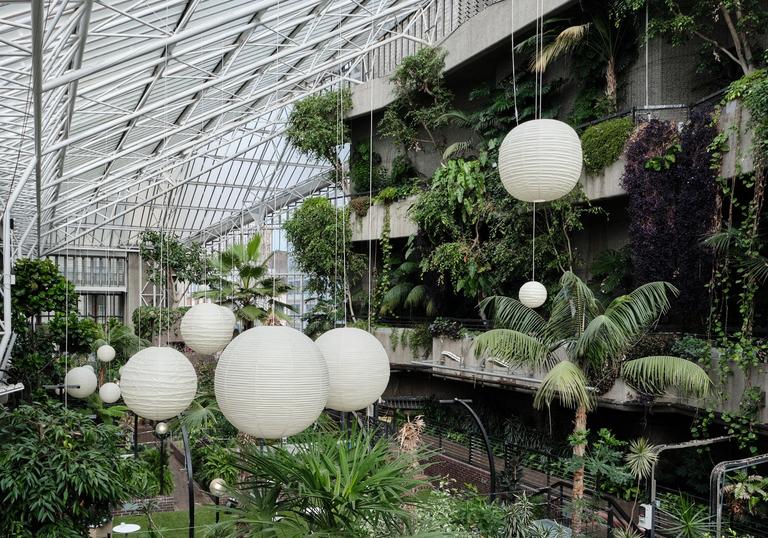 Your visit
The Conservatory is open on selected days every week, from 12pm.
So all visitors can enjoy the unique atmosphere of our Conservatory safely, we've removed seating and ask that you avoid activities like sketching, picnicking and photoshoots, and follow the one way system. We recommend you allow 20 minutes for your visit.
Admission is free. Tickets for the Conservatory are released one week in advance online on Thursdays at 10am. A limited number of day tickets are released for online booking from 9.30am each day that the Conservatory is open.
If you're unable to attend, please contact [email protected] to return your free tickets. 
With the exception of guide dogs, dogs are not permitted inside the Conservatory. 
Please contact the Box Office at [email protected] with any access related enquiries.
Donate today
Admission to our Conservatory is free. Please help us keep our programme and public spaces accessible to everyone by making a donation today.
Discover
Assistant Curator at The Noguchi Museum in New York, Kate Wiener introduces the life and work of Japanese American sculptor, Isamu Noguchi, drawing from Noguchi's autobiographical writings and documents from The Noguchi Museum Archives.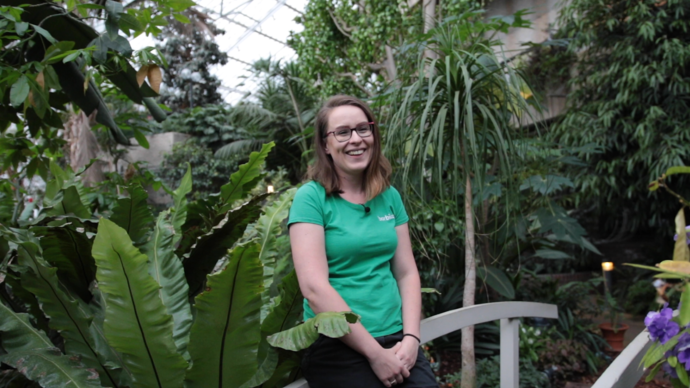 Watch: Marta Lowcewicz, Head Gardener at the Barbican Conservatory
Head Gardener Marta reveals the secrets of this tropical oasis.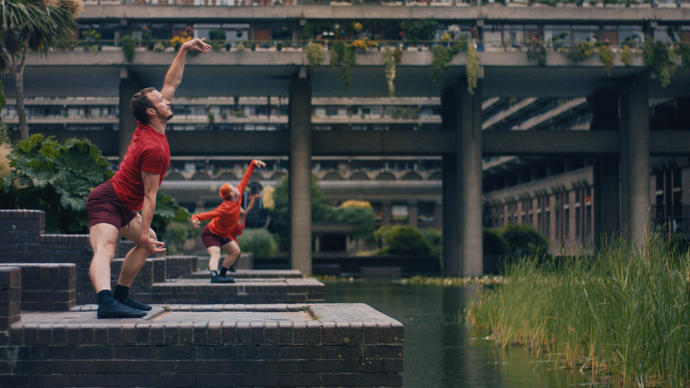 With a riot of colour - and a stunning portrait of the Barbican - filmmaker Lexi Kiddo responds to this month's theme, LGBT, through dance and spoken word.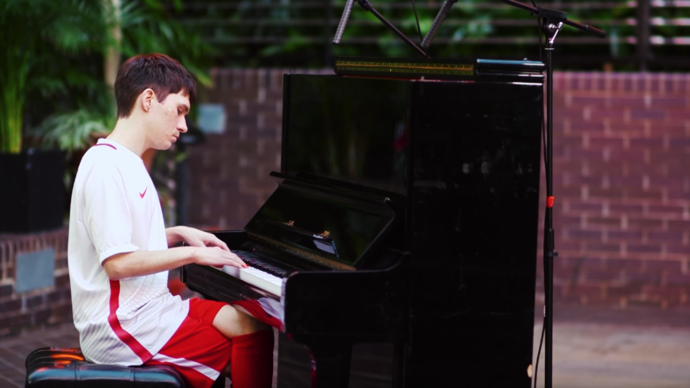 Watch: Barbican Sessions- Felicita
In this Barbican Session, London-based electronic musician felicita performs Track 6 from the 2016 'a new family' EP in our Conservatory.
The Secret Life of the Conservatory
This summer escape into nature with our free Conservatory trail, using sound and storytelling to bring our green utopia to life.
Plug into the magical world of the Flora and Fauna and let yourself be transported as the plants are brought to life in a new way. Accompanied by an illustrated activity sheet where you can draw and collect your thoughts throughout your journey, this is an immersive storytelling experience for all the family to enjoy within the calm of our green oasis.
You are advised to bring your own headphones and a smartphone to access the trail. No additional booking is needed, this offer forms part of a general admission ticket to the Conservatory.
Suitable for families aged 7+, but welcome to all. 
Available from 2 Aug - 31 Dec. Visit The Secret Life of the Conservatory page to find out more.
All arts. All year. One gift.
Give a year to look forward to with Gift Membership. 12 months of unforgettable art, music, film and theatre. Start any time in 2022.
Conservatory facts
The Conservatory was designed by the Barbican's architects Chamberlin, Powell and Bon, and surrounds the Barbican Theatre's fly tower, from which scenery for productions taking place on the stage six stories below is lowered into place.

The roof is constructed of steel and glass and covers 23,000 square feet, providing cover for over 1600 cubic metres of soil, all of which was hand mixed to a specific requirement.

Two of the three pools accommodate koi, ghost, and grass carp from Japan and America, as well as other cold water fish such as roach, rudd, and tench, whilst the other smaller pool (located outside the Arid House) provides a safe haven for terrapins.
Planted between 1980 and 1981, and opened in 1984, the Conservatory now houses around 1,500 species of plants and trees, some of which are rare and endangered in their native habitat. The species are a vibrant mix of temperate and arid types ranging from areas as diverse as the rocky deserts and bushland of South Africa to the coastline of Brazil.

A varied assortment of the extraordinary flora from around the world includes the iconic tree fern, date palm, the Swiss cheese plant, and coffee and ginger plants all under one roof.

There is also an Arid House attached to the east side of the Conservatory with a large collection of cacti and succulents and an overwintering collection of cymbidiums (cool house orchids).

For those wanting to learn more about the history and hidden secrets of the Conservatory, a tour takes place on selected Sundays led by the Barbican's resident gardeners. Book your place here.