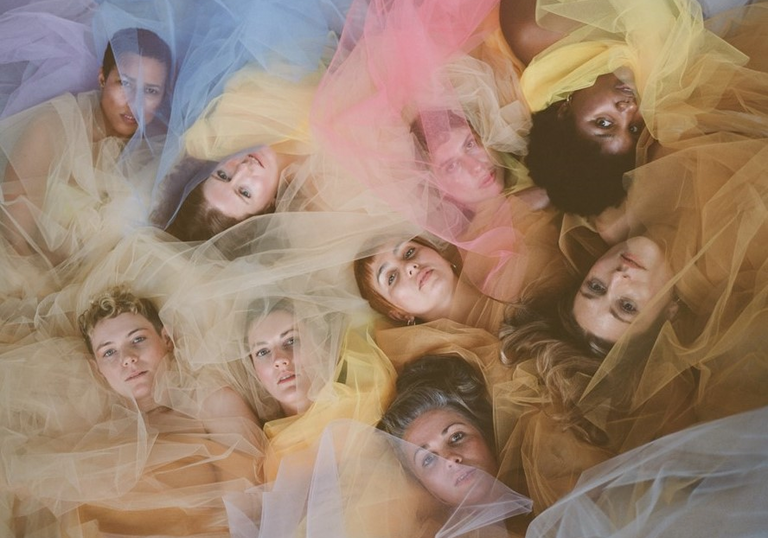 A sound installation that takes you on an intimate journey through the process bees use to reproduce and self-organise as a colony in a city.
Performed by vocal ensemble The Quorum, who represent the core of a honeybee colony, it is a metaphor for the journey towards achieving a collective identity. A ritual for social cohesion. The swarm must unify in order to survive.
Written by Heloise Tunstall-Behrens (Composer) and Auclair (Sound Design), their beekeeping practice led them to explore the sound world of bees and try to find a way to translate this experience for humans using sound and voice. In celebrating the process of swarming they hope to replace the negative stigma around this phenomenon with wonder, inspire a sense of kinship with insect life and raise awareness of the endangered status of bees.
This event is part of the Our Time on Earth exhibition and will run from 10am - 7pm each day.
The Swarm LP was released by Amorphous Sounds in 2020.
Location
Level G,
Barbican Centre
Silk Street, London
EC2Y 8DS
Public transport
The Barbican is widely accessible by bus, tube, train and by foot or bicycle. Plan your journey and find more route information in 'Your Visit' or book your car parking space in advance.
We've plenty of places for you to relax and replenish, from coffee and cake to wood-fired pizzas and full pre-theatre menus