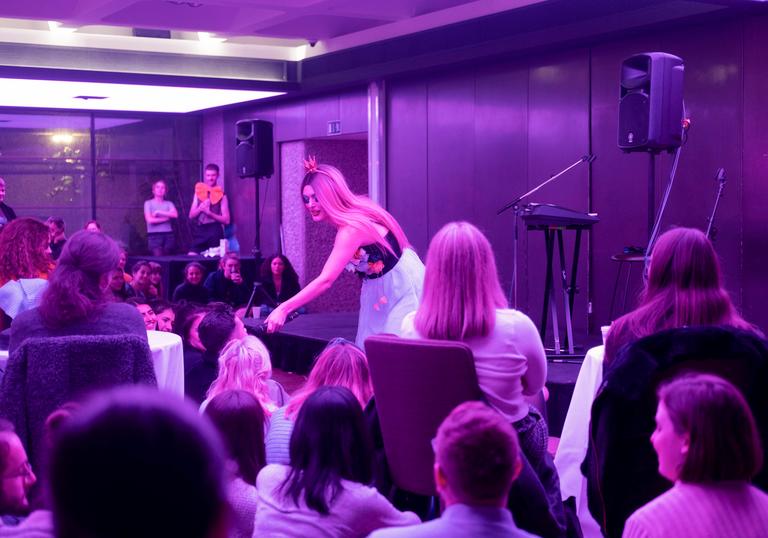 Xavier Velastín Vicencio (xvelastín)
Xavier is a sound artist, sound designer and whale lover whose practice is rooted in voice, agency, structural composition and liveness. He has a background in classical piano, interactive electroacoustic composition and the musicology of club music. His pieces are an eclectic blend of intricately composed atmospheres and visceral, unpredictable performance art. The structural organisation of his performances, whether employing dynamic electronic scores, non-linear chronologies, or human-computer improvisation, is always informed by the fundamental impermanence of the liveness of live performance.
Join Young Barbican
Be there when it happens with discounted access to unmissable art and entertainment as well as events and creative opportunities for 14-25 year olds
Discover: Noguchi
Assistant Curator at The Noguchi Museum in New York, Kate Wiener introduces the life and work of Japanese American sculptor, Isamu Noguchi, drawing from Noguchi's autobiographical writings and documents from The Noguchi Museum Archives.