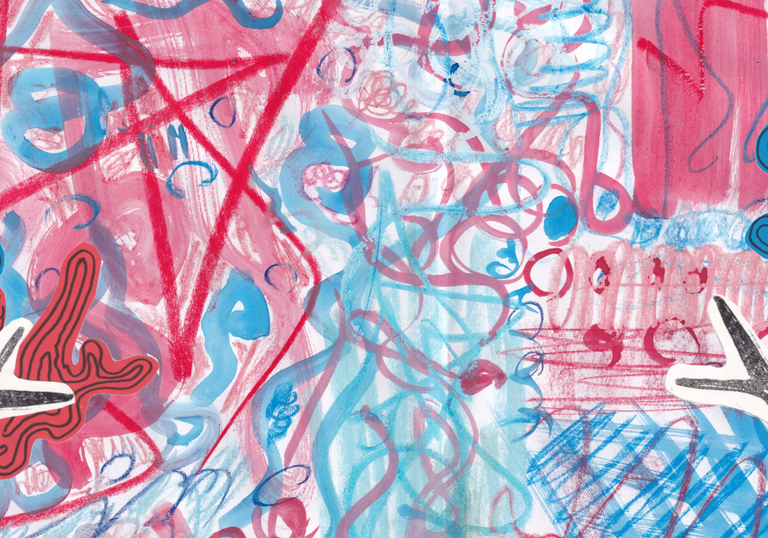 Join Young Barbican
Be there when it happens with discounted access to unmissable art and entertainment as well as events and creative opportunities for 14-25 year olds
Jean Dubuffet: Brutal Beauty
An exhibition celebrating French artist Jean Dubuffet (1901-1985), one of the most singular and provocative voices in postwar modern art. Brutal Beauty champions Dubuffet's rebellious philosophy. Railing against conventional ideas of beauty, he tried to capture the poetry of everyday life in a gritty, more authentic way.
Lia Mice
Explore the exhibition and listen to live music from Lia Mice; a multidisciplinary artist whose works range from live A/V performance, composition, instrument design, installations and interactive sculpture to academic papers. In her practice, Mice uses new technologies to explore relationships between the musical instrument and embodied performance.
Mice's latest album The Sampler As A Time Machine is out on Optimo Music. Her unique productions are the result of years of studio experimentation with technology old and new including analog samplers, Max/MSP, self-hacked instruments and 8-track tape. Mice's all-hardware live AV sets incorporate large-scale self-designed instruments and voice sampling with dancers and audio-reactive visuals. Her high energy DJ sets explore the weirder side of electro, tech-noir, acid and experimental-pop. Mice has guested on NTS and Rinse FM, and co-hosts with Janine A'Bear a monthly Threads Radio show called EastBlenders.