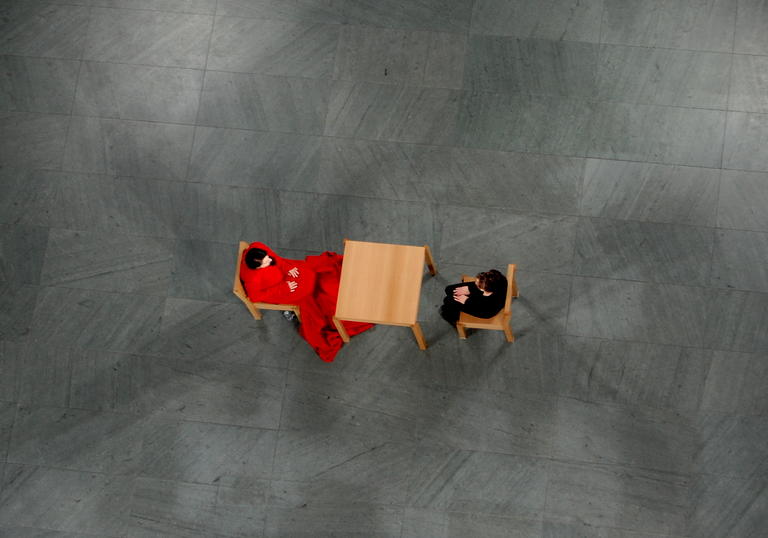 Course information
Who is the course for?
•    Anyone aged 18 or over with a passion for or interest in contemporary art and who wants to understand more about performance art
•    No previous knowledge is required. 
What can I expect?
You can expect to learn about:
•   20th century historical roots of performance including the Futurists, Dada cabarets and the Bauhaus
•    Performance as protest across Latin America, Eastern Europe and the US
•    Interdisciplinary practices, including postmodernism with a specific focus on scenes in New York, London and Tokyo.
•    Performance and technology, from video through to virtual reality
•    Relationship to the audience: commissioning, exhibiting and collecting live works
•    Contemporary trends in performance
By the end of this course you should have: 
•    A solid understanding of main movements in the history of performance through to contemporary practices
•    An understanding of different modalities of performance, conceptual and critical approaches to thinking about performance
•    An ability to speak confidently about and analyse performances that you see, with an in-depth understanding of good practices for working with the medium, including commissioning, exhibiting and collecting.
Eligibility
•    For everyone aged 18+
•    Applicants must have sufficient English language skills to cope with course demands.
About the Course Tutor
This course has been developed and will be led by Louise O'Kelly.
Louise O'Kelly is an independent curator based in London. In 2015 she founded Block Universe, London's leading international performance art festival and commissioning body, with the mission to create a platform and support structure for a new generation of interdisciplinary artists working with performance. Block Universe commissions and produces works by UK-based and international artists which are presented at major institutions and off-site locations across London annually, expanding in 2019 to present work internationally.
O'Kelly regularly speaks in relation to performance, and has delivered lectures, talks, and contributed to panel discussions at the invitation of institutions and universities. She currently sits on the committee for a UK-wide Live Art Sector Review in partnership with Arts Council England.
Online Short Courses Requirements
All sessions will take place online using Zoom. A Zoom link will be sent to you in advance of the course start date with further instructions.
To participate in online classes you will need the following:
•    An email address
•    A reliable internet connection
•    A laptop/tablet/desktop computer with a microphone and camera (most have these included)
•    Speakers/headphones (the speakers in your laptop/tablet/computer should be sufficient)
•    A fully updated web browser able to use the most up to date version of Zoom, or a fully updated Zoom client
If you have any questions regarding joining one of our online courses please contact the Guildhall.