Poetics of Resilience: A Live Conversation
This is an online event. Watch here or on our Youtube channel from 7.30pm on Monday 19th July.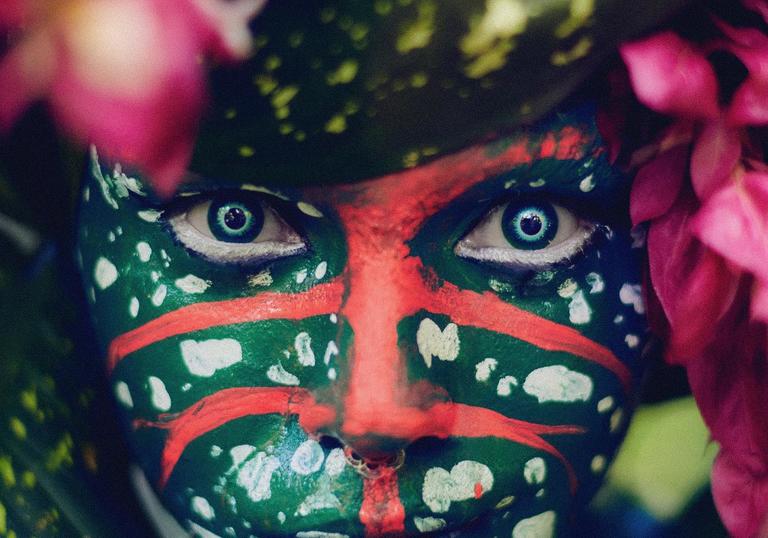 A discussion with a panel of artists and curators as we bring Brazil: Footprint 0.0 to a close and consider the possible ways we can understand resilience at a time of climate injustice
In discussion on the evening will be: Naine Terena, Uýra Sodoma, Thyago Nogueira and Glenn Shepard.
Resilience, a word typical of preparedness programmes, international cooperation and disaster recovery propaganda, loosely refers in physics to 'the ability of a substance to return to its usual shape after being bent, stretched, or pressed.' As communities all over the world are 'bent' by increasing anthropogenic risks and supposed natural disasters, Indigenous people have become the embodiment of post-apocalyptic survival in light of years and generations of interdependence between people, animals and things. The panel will explore how art addresses questions that go beyond technocratic approaches to climate change: symbiosis, interdependence and the resilience of Indigenous knowledge.
This is an online event. Watch here or on our Youtube channel from 7.30pm on Monday 19th July.
Thyago Nogueira is the Head of the Contemporary Photography Department at Instituto Moreira Salles, Brazil and editor of ZUM photography magazine. He has curated exhibitions such as Claudia Andujar: The Yanomami Struggle (previously at Fondation Cartier pour L'Art Contemporain, Paris); William Eggleston: The American Color (IMS, 2015); and Body Against Body: the dispute of images, from photography to live transmission (IMS, 2017), among others. He has also guest edited Aperture issue dedicated to São Paulo photography (2014), chaired the 2020 Hasselblad Award, and curated the Offside project with Magnum during Brazil's World Cup (2014).
Naine Terena (Cuiabá–MT, 1980) belongs to the Terena indigenous people of the state of Mato Grosso do Sul, and is a professor at the Faculdade Católica de Mato Grosso. As a curator, activist and researcher, she focuses primarily on the social aspects of art, investigating how historical narratives are constructed, and exploring the biased mechanism of power distribution. She has curated, among other works, the exhibition Véxoa: Nós sabemos (Véxoa: We Know, October 2020/April 2021), at Pinacoteca of São Paulo, with works by 23 indigenous artists and collectives. She has a Master's in art from the University of Brasília, a Doctorate in Education from PUC-São Paulo and a postdoc at the Federal University of Mato Grosso (UFMT). She edited the book Povos indígenas no Brasil ( Brazil Publishing, 2018) and was a finalist of the Jane Lombard Prize for Art and Social Justice, awarded by the Vera List Center for Art and Politics in New York. As the head of the organisation Oráculo, established in 2012, Terena is also a communication advisor and programmer of socio-cultural-educational projects spanning from workshops on the Theatre of the Oppressed to talks on technology, Indigenous communities' land struggles and oppression of the LGBTQ community in Brazil. In recent years she has devoted herself to recording and learning several Terena chants. 
Emerson (Manaus, 1991) is an indigenous visual artist, a biologist and an art educator for the riverside communities in the Amazon region. He lives in Manaus, the industrial city in the middle of the forest, where he transforms into Uýra, a creature, both animal and vegetal, that walks around to expose and cure systemic colonial diseases. Through organic elements, using the body as a support, Uýra's walking three overcomes the limits of speech through performance art. Interested in living systems and their violations from the perspective of diversity, dissidence, and adaptation, they (re)tell the natural stories of enchantment and crossings existing in the forest-city landscape. Uýra's performances have appeared in various exhibitions in Brazil and internationally, including the exhibition Des Livres et Vous, Arles, the Moreira Salles institute and the upcoming Sao Paolo Biennial. One of their photo performances has been recently featured in Vogue Brazil. 
Glenn H. Shepard Jr. is an ethnobotanist, medical anthropologist, photographer and filmmaker who has worked with diverse indigenous peoples of Latin America, especially in Amazonia. He earned his undergraduate degree at Princeton University and completed his doctorate in Medical Anthropology at the University of California at Berkeley. He has published over a hundred research articles on topics including ethnobiology, traditional medicine, sensory anthropology, community resource management, visual anthropology and the territorial rights of isolated peoples. His writing has also appeared in The Common, The Millions, Broad Street, Popula and The New York Review of Books. His work in the Amazon has been featured in news stories in National Geographic (2016), The New Yorker (2016, 2019), and the Financial Times (2019). He has participated in the production of several films, including the Emmy-Award-winning documentary, Spirits of the Rainforest, as well as Zapatista Moon. He is a tenured staff researcher in the Human Sciences Division at the Goeldi Museum in Belém, Brazil, where he curated the ethnographic collections from 2009-2013 and co-chaired the Division from 2014-2016. Since 2010, he has collaborated in the training of indigenous Kayapó film makers, as portrayed in a new exhibit he helped curate at the American Museum of Natural History in New York (https://archaeology.columbia.edu/kayapovideowarriors/). He blogs at Notes from the Ethnoground (http://ethnoground.blogspot.com/).
Claudia andujar the yanomami struggle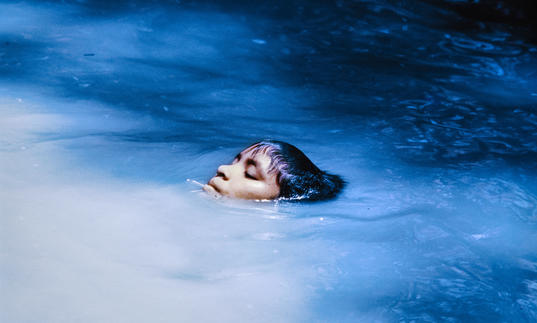 Brazil footprint 0 0