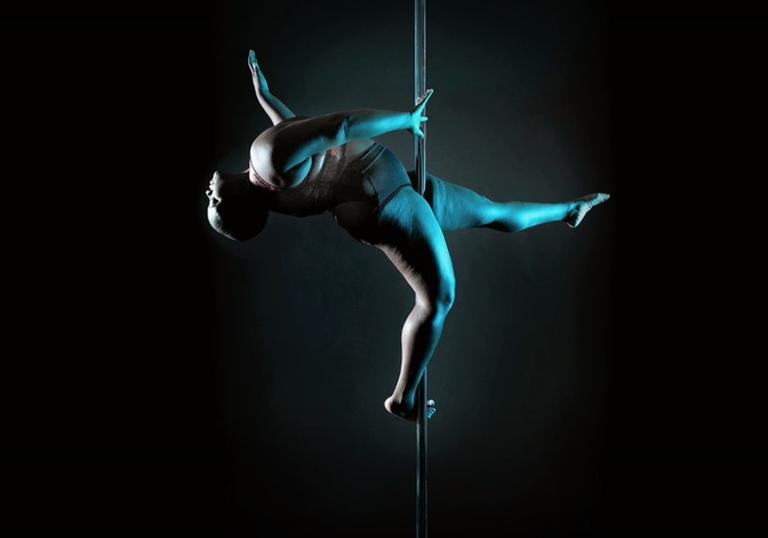 Programme
The Fat Feeling 
Activist and model Talia A. Darling invites a group of fat models to take part in a photoshoot and discuss their experiences of being fat in the UK.  
UK 2019 Dir Talia A Darling 13 min 
In Our Skin 
In Our Skin highlights the exceptional and extraordinary that lies within the seemingly routine gestures of undressing and creates a connection with often overlooked feelings and sensations. 
UK 2017 Dir Rosa Beiroa 4 min  
Aquaporko! 
Aquaporko! is the story of Melbourne's fat femme synchronized swim team sculling, egg beating and high kicking towards their first ever live performance. 
Austalia 2016 Dir Kelli Jean Drinkwater 21 min 
Riot Not Diet  
A golden summer dress in XXL, the ice lolly drips slowly onto the hot ground. RIOT NOT DIET creates a queer feminist utopia far away from BMI norms and male gaze. 
Germany 2018 Dir Julia Fuhr Mann 16 min 
Butch Coyolxauhqui 
A butch lesbian tells the story of her queer body with the help of her mother and the Aztec goddess Coyolxauhqui. She learns from her mother's experiences with fatphobia, and from an artist's vision of a wounded goddess. 
Canada 2016 Dir Karleen Pendleton Jiménez 4 min 
Bye Bye Body 
When Nina fails to meet her goal in the final week of weight loss camp, she makes a deal with the devil that takes her on an unexpected adventure, through which she learns to see her body anew. 
US 2020 Dir Charlotte Benbeniste 10 min 
Dangerous Curves 
A short documentary about Plus-size pole dancer Roz Mays, who uncovers vulnerability and strength through public exposure.
US 2016 Dir Merete Mueller 11 min 
+
Pole dancing performance by plus-size dancer Roz Mays (who features in Dangerous Curves, part of the shorts programme), recorded exclusively for the Barbican.
Enjoy free access to Cinema on Demand with Membership
It's even easier to experience the Barbican you love, from home. Sign up to start watching our curated selection of films for free. (Exclusions apply)
How to watch
Please note this rental is only available within the UK
1.    Choose the film you want to watch.
 
2.    Add to basket and proceed to purchase.
3.    If you already have an account, you can log in during the purchase. If not, create an account as you buy. 
4.    Once your purchase has gone through, you can click on the button to click to 'Watch your films', or click on the link in your email, or go to your account.
 
5.    Start watching your video. From purchase, you have 48 hours to start and finish watching the film. Enjoy! 
If you have any issues, please contact our Box Office team via [email protected] between 9.30am and 5pm, Monday to Friday.