New Suns: A Feminist Literary Festival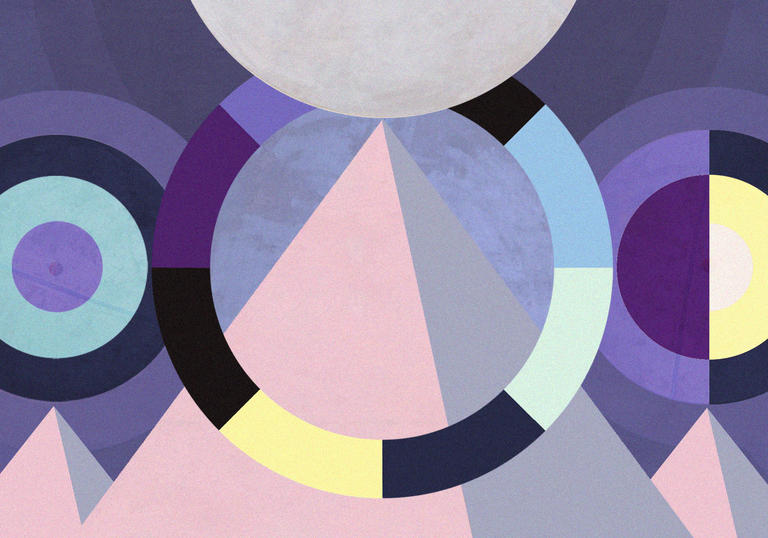 A bookfair and day of talks, workshops and screenings, exploring contemporary feminism and technology.
'For the master's tools will never dismantle the master's house' – Audre Lorde
New Suns returns to the Barbican for a second year, inviting audiences to explore new and continuing debates in feminist approaches to technology. 
This year's festival takes inspiration from science fiction writer Ursula K. Le Guin's essay The Carrier Bag Theory of Fiction, which subverts the dominant narrative of technologically driven 'progress'.  
The day will include workshops, talks and screenings exploring technofeminism, storytelling, sonic ritual, gender identity, reproductive justice and indigenous knowledge with writers, artists, mystics, poets and academics. In the spirit of the 1980s international feminist bookfairs, there will also be over thirty stalls to explore across Level G, and selected events for free. 
New Suns was conceived by Sarah Shin and programmed in partnership with the Barbican.
Participants include Nisha Ramayya, Erica Scourti, Rebecca Tamás, Annie Goh, Isabel de Sena, Zadie Xa, Marie Thompson, Judy Wacjman, Cornelia Sollfrank, Mindy Seu, Reni Eddo–Lodge, Nat Raha, Sophie Lewis,  Merve Emre,  Victoria Sin, Tai Shani,  Irenosen Okojie,  Sophia Al-Maria, Frances Morgan and object blue. 
With thanks to: Joanna Biggs, Sarah Braybrooke, Federico Campagna, Akwugo Emejulu, Lizzie Homersham, So Mayer, Sandeep Parmar, Ralph Pritchard, Cecilia Serafini, Alice Spawls, Rebecca Tamás, Jennifer Tighe, Ben Vickers, Kishani Widyaratna.
Part of Life Rewired
A season exploring what it means to be human when technology is changing everything
Explore the free bookfair which includes some of the biggest names in Publishing: 
3 of Cups, And Other Stories, Bookworks, Fitzcarraldo Editions, Granta, Hachette, Hammer On Press, Ignota Books, Independent Alliance, Inpress, Penguin Random House, Peninsular, Pluto Press, PM Press , PSS,Repeater Books, Semiotexte/MIT, Silver Press, Tilted Axis Press.
Inpress, representing:
Arachne Press, Arc Publications, Burning Eye Books, Charco Press, Cinnamon Press, clinic, Dead Ink, Jacaranda Books, Les Fugitives, Nine Arches Press, Offord Road Books, Out-Spoken Press, Papillote Press, Peepal Tree Press, Peepal Tree Press, Penned in the Margins, Seren, Sidekick Books, Smokestack Books, The Emma Press, The Poetry Business, Tilted Axis Press, UEA Publishing Project (Boiler House Press & Strangers Press), Ugly Duckling Presse, Valley Press, Wrecking Ball Press
Turnaround, representing:
Arsenal Pulp Press, Autonomedia, Disney-Hyperion, Downtown Bookworks, Galley Beggar Press, Honno, Influx Press, Melville House, Microcosm Publishing, Myriad Editions, September Publishing, Seven Stories Press, Text, The Feminist Press.
Discover
As New Suns: A Feminist Literary Festival returns for a second year, we caught up with its founder, Sarah Shin, to learn more about the festival's origins, feminist publishing and start to explore some questions in feminist approaches to technology.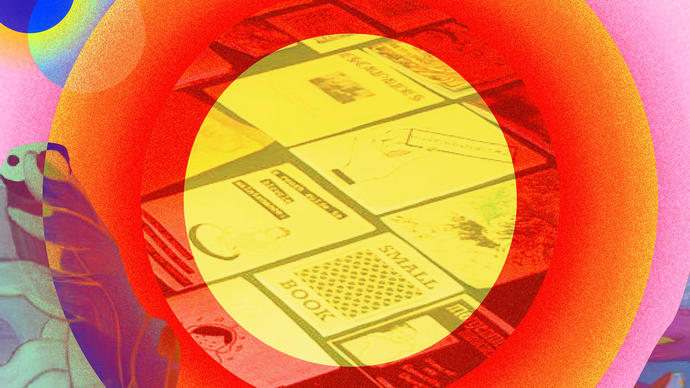 Podcast: New Suns: Feminist Myth Making
What new stories can feminist myth-making offer? Listen to Maria Dahvana Headley (The Mere Wife), Sophie Mackintosh (The Water Cure), and Preti Taneja (We That Are Young) in this talk from New Suns 2018, chaired by author So Mayer.
Location
Level G,
Barbican Centre
Silk Street, London
EC2Y 8DS
Public transport
The Barbican is widely accessible by bus, tube, train and by foot or bicycle. Plan your journey and find more route information in 'Your Visit' or book your car parking space in advance.
We've plenty of places for you to relax and replenish, from coffee and cake to wood-fired pizzas and full pre-theatre menus