Discover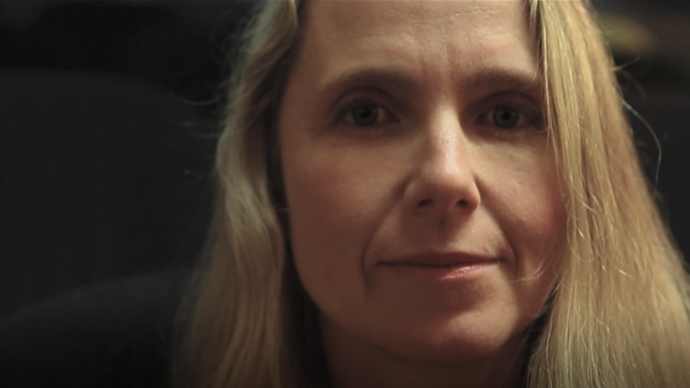 Barbican Meets: Daria Martin
Artist Daria Martin revisits her grandmother's dream diaries and takes us into her exhibition 'Tonight the World', exploring themes of migration, loss and resilience.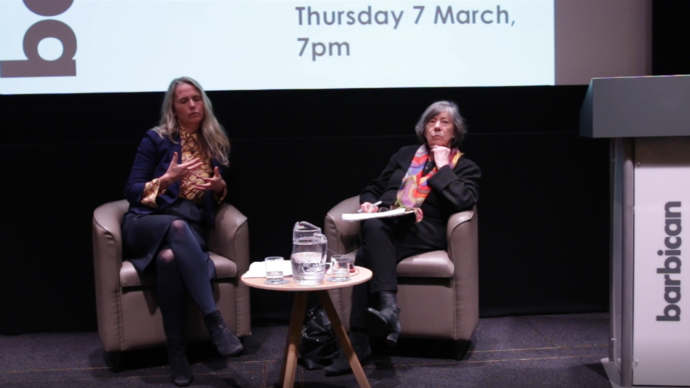 In conversation: Daria Martin and Laura Mulvey
Daria Martin and Laura Mulvey discuss psychoanalysis, experimental filmmaking and challenging the male gaze in an exciting conversation giving an insight into Martin's new work, 'Tonight the World'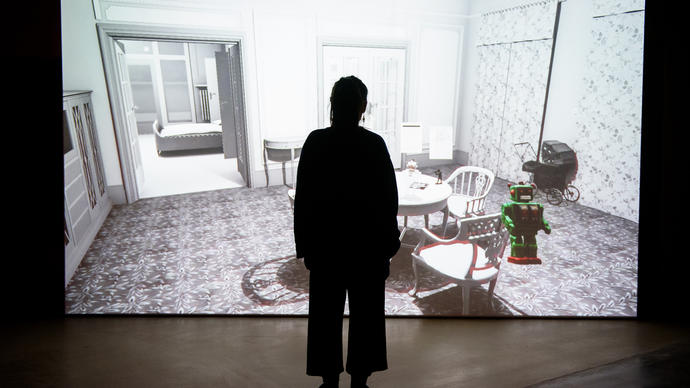 Curator Florence Ostende joins Daria Martin in conversation to discuss her use of film and gaming technology to revisit her personal family history.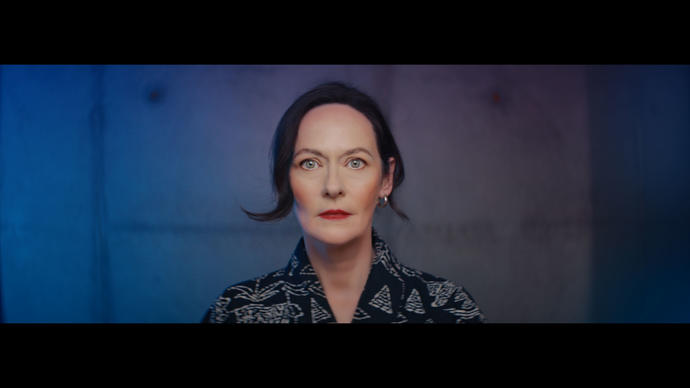 What if you could live forever but just didn't want to? In Ollie Wolf's 'The Last Forever Woman', we meet Alma, an immortal 217-year old who is feeling just that.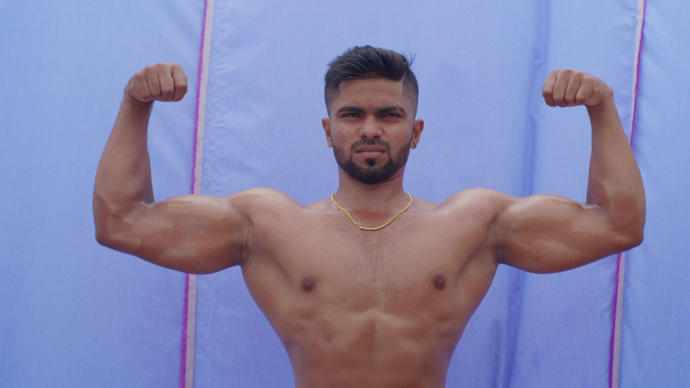 In Vivek Vadoliya's 'Kasaragod Boys', we meet a group of young boys, living in the predominately Muslim district of Kasaragod and see the world the way they project it online through social media.  
Part of Life Rewired
A season exploring what it means to be human when technology is changing everything
Reviews
'...an innovative and surreal approach to connect with the past'
'immersive, challenging and affecting'
'A dream world made real'
'a deeply moving homage to family'
'an intense sensorial experience'
With thanks



Touring
Daria Martin: Tonight the World exhibition toured to:
The Contemporary Jewish Museum, San Francisco 
27 June 2019–23 February 2020