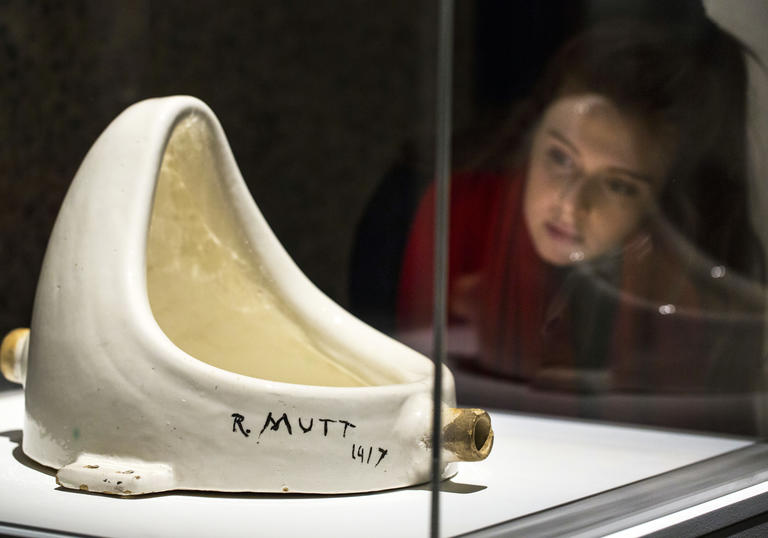 Live dance
Serving as the metteur en scène (orchestrator), contemporary artist Philippe Parreno activated time and movement within the exhibition to create a vital way of experiencing the work of the five featured artists. The varied sequence of Parreno's subtle orchestration of live and pre-recorded sound, arranged in concert with live music and dance performances, enabled the exhibition itself to change over time.
Merce Cunningham's 'Events' were performed throughout the duration of the exhibition by students and graduates from London Contemporary Dance School and dancers from Richard Alston Dance Company. Often considered the dance versions of Duchamp's 'readymades', performances were made up of sections taken from repertory pieces drawn from collaborations with Duchamp, Cage, Rauschenberg and Johns. 
Excerpts from Merce Cunningham repertoire included: 
Changing Steps, 1975 (Music: John Cage, Design: Charles Atlas)
Scramble, 1967 (Toshi Ichiyanagi, Frank Stella)
Sounddance, 1975 (David Tudor, Mark Lancaster)
Canfield, 1969 (Pauline Oliveros,, Robert Morris)
Walkaround Time, 1968 (David Behrman, Jasper Johns)
Roaratorio, 1983 (John Cage, Mark Lancaster)
Special events
Ticketed dance events took place in the gallery setting including Cunningham's RainForest, presented by Rambert Dance Company and Richard Alston Dance Company performing mixed pieces of his repertoire. 
Reviews
'Expect a headlong celebration of irony, absurdity and chance encounters. The spirit of Duchamp has never been more alive'
'The triumph lies in how it manages to capture the current of live creative energy that crackled between these men… It's just the kind of serendipitous magic that these artists had been aiming for'
'Ten out of ten for... daring to grasp this stingy nettle and put on this really rather brilliant exhibition'
'A multi-sensory, cross-arts exhibition that challenges the possibilities of the gallery space'
'The exhibition design is a work of art in itself…It's this spirit of placing the spectator firmly in the centre that informs the brilliant new show'
'This clever, thoughtful, elegant show amounts itself to a kind of dance performance across continents and generations...shaping the unboundly anarchic arena of art today'
'Duchamp himself would have cheerfully put his hand up and declared 'guilty as charged''
Discover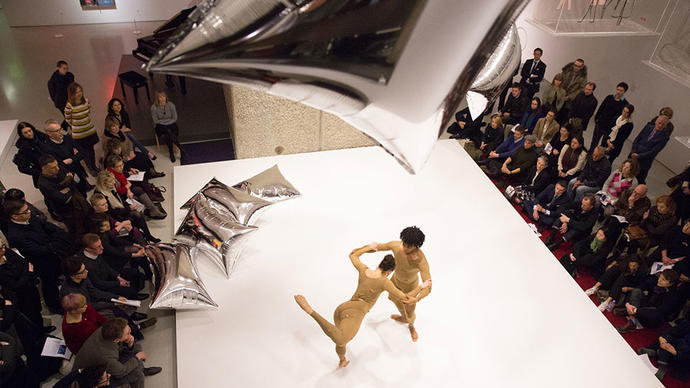 Rambert Dance Company performed one of Merce Cunningham's most iconic performances, RainForest, instantly recognizable by its set design, a stage filled with the beautiful reflective helium pillows designed by Andy Warhol.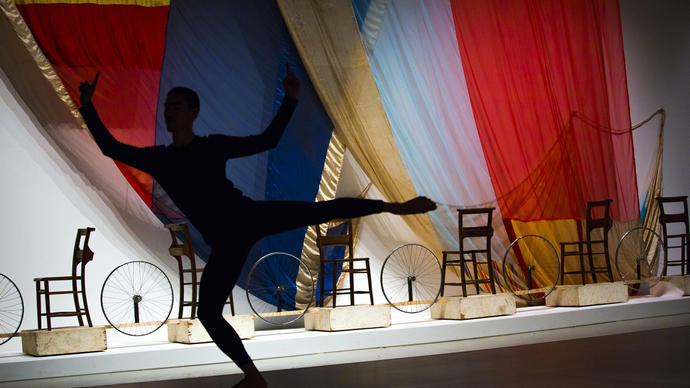 Watch: An Audio Slideshow
Hear from some of the people behind the curation and staging of The Bride and the Bachelors, and see exclusive photographs from the installation and rehearsals prior to the exhibition's opening.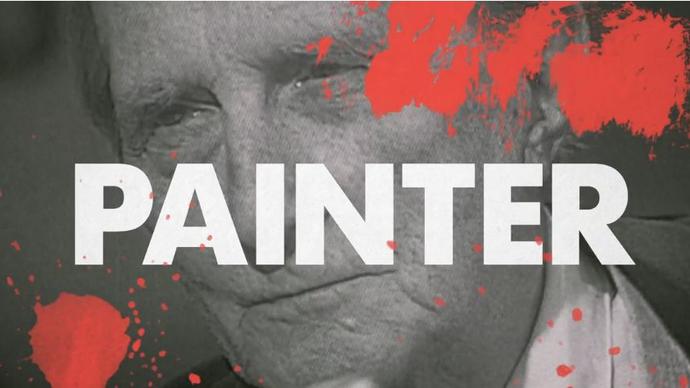 Watch: The Bride and the Bachelors
What was Duchamp like? Why did Nude Descending a Staircase (No. 2) cause such a controversy in 1912? What drew Cage, Cunningham, Rauschenberg, and Johns to this fascinating Frenchman in New York? Find out in this specially commissioned animation.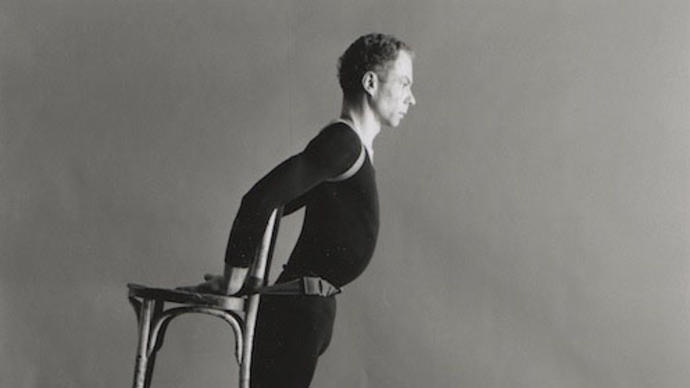 Listen: Richard Alston on Merce Cunningham
Choreographer Richard Alston reflects on the infuence of Merce Cunningham on his career and the Richard Alston Dance Company. 
With thanks